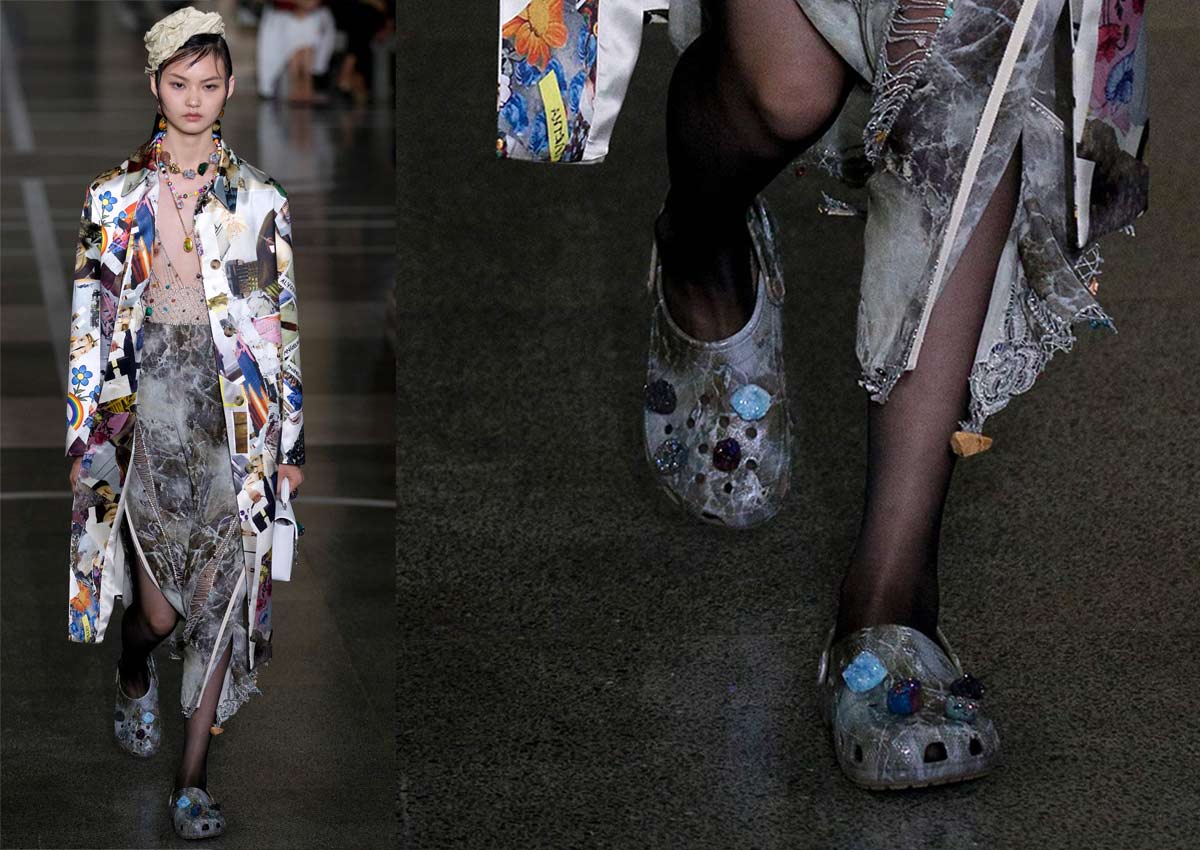 Who would've thought Crocs, the rubbery wide-soled footwear that most fashionistas would turn up their noses at, would one day find its place on a fashion runway? And at London Fashion Week, no less.
Described by Vogue as those "shameful, secret shoes", Crocs made its appearance at fashion designer Christopher Kane's catwalk at the Tate Britain Gallery on Tuesday.
However, it seemed to have undergone a stylish makeover, appearing in more subdued, textured shades and adorned with crystals and stones.
According to Vogue, its appearance at the show was made possible due to a partnership between the Scottish fashion designer and the US company.
Could it be, that for the first time ever, Crocs could actually be (gasp) chic?
Predictably, fashion experts experienced a mixed bag of emotions: 
❗️❗️❗️THERE ARE CROCS ON THE CATWALK AT CHRISTOPHER KANE ❗️❗️❗️

— Alex Fullerton (@Fullerton_fash) September 19, 2016
Some however, remain unconvinced:
But at least one fan is happy.
While it remains to be seen if this would spark a fashion turnaround for the brand, the models at the show definitely came out the winners here.
It is at least a brief reprieve from their battling to stay atop flimsy sky-high heels, like this poor model at Kanye West's show in New York.
candicec@sph.com.sg