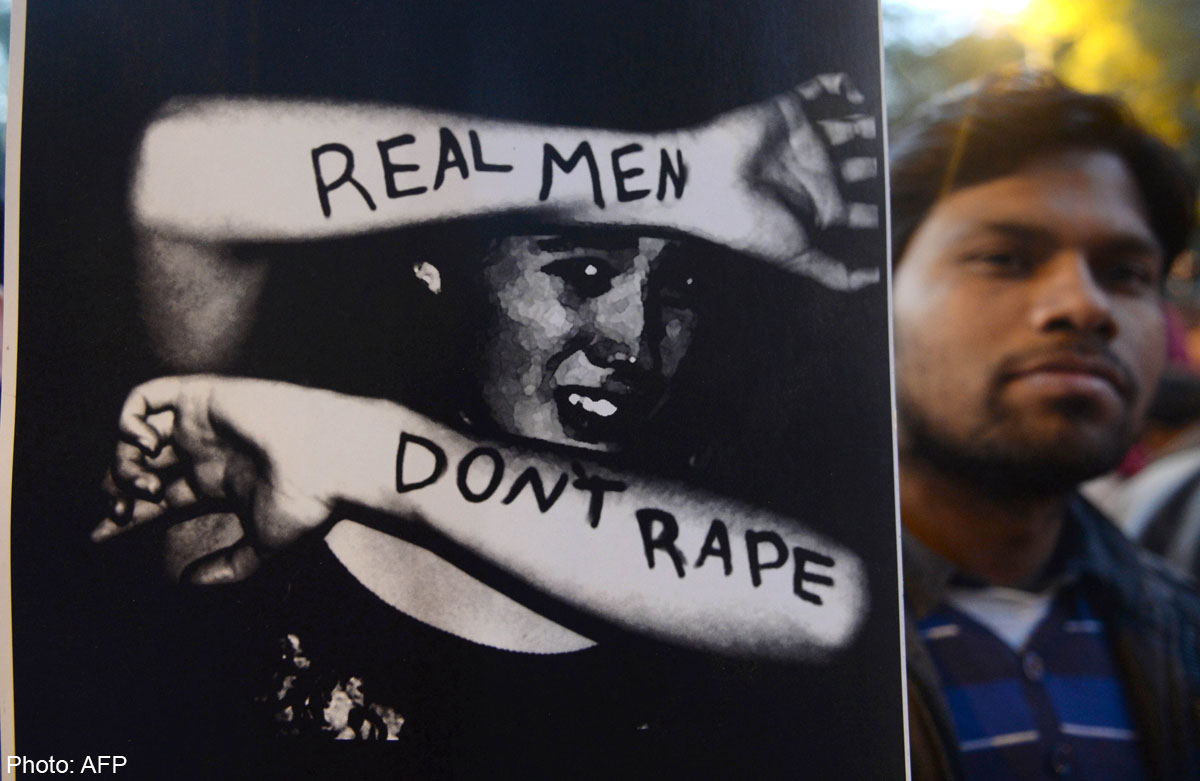 A couple of weeks ago, a disturbing incident occurred at one of New Delhi's busiest metro stations.
Two Nigerian nationals who allegedly misbehaved with women were subjected to Indian ire, mob-style. A shocking video captured on a phone showed the two perpetrators attempting to take shelter in a police booth in the station, but being mercilessly beaten by male commuters to chants of "Bharat Mata ki Jai!" and "Vande Mataram!", which roughly translate to "Salutations to Mother India!"
Clearly, the Indian crowd at the station that day believed the Nigerians had no right to tease Indian women - something they perhaps believe is entirely their prerogative.
No more than a few days later, well-known Indian singer K. J. Yesudas went on record to say women should not wear jeans as it goes against Indian culture.
According to news website NDTV, the respected national award-winning singer said: "Women shouldn't wear jeans and display themselves before people. What is meant to be covered should be covered.
"Wearing jeans and roaming around attracts unnecessary attention. We must respect religious doctrines. Women's beauty is in their soberness; they should not become like men."
He was speaking at a function in Thiruvananthapuram early this month on Gandhi Jayanti (a national holiday to mark the birth anniversary of Mahatma Gandhi).
While both incidents have very little in common, they are also bound by something very strong - women. And the crux of the problem seems to be culture itself.
If wearing jeans is against Indian culture, then shaming, humiliating and even attacking people who don't fit into the Indian mould is also seen as Indian culture, it seems.
Hurting the two Nigerians while chanting Vande Mataram was apparently a show of Indian bravado - a way of keeping the Indian flame of culture burning bright.
The ever-changing notion of what Indian culture is and the unending quest to fit women into predefined roles seem to present a dichotomy that Indian women are struggling to keep up with.
They constantly negotiate with those within their homes and outside to find a place that allows for personal freedom. How do you live in a country that is trying to accommodate a global culture, yet retain traditional values that don't exactly work in favour of individual liberty?
To outsiders who constantly read news reports on rape in India, the solution seems simple: Enforce stronger laws that ensure safety for women and spell out dire consequences to offenders.
Executing this, however, is easier said than done because addressing the issue of safety also means addressing a mindset.
Women are sexually harassed across socio-economic sections of society, and this is perhaps the clearest indication that there is no singular way to remedy the situation.
Prime Minister Narendra Modi's bid to bring toilets into millions of homes could be a major step in rural India where, even recently, women were raped when they stepped out to use toilets.
But rapes are rampant even in cities, as women make their way to cinemas, schools, colleges or work.
For women in India to feel free, safe and liberated, it requires changing the way they are viewed.
But as long as Indian men - even those like Yesudas, who are in positions of power and influence - believe women need to step into a constructed cultural identity, it will be impossible to eliminate this deep-rooted malaise from the country.
The writer is a BT journalist who previously lived and worked in India.
This article by The Business Times was published in MyPaper, a free, bilingual newspaper published by Singapore Press Holdings.