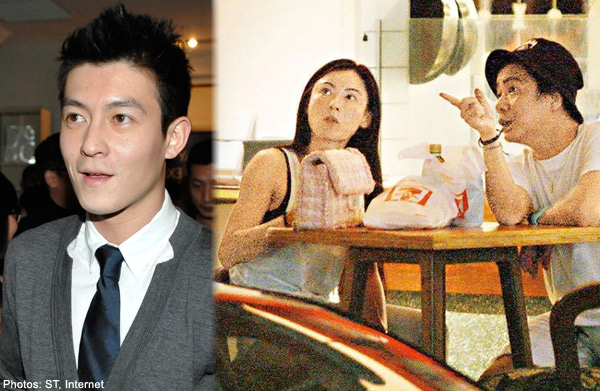 It was rumoured that Hong Kong actress Cecilia Cheung was hit hard and fell sick following reports of the reconciliation between ex-husband Nicholas Tse and Faye Wong.
However, it seems she has a new romance, after being photographed having dinner with another man, together with her two sons.
Cheung's new love is reportedly Earn Chen, a 41-year-old Singaporean entrepreneur who owns several food and fashion-related businesses.
Many have been curious about the couple's relationship.
According to Asian E-News Portal, Apple Daily reported that the person who introduced the pair is none other than Cheung's former flame, Edison Chen.
Reports say Cheung had been keeping in touch with Edison since her relocation to Singapore.
An insider told Apple Daily: "Once, Edison was in Singapore and asked Earn to dinner. He also invited Cecilia with a phone call and Edison introduced Earn to her.
"A few months ago, Earn asked Cecilia out several times and it is a surprise both are together."
Before photographs were taken by the reporters, netizens discovered that Earn took Cheung to Japan to buy Chanel products.
A source told Apple Daily: "Cecilia kept asking Earn for advice in the shop. She sat on his lap while he was paying for purchases, and she would touch his face and smile very happily."
Cheung also brought her sons to see Earn frequently and it appeared that she was trying to build rapport between them.
However, Cheung's manager has denied the reports: "Please stop attacking Cecilia! She has no contact with Edison Chen at all! What dinner? It is based on your fertile imagination!"

Go to Lollipop for more stories.