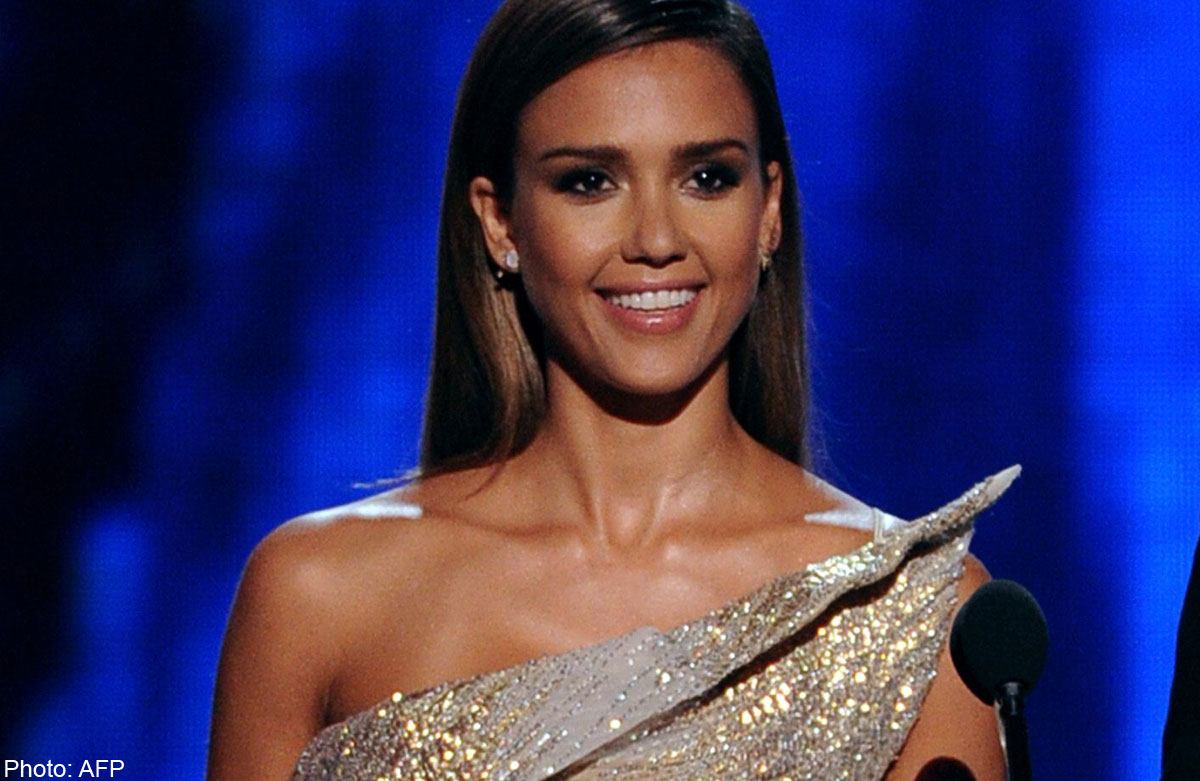 Wednesday saw the glittering ESPY awards 2014 take place at Nokia Theatre in Los Angeles.
An ESPY, for those wondering, is Excellence in Sports Performance Yearly Award. Essentially it's the ESPN awards show.
The event saw a host of the famous, sort-of famous and famous-only-to-their-mothers get togged out in their finest. Or, at least, that was the plan.
Here's the best and worst...
Best
Jessica Alba
It's almost inhuman how good Alba looks. Two kids! She's had two kids and can still convincingly play a young stripper in the upcoming Sin City sequel. I'm sure she'd be proud to know I'm impressed by that.
But for the ESPY, she really shone. The gold dress, designed by Elie Saab could have made a lesser being look like someone emulating a statue; but Alba. Whoa.
The rest
Chrissy Tiegen
The swimsuit model is so hot right now you'd think she could even wear a bloody, dying panda, and still be called fabulous. But between a beige pantsuit (no matter how plunging the neckline) and a panda, I'd go for the black, white and red combo any time.
Megalyn Echikunwoke
The actress (no we haven't heard of her either) rocked up as a schoolgirl from space, possibly.
We aren't sure if the top was meant to be translucent or that just from the exploding-sun-brightness of the flash bulbs but, really? Black bra under a white shirt? Sheesh.
Russell Westbrook
The NBA player accepted the Best Comeback Athlete Award. He could have also taken the Poorest Attempt To Look Like A Jockey award. Way to mix styles Russell. Romper suit above, office slacks below. #fail
Damian Lillard and Kevin Durant
The NBA commits the harshest fashion crimes. Okay, that depends if you like Doo-wop or maybe the fashion stylings of The Temptations. Lillard even went for tartan. My eyes. My eyes!
Durant is worryingly close to valet-wear.
Dwayne Johnson
He'll always be The Rock to us but we are NEVER taking fashion advice from him. How do you mess up the classic suit? Polka dot pattern shirt with a thick striped tie, that's how.
If he's making a fashion statement, it's: "I will destroy your eyesight."
Of course, we would never be the ones to tell him.
Floyd Mayweather Jr
Another candidate for "Well are YOU going to tell him?"
On this evidence, the champion boxer has had no help from a stylist. Or if he has, that stylist is stuck in the 70s. A puce/burgundy combination with superfly shades is like layering "awful" on "urgh".
But he seems happy enough with it - especially since he took home Best Fighter that night.

This article was first published on July 20, 2014.
Get The New Paper for more stories.