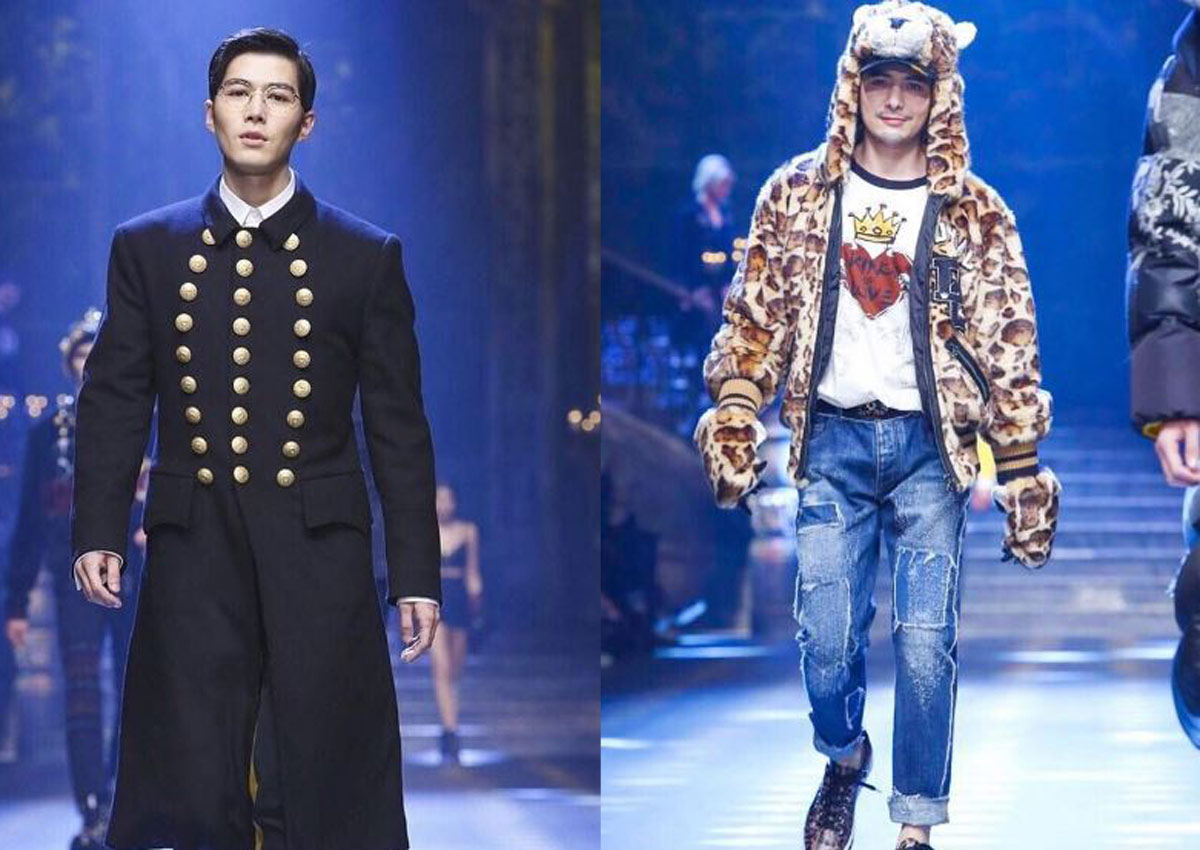 For its Fall 2017 menswear show in Milan, Dolce & Gabbana enlisted an army of dashing millennials to work the runway.
Among them were some of the most famous and coolest social media darlings and vloggers such as Cameron Dallas, Jim Chapman and Juanpa Zurita, to name a few.
There were also the incredibly hot offsprings of Hollywood and runway royalties including Rafferty Law (son of The Young Pope actor Jude Law), Presley Gerber (son of supermodel Cindy Crawford) and Levi Dylan (American singer Bob Dylan's son).
Speaking of incredibly hot, we can't help but notice two of China's biggest 'It' boys on the runway - actor and singer Cheney Chen, as well as style blogger Thomas Ye. But if you're unfamiliar with the two heartthrobs, don't worry. We've got the 411 on them below.
1. They're really popular on social media
Chen's Instagram account (@_cheneychen_) boasts a strong 1.1 million following.
Ye has over 700,000 fans on his Chinese social media Weibo account.
2. You can watch Chen's latest work in the cinemas now
The actor stars alongside Matt Damon, Andy Lau and Jing Tian in his new film titled The Great Wall by famous Chinese film director Zhang Yimou.
3. They're fashion #frow regulars
The stylish Chen and Ye are often spotted at fashion parties and shows including the Gucci and Louis Vuitton runways.
Go to herworldPLUS for more stories.