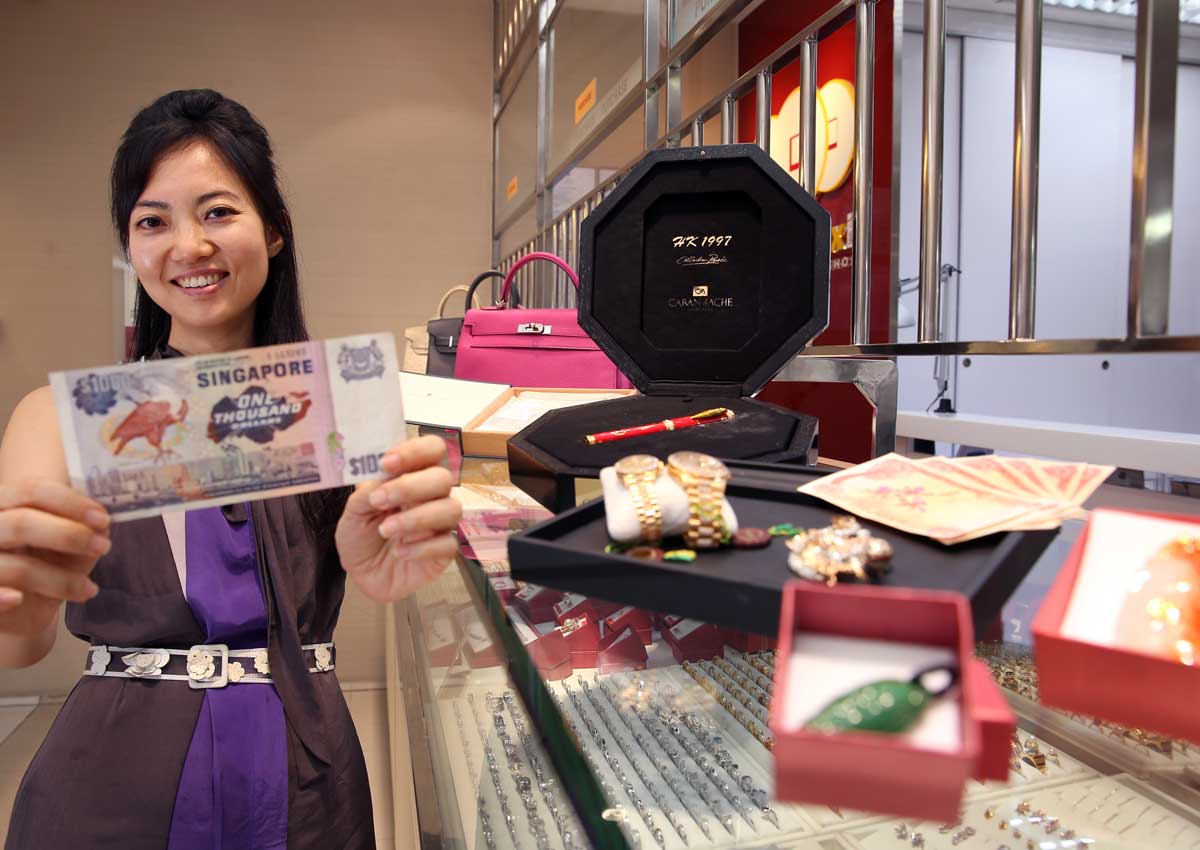 Fancy a Hermes, Chanel or Louis Vuitton handbag on a deal?
Visit your local pawnshop.
Branded bags have joined the likes of Rolex watches and gold heirlooms as best buys that can be found at chains like MoneyMax and ValueMax Group.
A MoneyMax spokesman told The New Paper: "As long as the item is an authentic piece of jewellery, timepiece or luxury handbag with a resale value, we will take in the item."
It started accepting the bags two months ago.
"The response has been very encouraging and we are very positive about it," said the spokesman.
Another big chain, ValueMax Group, has been accepting and reselling Hermes, Chanel and Louis Vuitton handbags for 10 years.
But these transactions are rare.
The executive director of ValueMax Group, Madam Yeah Lee Ching, said: "Branded bags are not a common category for pawning. We don't display the bags in our outlets so some customers are unaware of this service."
Pawnshops accept items of value brought in by customers for cash.
If they are unredeemed after six months, pawnbrokers refurbish them - by fixing broken parts and polishing - before displaying on shelves for sale.
But some of these goodies are not displayed in stores.
To get access to these treasures, all you have to do is ask the staff on duty to take them out, said the MoneyMax spokesman.
Among the treasures in their inventories are family heirlooms like a gold pacifier and a 2kg Nonya belt made of gold.
ValueMax Group offers collectible items like the Caran d'Ache Hong Kong 1997 fountain pen and antique Rolex King watches, which are now out of production.
Madam Yeah from ValueMax Group said: "Customers are often pleasantly surprised by what good value they can obtain here.
"This is especially since our inventory is full of gems that you can never find anywhere else."
constgoh@sph.com.sg

This article was first published on July 7, 2016.
Get The New Paper for more stories.