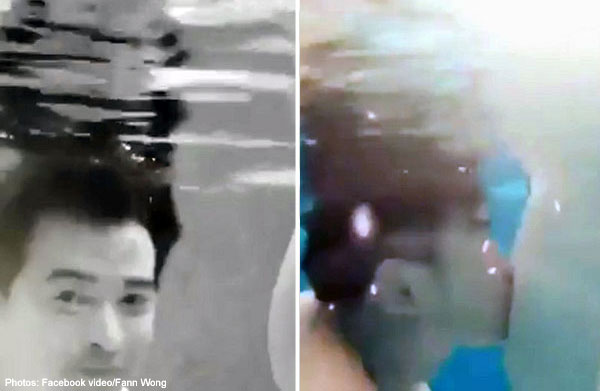 Fann Wong and husband Christopher Lee are getting closer to finally having their first look at their first-born.
But in the meantime, Wong, 43, posted a sweet little video of her 42-year-old hubby kissing her baby bump underwater while the couple were in a swimming pool.
The 11-second Fann Wong-directed video, which was recently posted on her Facebook page, was captioned: "Daddy's baby. #28weeks #mytworainbows #comeletshaveakiss".
The local A-list star first revealed her pregnancy in a Chinese post on her Weibo account which translates to: "Christopher and I will be welcoming a baby born in the Year of the Horse. We're looking forward to the new life. The baby is doing well and healthy".
Just two more months to go! Come on Fann and Christopher!

Get The New Paper for more stories.