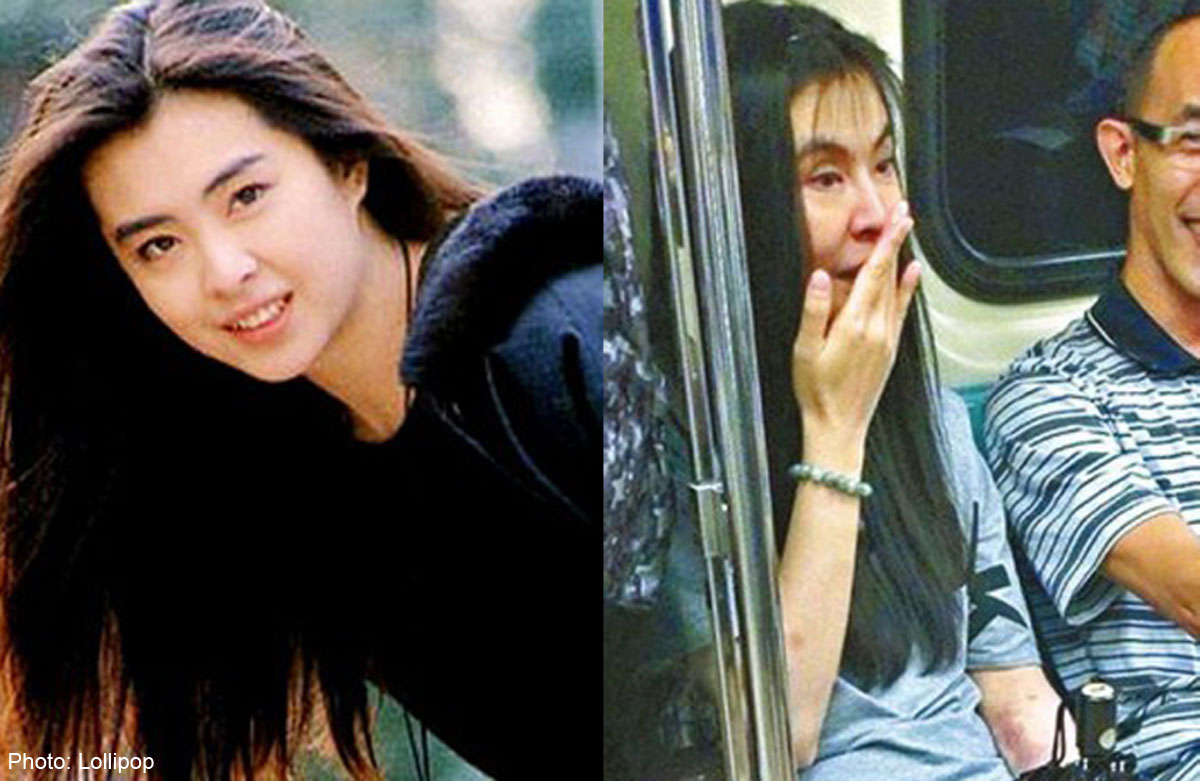 A photo of former screen goddess Joey Wong has been creating a stir online, after she was spotted taking the train in Taiwan.
Fans were in disbelief over the 47-year-old's dressed-down and unglamorous-looking appearance, reported Apple Daily.
Reporters approached Wong's mother, who confirmed that the person in the photo was really the actress.
However, she declined to divulge any other information, other than that everyone in the family is healthy and living well.
This is not the first time the sighting of Wong has sparked rumours of botched plastic surgery, having been spotted with a 'puffy' face on previous occasions.
The Taiwanese celebrity first shot to fame when she starred as a beautiful ghost in 'A Chinese Ghost Story' with Leslie Leung.

Go to Lollipop for more stories.
Joey Wong sues for defamation
The Straits Times, Sep 11, 2013

Actress Joey Wong sued Hong Kong publications Apple Daily, Face magazine and Next magazine articles printed about her visit to Hong Kong in Aug 2013.
One article was headlined: "Wong emerges in Hong Kong, her face is changed". In a High Court filing, Wong, who lives in Canada, sued for defamation and asked for them to stop printing the stories, Apple Daily reported.
She alleged that she never had plastic surgery nor had taken Botox jabs.