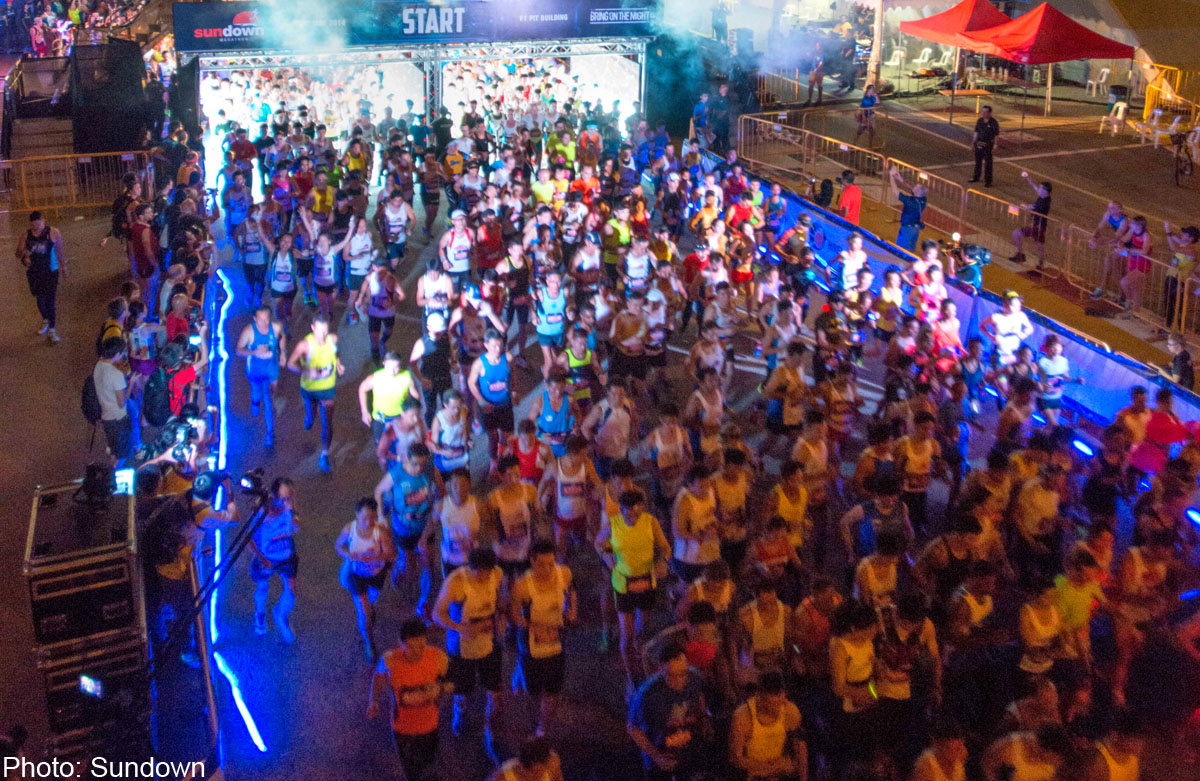 darit@sph.com.sg
Look! It's Iron Man... No, it's Superman...
Nah, it's just five Singaporean runners dressed as superheroes.
They are a team who has been running marathons as Super-Man, Batman, Iron Man, Spiderman and Captain America for about half a year.
The five are part of a New Balance running group who meet weekly to run.
This year, they've taken part in the Sundown Marathon and the Pocari Sweat Run.
Mr Sebastian Cheong, 33, a photographer who runs as Iron Man, came up with the idea.
He said: "We all share an interest in superheroes, which is why I suggested we each dress as one."
While most of the group got to choose their characters, Mr Ray Ng, 40, had Captain America chosen for him.
The oldest in the group, the IT engineer said: "I'm able to relate to Steve Rogers in the movies because, like him, I was not physically fit.
"But I made it a point to train hard till I got fit because I want my story to be an inspiration to others who might have been like me."
Before he enlisted for national service, he weighed 59kg but was extremely unfit.
After two years, his weight went up to 62kg and he was fitter.
He said: "I was not overweight, I had only got fitter."
How do people react when they see them at marathons?
Superman, otherwise known as Mr Nelson Wong, 30, who works in marketing, said with a laugh: "Oh, they usually call us by our superhero names and wave. Some of them will even say, 'You look good!' while running past us and we'll return the compliment.
"Our main aim is to motivate them."
OVERDRESSED
Their families are supportive, never mind the outfits.
Spider-Man, or Mr Paul Sum, 32, also an IT engineer, said: "They (our families) sometimes think we are a little too overdressed for runners in a marathon.
"We tell them it's our passion."
Their fifth member is Mr Leng Boon, 26, a designer who runs as Batman.
They have signed up for the Safra Singapore Bay Run on Aug 31 and are on the look-out for a woman to run the half marathon with them.
"It would be nice to have Wonder Woman or Black Widow join our team," said Mr Ng.
"We think having a female runner will be something new to our all-male team of runners, and it might help motivate other female runners as well."

This article was first published on Aug 19, 2014.
Get The New Paper for more stories.