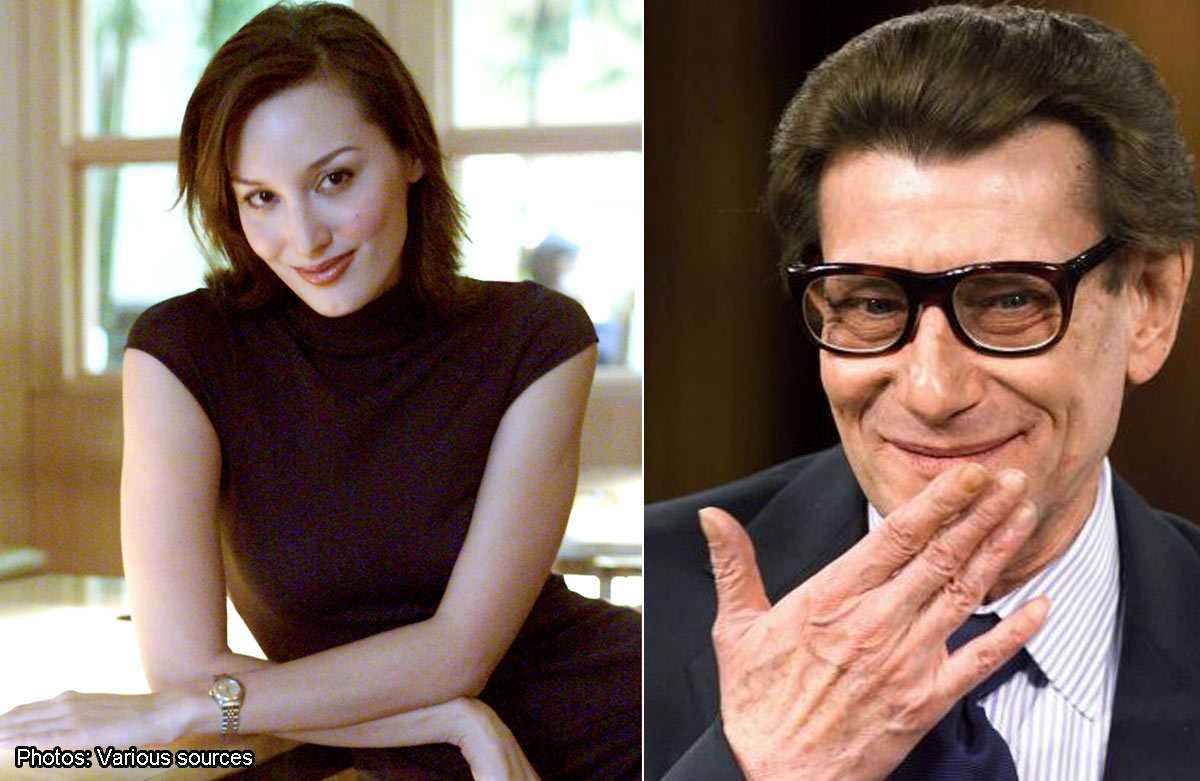 Like Huda Ali, Junita Simon was a highly sought-after face on the runway in the 1990s.
She was thrust into the spotlight after winning the Ford Models Supermodel of the World Singapore contest in 1995 and has walked for top fashion labels Chanel, Dior and Louis Vuitton.
The 37-year-old enjoyed a successful career until the early 2000s.
In 2003, she married Singaporean general practitioner Dr Amal Dass.
These days, Simon continues her emceeing work while playing mummy to nine-year-old son Rayaan.
She is selective when it comes to modelling gigs, choosing "special jobs that pay well or if they are a favour for a good friend". It did not take much for her to agree to be part of the SG50 calendar.
The experience, she described, was like a "homecoming".
"It was fun and it felt natural, everything just fell into place immediately.
"These are all people I used to work with all the time and no one was a stranger, so it felt very familiar," Simon told TNP.
One of the best memories of her career was meeting the late French fashion designer Yves Saint Laurent backstage at a show in Paris when she was in her early 20s.
It was for a local TV fashion programme which allowed her interview access to famed international designers such as Karl Lagerfeld and trips to cities like London and Paris.
"We weren't allowed to approach (Yves Saint Laurent) and do interviews but he came up to me and started speaking in French.
"Everyone, especially me, was stunned and in disbelief. I remember he was smiling and I managed a couple of questions before he glided away. I was one lucky girl," Simon said.
In fact, she admitted she has been blessed throughout her career.
"Everything a model could have dreamt of doing, I did it.
"The stars were really aligned for me, everything was mapped out beautifully."
When asked about career lows, Simon was unable to think of any.
"Not a single one, I was very lucky," she insisted.
MOTHERHOOD
Simon, who started modelling at the age of 16 and has been based in Hong Kong, Paris and London, barely squeezed in a break at her peak but said the challenge pales in comparison to motherhood.
"It's a lot of fun but it's harder being a mum. For me, I strive to give my son the absolute best in life.
"He's a happy boy and my job is to make sure he is well taken care of, has a great childhood and that I carve out a great life for him," she said.
Asked how motherhood has changed her, Simon, who has no plans at the moment for another child, said: "It's not just me, me, me anymore."
In 2015, her goal is simply to keep her family happy.
She also hopes to strike an item off her bucket list: visit Holland for the first time in 10 years.
Simon, who is of Dutch heritage, said: "I would love to go back even though it will be emotional as my late grandparents, who were a big part of my childhood, are not there anymore.
"Visiting my hangout spots as a child will be a bit tough - I'd be crying buckets - but I would like to show them to my son and husband."

This article was first published on February 23, 2015.
Get The New Paper for more stories.