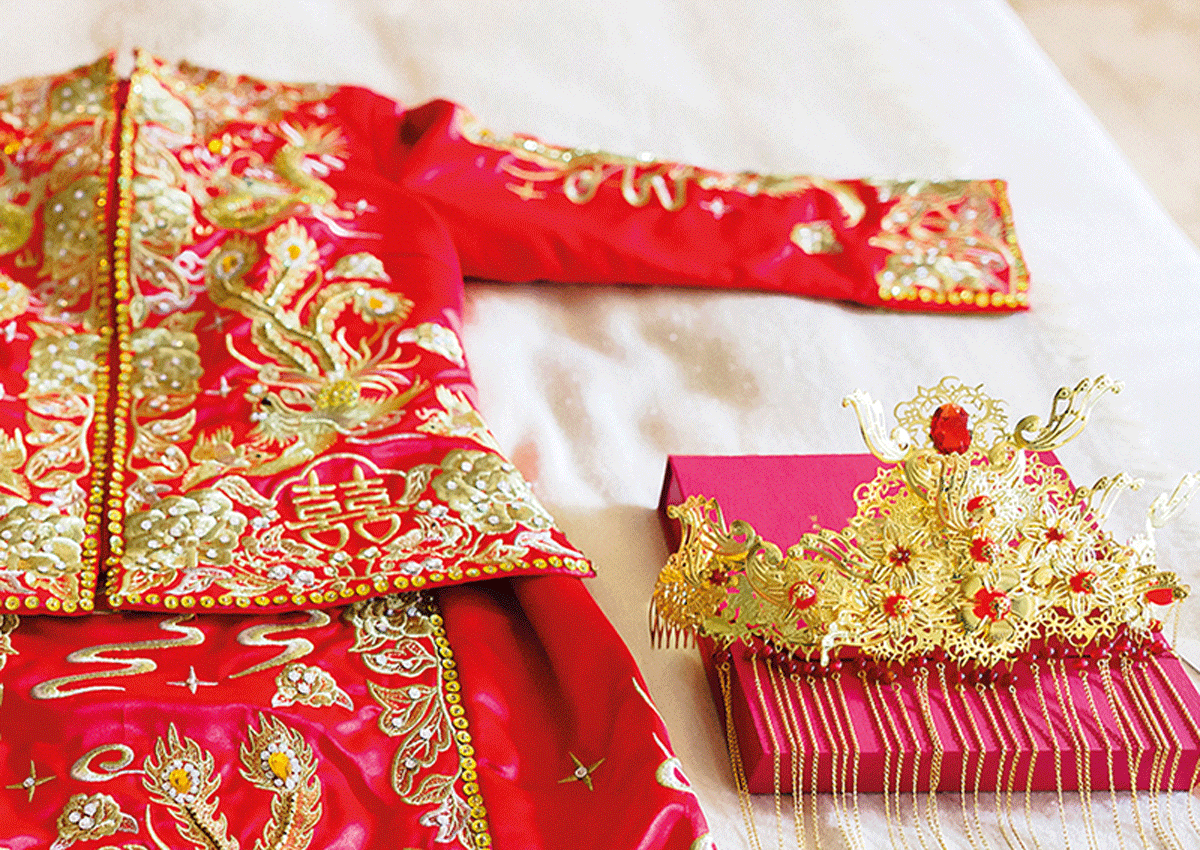 PROS
Good luck
It's an auspicious period. The first few days of spring according to the lunar calendar is usually one for celebration and joy, which is why it's being heralded as the coming of new beginnings. Your wedding, if held during this period, will be seen as a double celebration.
Better off red
If you're having red in your colour palette, the vibrant hue is thought to bring good luck and blessings anyway. Plus, having red accents such as table runners, lanterns, scarlet blooms can really pack a punch in your decor or venue.
Flowers galore!
Florists will be importing tons of beautiful blooms for the festive occasion - and you can select a few choice flowers that only blossom during this season, like peonies, pussy willows, peach blossoms and the narcissus flower, for your own wedding decor,
Double duty
Hotels, as well as most restaurants and venues should be decked out for the festivities, so you don't really have to spend extra on flowers and decorations. Also, if you've already bought flowers as well as paper cut-outs for the house, you can reuse them for your wedding or vice-versa.
Animal spirit
It'll be fun to have a Chinese New Year-themed wedding. For instance, you can include the animal of the zodiac of the year into your decor, such as figurines for the reception table or as escort cards.
CONS
It's harder on the pocket
It may cost more. It may be harder to book a venue during your preferred date, as some hotels and restaurants are booked out for reunion dinners. Some venues also include surcharge for weddings held during festive periods, public holidays, as well as auspicious dates, so do take note.
It's also harder to book vendors
In the same vein, it may be harder to hire vendors such as event planners, caterers, florists and so on during this period, as they may be busy with projects linked with the festive period, or personal affairs.
Lower RSVP rate
Not everyone may turn up, as they may already have plans with their families, holidays and so on.
A lack of resources
While it's nice for guests to try and pack an ang pow that'll cover their share of the dinner (it's not necessary, but still a nice gesture) or more (if they're close friends and/or relatives), they may not be able to do so during this period. See the rates for 2016 here.
Get more stories from HerWorldPlus here.