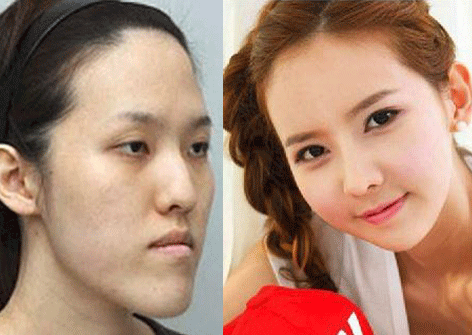 A girl who appeared on South Korean reality show Let Me In has shocked people with her epic makeover.
According to Koreaboo, the show features people with troubling stories of hardships and pain and then gifts them with complete makeovers from the country's top plastic surgeons costing tens of thousands of dollars.
Shim Yu Ra had been teased and bullied her whole life because of her looks.
She had a low jawline and people gave her the cruel nickname "girl with the caved in chest".
However, after going through several procedures, she emerged on the show looking like an entirely different person.