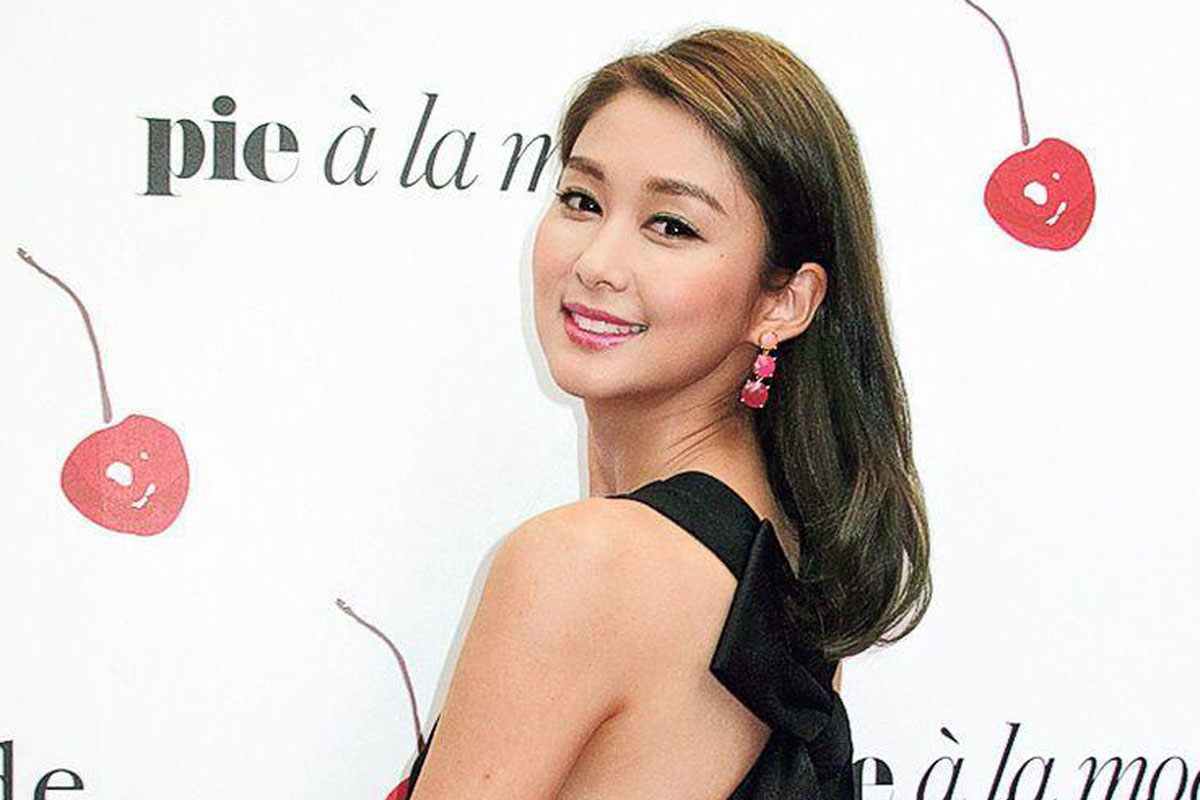 Since she started her career with Hong Kong's top broadcaster TVB in 2012, actress Eliza Sam has won over television audiences with her bubbly nature and sweet girl-next-door looks.
However, all that might soon change with Sam's big screen debut, Special Female Force, an upcoming action flick featuring plenty of babes, bullets and yes, flashes of skin.
The 31-year-old Vancouver-born Hong Kong star plays a gutsy police cadet alongside the voluptuous Jeana Ho, rotund comedienne Joyce Cheng and Malaysian actress Chris Tong in the oestrogen-heavy high-octane movie.
Special Female Force is directed by filmmaker Wilson Chin, best known for helming Lan Kwai Fong, a provocative film trilogy that depicted youngsters' promiscuous lifestyles.
Special Female Force was initially slated to open in Hong Kong theatres this year but the release date has been pushed to next year.
In an earlier interview with The New Paper at TVB City in Tseung Kwan O New Town, Sam was quick to deflect any association with her being sexy.
SEXIEST PROJECT
"It's actually not that sexy," said the Miss Chinese International Pageant 2010 winner with a laugh when TNP mentioned that Special Female Force appears to be her sexiest project to date.
"I mean, if you look at the poster, you don't see our faces!"
Sam explained that in the film, she is part of an all-female elite police team and the six leading characters have "individual special skills".
"There's one member who specialises in being sexy - that isn't me - there's one who is cool and smart, one who is a mechanic, and I happen to be the one who is good with guns," she said.
"We shot in several parts of Malaysia, including Kuala Lumpur, Klang and Port Dickson."
She added: "I found the whole filming experience to be really interesting and fresh, as I've never done a movie before.
"Until then, I had only done TV dramas, so it was definitely something new for me. I believe audiences will get to see a different side of me."
According to Oriental Daily Hong Kong, during the shoot in Malaysia, she injured her kneecaps in a fight scene.
In a separate accident on set, she fell and scraped her head with her hairpin, which led to slight bleeding.
Sam is nominated in two categories, Best Actress in a Leading Role and Most Popular Female Character for period fantasy drama Under The Veil, at this year's TVB Anniversary Awards.
The annual ceremony, celebrating the best of TVB, will be aired live on TVBJ (StarHub TV Ch 838) tomorrow at 8pm.
She was named Most Improved Female Artist at the 2013 edition.
Physical injuries are mere hiccups for the actress, who told TNP that she looks up to Hong Kong veteran movie actress-comedienne Sandra Ng as a role model in showbiz.
"I think she's amazing, she's so multifaceted," gushed Sam.
"She's so funny in her roles, yet at the same time, she manages to make you feel so much emotion and truth.
"She can make you cry by being funny."

This article was first published on December 12, 2015.
Get The New Paper for more stories.