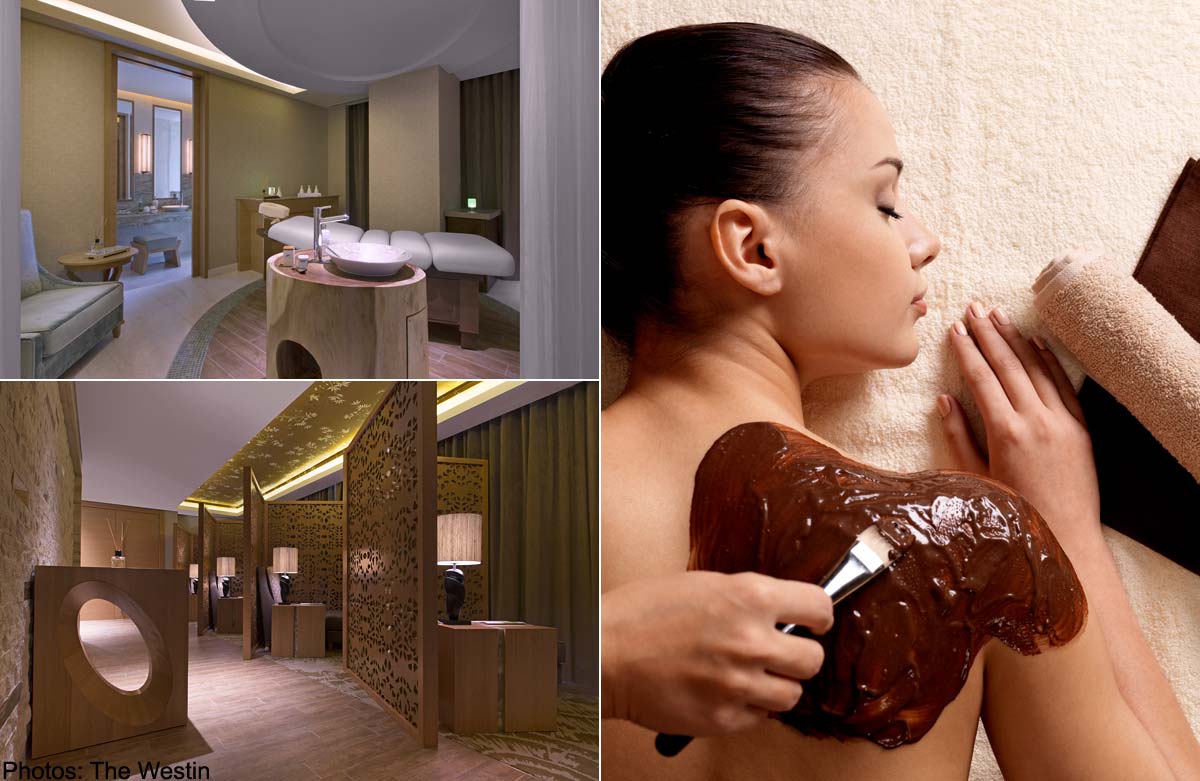 Fancy a body-pampering treat this festive season?
Heavenly Spa by Westin is offering a decadent body treatment this December. Called 'Christmas Chocolov', the 90-minute treatment comprises a body scrub and massage using aromatic scrubs and oils formulated with cocoa.
The treatment begins with a full-body scrub, using a specially formulated paste made from antioxidant-rich cocoa powder, anti-ageing rice powder, cinnamon powder and nourishing jojoba oil and grapeseed oil. The scrub, which took about a month to formulate using ingredients from Australia, smells delicious yet stops short of overwhelming the senses. The cocoa aroma gently envelopes you in a comforting cocoon as your therapist gently but thoroughly polishes your skin to a baby-smooth state. Rough heels, elbows and knees are given extra attention.
After almost half an hour of this luxuriant polishing, you are ushered into your private shower to rinse off the remnants of the chocolate body scrub. You emerge from the shower, wrapped in a huge, fluffy white towel, and are offered a drink by your therapist.
Next, it's back onto the treatment bed for a full-body massage using chocolate oil. Again, the aroma is not overpowering, and the rich oil goes a long way towards nourishing your freshly scrubbed skin. The well-trained therapist gives special attention to areas - such as your shoulders and neck - that are especially tense. Using a mixture of different techniques, the therapist smooths, strokes and kneads out the knots with just the right amount of force, never causing any pain or discomfort.
An hour of this massage leaves you feeling completely relaxed. As you change back into your clothes in the private changing room, you marvel at how smooth and soft your skin feels.
You are then led to a lounge area where you snack on dried fruits and sip lemongrass ginger tea, enjoying a few more moments of peace before you head back into the world, rejuvenated and renewed.
And yes, you're treated to a square of luscious dark chocolate as well - a most appropriate way to round off the treatment.
Christmas Chocolov is priced at $230++ per person and is available from Dec 1-31, 2014. For enquiries or reservations, call Heavenly Spa by Westin at 6922 6977.