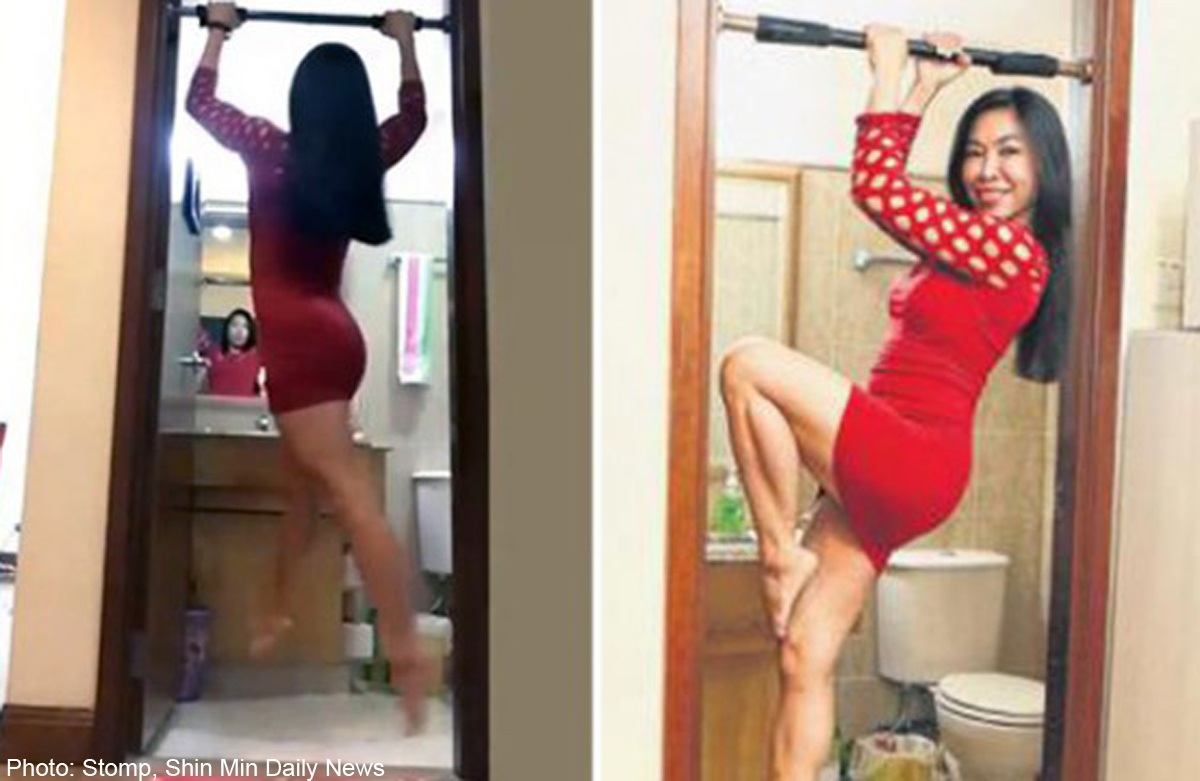 Liang Shuming made waves online during Chinese New Year after a video of her completing a series of motions on a pull up bar in a sexy red outfit circulated on social media.
According to Shin Min Daily News, her video has garnered around 73,000 views after it was uploaded.
The 47-year-old fitness instructor told reporters that she felt the urge to mount the chin up bar after she saw it between the frame of a toilet door at her mum's house.
In the video, Shuming showed off her elegance and strength by making advanced form of pull-ups look like child's play.
Other than mimicking the climbing of stairs, she also managed to swing on the bar in a circular motion with ease.
A few days before the video was uploaded, Shuming came across a woman doing pull ups on the 'Ellen De Generes' show, and consequently decided to attempt something similar.
She has been the owner of a pole dance studio for seven years.
Other than pole dancing, Shuming also loves running and working out at the gym.
Said the instructor:
"I do three hours of exercise every day and I am the person who uses the facilities in my pole dance studio the most."

Visit STOMP for more stories.