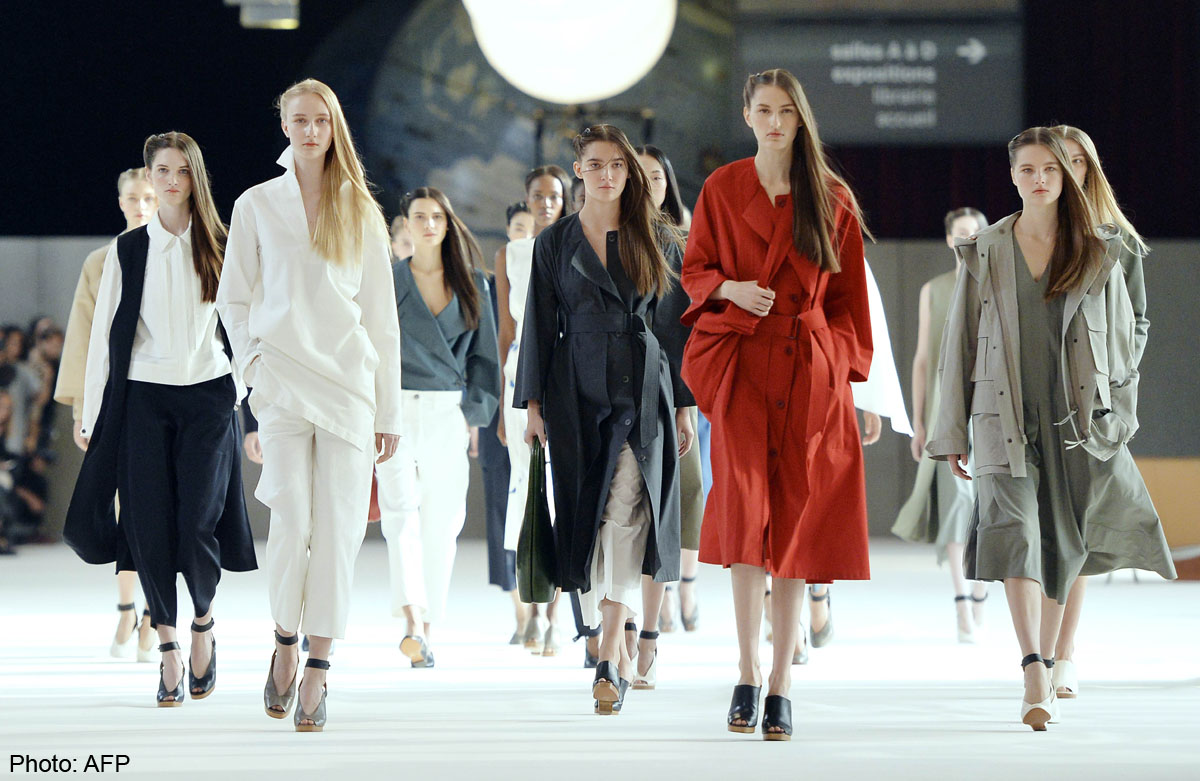 How do I go about wearing one colour from head to toe?
Wearing one colour from head to toe is a great statement look. You will make an impact whenever you walk into a room like that, but in a chic, more subtle way than wearing crazy prints from top to bottom.
That being said, it sounds easy in theory, but there are a few things you should keep in mind when tackling the monochrome look.
Stick to the classic colours, at least when you first try this trend. All black and all white are timeless, dramatic looks which let your accessories pop. Hues such as navy, olive and burgundy are also good choices for the head-to-toe look.
French designer Christophe Lemaire, who was creative director of Hermes' ready-to-wear collection, sent out a few monochrome looks down the runway for the most recent spring/summer 2015 show for his eponymous line. The outfits look clean and elegant, but also pack a punch.
When it comes to the colour, try to stick to the same shade for a true head-to-toe look.
If you are a few shades off, such as with royal blue and navy, it starts to look less purposeful and more like you could not see the colours properly in your closet.
Considering that this is a high-impact look, avoid a skintight silhouette. You are already calling attention to yourself, so there is no need to cross the line to where you can see every lump and bump.
You can also play with textures. Combine a knit top with leather pants, or a silk shirt with a wool skirt, for example.
It adds to the visual interest of the overall look, while still maintaining the one-colour theme.
When it comes to hair, make-up and shoes, I think it is best to play it safe. Neutrals and metallics go with everything and let the clothes be the centrepiece of the look.
This article was first published on Oct 17, 2014. Get a copy of Urban, The Straits Times or go to straitstimes.com for more stories.