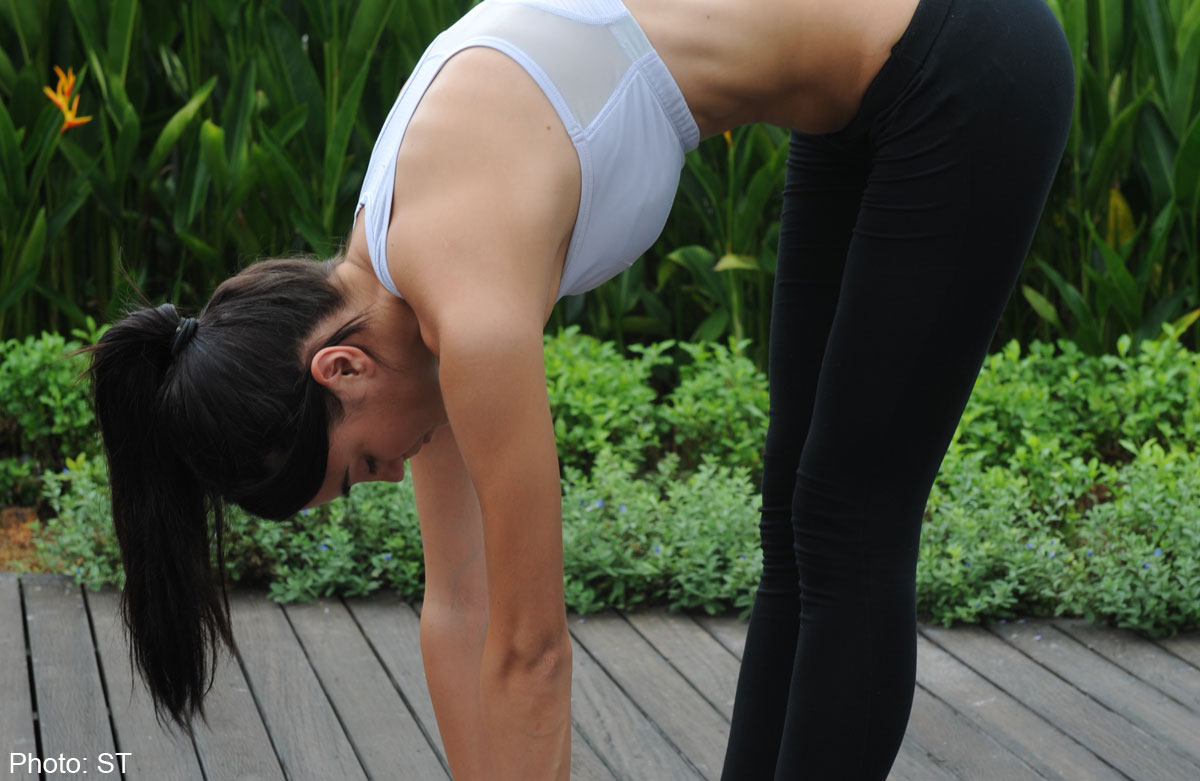 Q: I am a 44-year-old woman. I had my first menstrual period when I was nine years old. After the birth of my second child, I had an intrauterine contraceptive device (IUCD) inserted and it is into its ninth year (with one change at the five-year mark).
Since the beginning of this year, I have been experiencing discomfort in the form of headaches, fatigue and irritation almost every month. Quite often, I also feel hot (though not to the extent of sweating) and feel heat radiating internally.
Are these perimenopausal symptoms?
I understand that having irregular periods is a sign of perimenopause. But I am unable to monitor the frequency and flow of my periods as I have the IUCD. If I am indeed experiencing perimenopausal symptoms, how do I relieve the discomfort, both medically and naturally?
Also, as I started menstruating early, does it mean that I will experience menopause early?
A: As you are still young, you should consult a doctor to exclude other causes for the symptoms you have. These include thyroid issues such as hyperthyroidism, in which the thyroid gland produces excessive hormones.
An overactive thyroid gland can cause symptoms such as heat intolerance and fatigue.
After an evaluation by a medical practitioner and excluding other causes, the approach to managing perimenopausal symptoms should start with lifestyle management - including regular exercise and maintaining a healthy body weight.
This is because excessive body fat can increase the body's core temperature and cause symptoms to worsen.
Maintaining good sleep hygiene and having regular sleep patterns are also important.
Performing relaxation exercises, such as yoga and taiji, has been shown to be effective in alleviating some of the symptoms.
Avoiding certain food triggers, such as caffeine and spices, may help, especially for those who are sensitive to these substances.
If lifestyle changes fail to alleviate these symptoms, please discuss the risks and benefits of hormonal therapy with your doctor.
Hormonal therapy remains the most effective way to treat hot flushes in perimenopausal women and can be used safely if there are no contraindications.
This treatment involves receiving female hormones to replace those that the body no longer makes after menopause.
Meanwhile, there are no conclusive studies to show that starting menstruation early will lead to early menopause.
DR ANG SENG BIN,
head and consultant family physician at the department of obstetrics & gynaecology's menopause unit and family medicine service at KK Women's and Children's Hospital

Get a copy of Mind Your Body, The Straits Times or go to straitstimes.com for more stories.