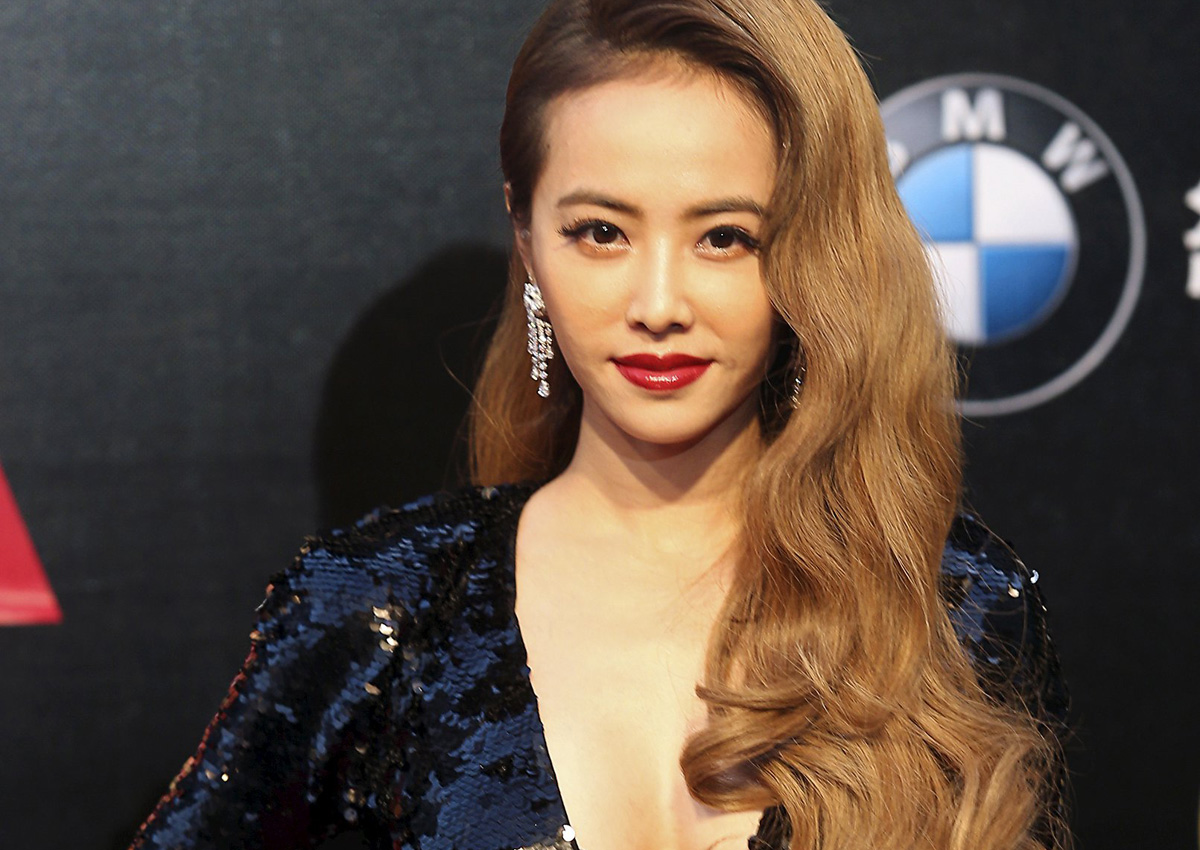 How can I pull off plum and other deep berry lipstick shades?
Deep purple and dark red lipsticks are making a comeback this season. Rich berry lipsticks - some look almost black or a rich blood red in the tube - are a step up from regular red lipsticks.
Wear them on days when you want to make a statement - singer Jolin Tsai at the recent 26th Golden Melody Awards in Taipei, Taiwan, is an example.
Because the colours are so bold, there are a few rules to follow to pull it off right:
1. Reserve them for the evening
The colours are too deep to be worn in the day and can make you look too made-up.
But if you want to carry only one lipstick to get you through the day and night, here is a trick: Slick on some clear lip balm, dab the lipstick lightly on the middle of the lips and spread with a fingertip to blend the colour. This turns a rich berry lipstick into a lighter stain.
But if you have darker skin, plum shades make good nude lipstick colours, so there is no need to reserve them for the night.
2. Exfoliate and moisturise
All lipsticks, especially those with deep berry tones, will highlight the dry, flaky bits on the lips. So make sure you exfoliate lips gently with a washcloth and moisturise with lip balm beforehand.
3. There is no room for mistake
Dark lipsticks show up clearly, especially on fairer skin tones, so the lipstick has to be applied perfectly. Either outline and colour the lips first with a complementary lip liner or use a lip brush to apply the lipstick.
4. Make-up on the rest of the face matters
Daring berry hues are not for lazy days - you will need a full face of make-up.
Your complexion needs to look even or the bold lipstick will highlight any redness and uneven skin tone. So use foundation and concealer.
Unless you are going for an avant-garde look with clean skin and bold lips, your brows and eyes should also be well-defined so you look polished.
Fill brows in with a pencil and keep hairs in place with a brow gel. Line eyes with a gel liner or dark eyeshadow and coat lashes with mascara.
Berry lipstick picks
1. Shiseido Perfect Rouge in RS656, $43, from Shiseido counters
A moisturising, semi-glossy plum rouge with brown undertones.
2. Lancome L'Absolu Rouge Definition in 294 Le Pourpre, $44, from Lancome counters from October
A rich, semi- glossy lipstick in a purple beetroot shade.
3. Urban Decay Matte Revolution Lipstick in Matte Blackmail, $33, from Sephora stores
A pigmented dark-chocolate plum with a semi-matt texture.
4. M.A.C X Giambattista Valli in Eugenie, $34, from M.A.C stores from next month
An opaque, bold and sexy burgundy.
5. Chanel Rouge Coco Ultra Hydrating Lip Colour in 406 Antoinette, $48, from Chanel counters
A glossy, moisturising and translucent brick red.
6. Illamasqua Lipstick in Kontrol, $34, from Illamasqua counters
A pigmented semi-matt violet-blueberry shade for the daring.
7. Yves Saint Laurent Beaute Rouge Pur Couture in No. 39, $49, from Yves Saint Laurent Beaute counters
An opaque, semi-matt deep grape purple.
8. Make Up For Ever Aqua Rouge in No. 13 Purple, $41, from Sephora stores
An intense, waterproof chocolate cherry shade. The liquid lipstick is matt, so slick on the gloss on the other end of the product for a high-shine finish.
9. Cle De Peau Beaute Enriched Lip Luminizer in No. 235, $110, from Cle De Peau Beaute counters
A glossy, sheer and hydrating wine red.

This article was first published on August 20, 2015.
Get a copy of The Straits Times or go to straitstimes.com for more stories.