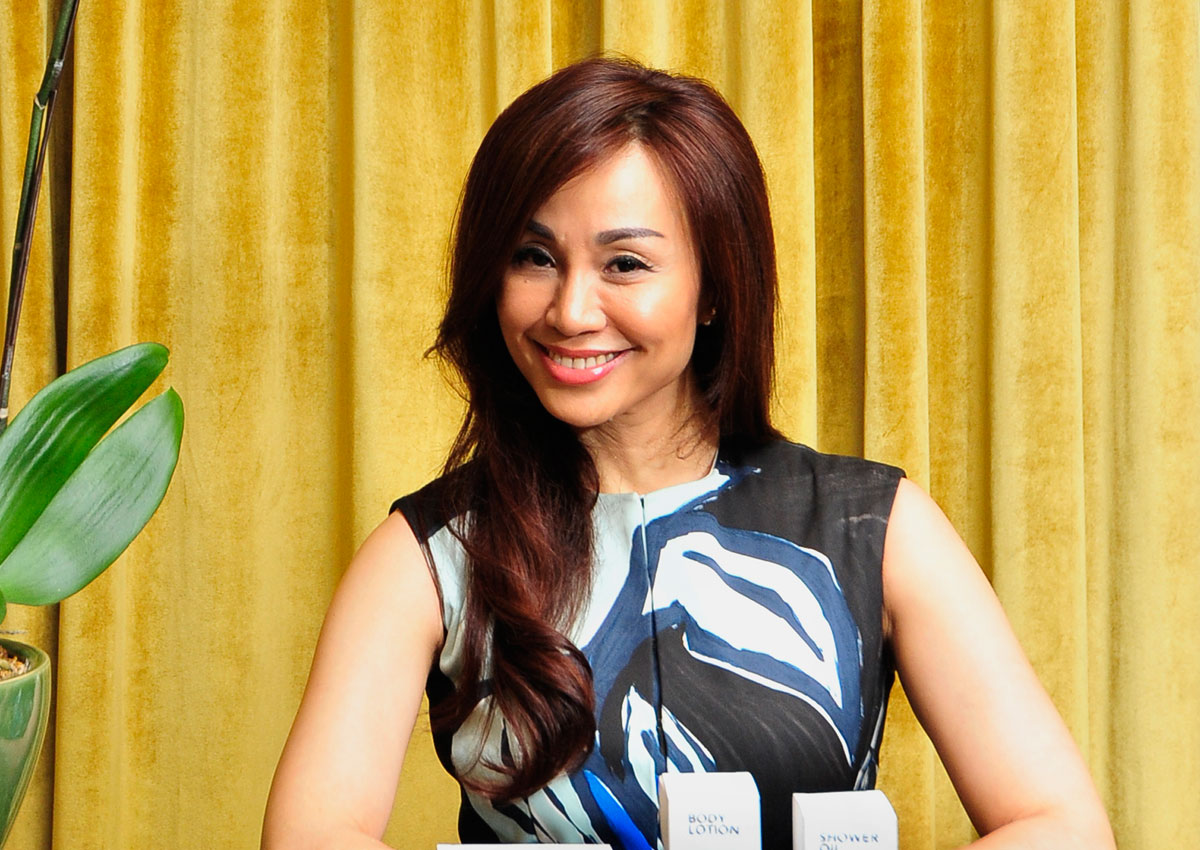 Ms Tanny Kea's journey into the beauty business began two years ago, while she was watching the annual Victoria's Secret Fashion Show on television with her then 16-year-old daughter.
"Impressed with the models' bodies, I turned to my daughter and said, 'Let's have a lifestyle change so we can look better'. I decided to start taking better care of myself. I was in my early 40s then. It was now or never," says the 45-year-old entrepreneur, who also has a 20-year-old son. Her husband, in his 50s, is also an entrepreneur, in the agriculture and renewable energy businesses.
Apart from hiring a personal trainer and changing her diet, she decided to use more natural products in her beauty regime. That is how she came up with her home spa line Javaglow in February.
See also: Home-grown natural beauty companies on the rise
Consisting of three products, it takes inspiration from ancient and elaborate Javanese bathing rituals.
A firm believer in daily exfoliation - Ms Kea says she can spend hours scrubbing herself down from head to toe in the bathroom - she noticed how off-the-shelf body scrubs often left her skin feeling dry and tight. She decided to make her own, using ingredients found at organic food stores such as ground coffee and extra virgin coconut oil.
With her kitchen as her laboratory and her doctor friends and the Internet as guides, she started mixing her own coffee body scrubs. "I chose to make coffee scrubs as caffeine is said to improve blood circulation, detoxify and tone the skin; and I like the aroma of coffee," she says.
She never set out to make it a business - she gave away jars of scrubs to friends. But seeing how effective it was on them got her thinking.
"A friend had eczema on her arms for many years and countless trips to dermatologists did not solve the problem. But after using my coffee scrub for a week, her skin healed and became smooth," she says.
Ms Kea, a former artist who has no experience in the beauty industry, decided to market the product and worked with a chemist in Malaysia for 1 1/2 years to develop it.
The current version of the scrub - called Coffee Scrub ($70 for a box of four sachets) - contains ground organic coffee, Himalayan pink salt, coconut oil, jojoba oil, sunflower oil, grapeseed oil and olive oil that are sourced globally. It can also be used on the face and scalp. To complete the home spa regime, she commissioned the chemist to make natural formulas for the Shower Oil ($55) and Body Lotion ($55).
All the products are blended in Malaysia, where Ms Kea is from. The Singapore permanent resident says she has invested about $300,000 to launch Javaglow.
In Singapore, the brand is available at selected aesthetic clinics and salons. It is also sold in Malaysia.
Ms Kea plans to distribute it throughout the region.
Go to Javaglow.com for stockists.

This article was first published on July 23, 2015.
Get a copy of The Straits Times or go to straitstimes.com for more stories.