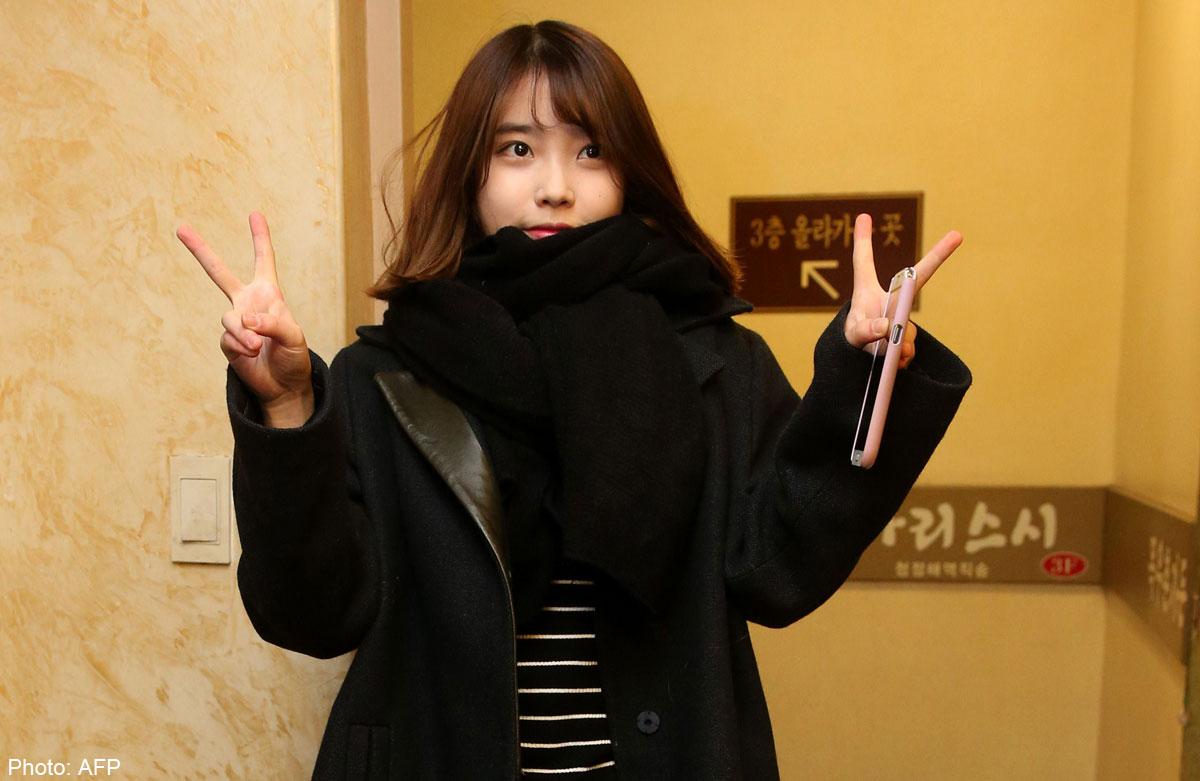 An apple for breakfast, a sweet potato for lunch and a protein shake for dinner.
Those were popular female K-pop star IU's meals for a day when she had to go on a diet in October to prepare for her showbiz comeback.
The 20-year-old, who starred in the recently aired TV romantic drama Pretty Man alongside Jang Geun Suk, shocked many when she revealed her strict diet on Korean variety programme Entertainment Weekly.
IU is not the only K-pop female idol who had undergone an extreme diet to lose weight quickly.
Many K-pop girl-group members - known for their slim physiques and pretty faces - consume tiny portions of food to maintain their hot bods.
However, these meal plans have been criticised recently by netizens and fans.
Last week, girl group 15& member Baek Ye Rin faced a backlash when she uploaded a photo of her lunch on her Instagram account.
The photo, which showed a plate containing five tiny mouthfuls of food like wholegrain rice and vegetables, had the caption "Delicious meal".
The 16-year-old singer, who debuted under top agency JYP Entertainment in 2012, drew many worried comments from fans with that picture.
Fans posted their concern on Korean entertainment-news website Soompi. Reader Tidbit22 wrote: "She is getting very little nutrition, and I think this will ruin her body's metabolism. How is she going to maintain her hectic schedule like this?"
Fan Sophiu Aprevawrote said: "This is not healthy at all! She must learn to eat healthily, such as eating more fruit, and exercise more to burn more calories."
Kim Dasom, member of sexy K-pop girl group Sistar, revealed on a Korean variety programme last month that she eats only one meal a day to stay slim.
The 20-year-old said: "As I am a member of a girl group, I'm carrying out a severe one-meal-a-day diet. I also exercise a lot. I usually do weights or aerobic exercise."
She added: "Truthfully, who doesn't like food? People live to eat, and eat to live."
The pretty idol said that she eats usually at 4pm each day so that she would not feel too hungry at night.
Fans who read about Kim's diet expressed their concerns, saying that she is eating too little and is setting a bad example for young girls.
Netizen AC wrote: "It's setting a poor example for girls. I really hope that idols can follow proper diets instead of these rapid-weight-loss plans. I guess they don't really have much of a choice under the pressure of the entertainment industry."
She added: "Eating one meal a day is not a diet. She's starving herself, and it's not going to do her any good in the long run."
Local undergraduate Jen Chong, 22, said: "I am very envious of the female idols' bodies, but I think it is not good to go on such an extreme diet. It's sad that they have to resort to eating so little to look good."
This article by The New Paper was published in MyPaper, a free, bilingual newspaper published by SIngapore Press Holdings. 

Get The New Paper for more stories.