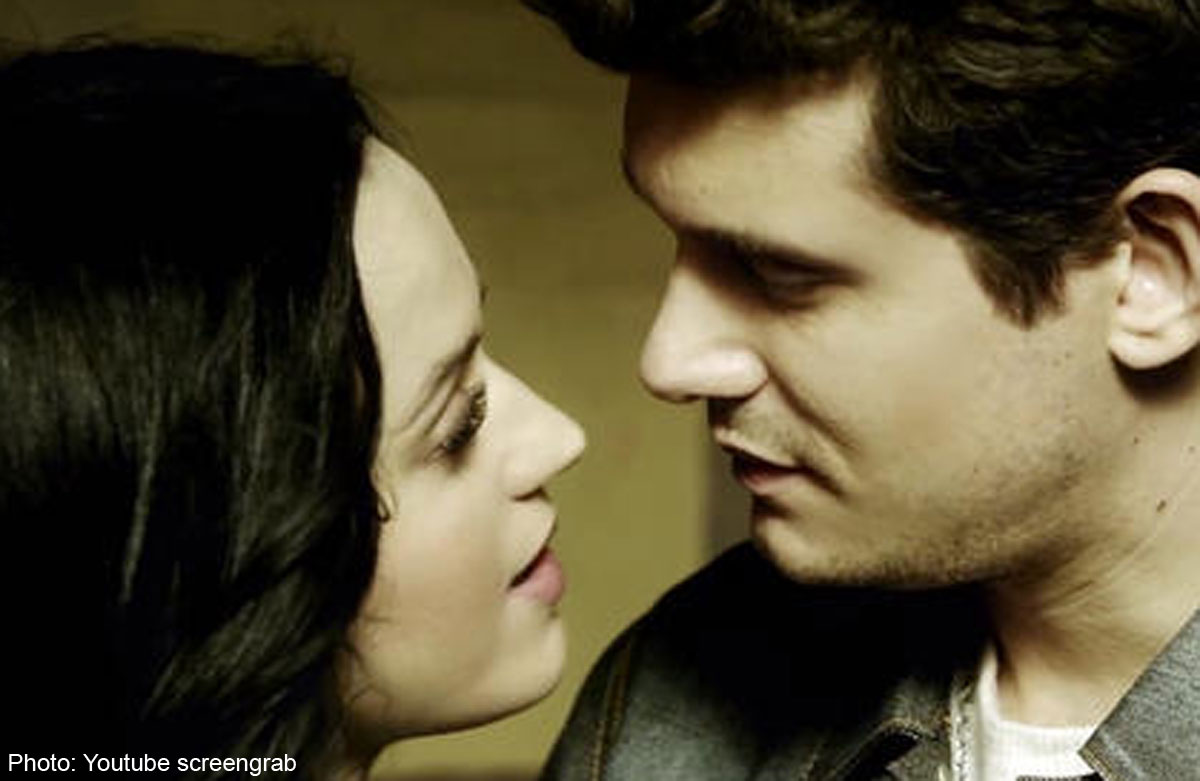 So US singers Katy Perry and John Mayer have broken up. Again.
It's a little sad if this latest split, which broke on Wednesday, in their complicated 1 1/2-year dating history is THE break-up.
While Mayer, 36, is generally acknowledged to be a heartbreaker, the last few months of lovey-doveyness and rumours that they were getting engaged, made fans hope that once-divorced Perry, 29, could finally win in love.
The good: The break-up, apparently initiated by Perry, has reportedly been "extremely amicable", according to a source speaking to US Weekly.
The bad: That may not mean anything to Mayer, who isn't above dropping a few inappropriate tweets or songs about his relationships.
Whatever the case, we're still rooting for Perry to find her soulmate, but three bad public relationships in her career (Travie McCoy, Russell Brand and now Mayer) suggests she needs some tips.
Don't kiss a girl... and like it
She sang about it in her 2008 hit I Kissed A Girl, so it's no wonder that Perry got a little girl-on-girl action, courtesy of US singer Miley Cyrus over the weekend.
At the Los Angeles show on her Bangerz tour, Cyrus leaned in for a kiss from Perry, who was in the crowd during her song Adore You, and squealed in delight after the deed was done.
Was Perry thinking, "I hope my boyfriend don't mind it"?
Erm, maybe he does?
A day later, Mayer stopped the almost daily tweeting that has been going on since he returned to Twitter - at Perry's encouragement, no less - late last month. #jussayin
Never date a musician
Guys with guitars on tour have fans everywhere. And all that signing and smiling and touching at meet-and-greets is bad news for a couple.
This week alone, American-Canadian singer Robin Thicke and his actress-wife Paula Patton announced their divorce, while the relationship between Muse rocker Matt Bellamy and actress-fiancee Kate Hudson is reportedly on the rocks. When I was researching a story about The Voice coach Blake Shelton recently, I realised his Twitter feed was mostly of him retweeting pictures from female fans.
Not just any snaps, mind you, but ones in which the girls have Photoshopped out the country singer's wife Miranda Lambert's face and replaced it with their own.
Never make music with said musician
No, that's not a euphemism.
When two pop stars date, then do a song together, they usually don't last.
Let's see... Kylie Minogue and Jason Donovan. Brian McFadden and Delta Goodrem. Drake and Rihanna. Rihanna and Chris Brown. Jennifer Lopez and Marc Anthony. Jessica Simpson and Nick Lachey. Ellie Goulding and Skrillex. Ariana Grande and Nathan Sykes...
The annals of pop music are littered with the ghosts of broken relationships between singers who should have never shared a microphone.
Not that the world isn't a better place with Who You Love, the dreamy duet Mayer and Perry released last year.
In it, they acknowledge shortcomings - mostly Mayer's - they've had to overcome.
But their recent break-up and the others we've seen through the decades tell us what we've always known - a great love song isn't enough to keep a real-life romance going.
Get The New Paper for more stories.