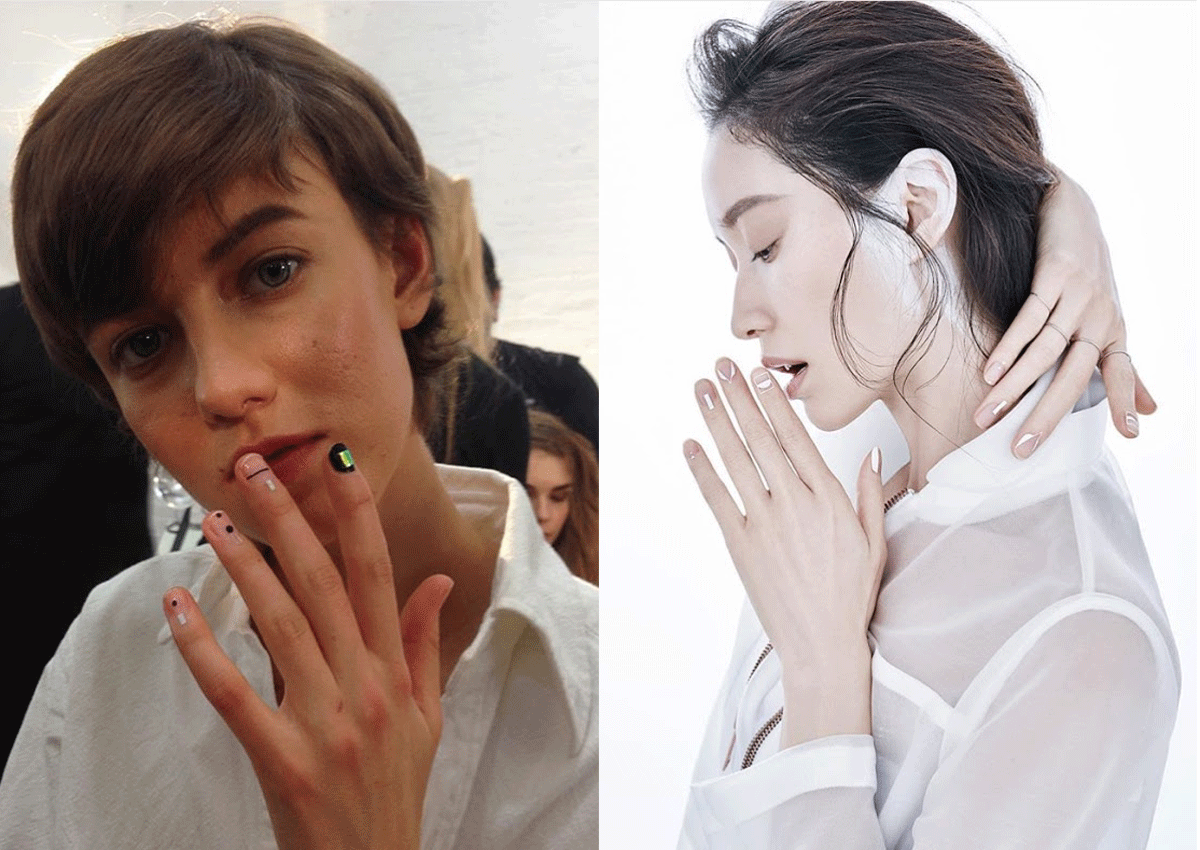 While long nails might look glamorous and a little fancy, they can be incredibly difficult to maintain for anyone who does housework or gets their hands dirty on a regular basis. Long nails also tend to chip more easily and can snag on delicate clothing.
Short or trimmed nails on the other hand are not just practical, but can also look incredibly chic. Of course, not all nail beds are created equal, so for those with trimmed nails wishing they could make their nails look longer, this latest nail art trend is perfect for you.
The shadow nail trend (also referred to as cuticle art or cuticle tattoos) comes out of Korea from none other than manicurist Eun Kyung Park (@nail_unistella). This trend involves nail art or stickers being placed below the nail and on the cuticle itself, and gives the illusion of longer nails without the hassle.
Fun fact: The founder of Unistella salon also brought us the incredible glass nail art trend we couldn't get enough of.
The manicurist is getting plenty of recognition outside of Korea, especially in New York where she recently got to design runway nails for the FW16 presentation for Creatures of Comfort.
Love the idea? Keep scrolling for more pictures of incredible cuticle nail art! While it might not be the most practical for everyday nails (we imagine cuticle stickers are more likely to get rubbed off or come off with soap), they make a cute option for special occasions. We highly recommend giving them a try the next time you get your nails done.