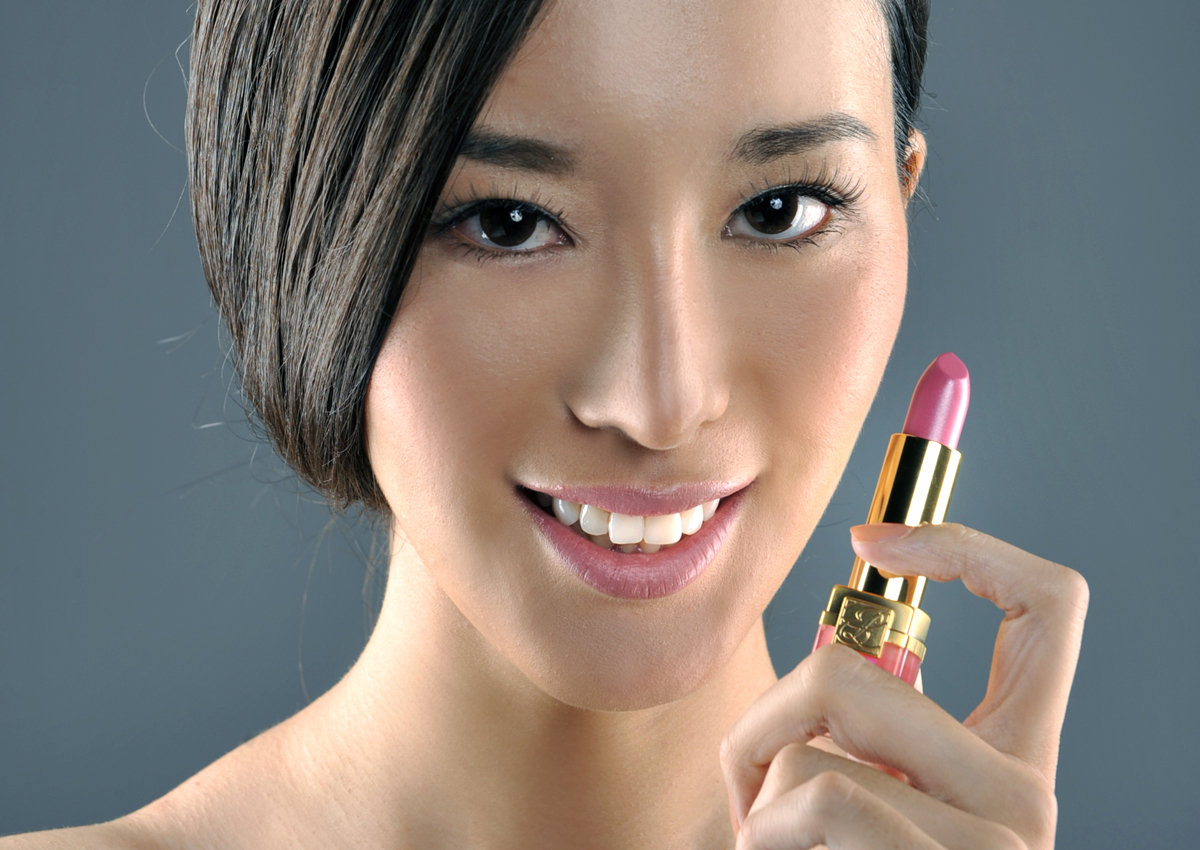 How do I keep my lipstick looking perfect all day without any fuss?
Like how you would prepare your face well with skincare so make-up sits better and lasts longer on it, do the same with your lips.
Exfoliate them gently with a scrub to get rid of dead skin and plump up fine lines. And drink plenty of water; lips become flaky and dry when you are dehydrated.
To further nourish lips, wear a lip mask or lip balm to bed the night before. I would not recommend wearing balm under lipstick if you want the rouge to stay on all day as the balm prevents the colour pigments from sticking to the skin. But you could slick on balm to soften the lips, then blot it off before applying lipstick.
Next, choose your lipstick based on your activities for the day. If it is your big day or you have an important meeting, go for heavyduty water-resistant lipsticks. These stay on all day with minimal need for touch-ups, even after a drink or two.
But most water-resistant liquid lipsticks become patchy after a meal as oil removes the pigments. So bring make-up wipes to remove and reapply the lipstick. Mere touching-up will not work; the lipstick will still end up looking patchy.
If you are attending a fancy meal or party - where there will be plenty of food and kisses - pick a lip stain. So even after you have eaten, drunk and wiped the lipstick off with tissue, you will still have an even tint on the lips.
But these lipsticks require more frequent touch-ups if you want the colour to look fresh and immaculate all day. Go for solid lipsticks as they are easier to wear when you have to reapply frequently and are on the go. Or pick creamy liquid ones that can be applied quickly with the fingertips.
Life's picks:
1. Laneige Lip Sleeping Mask
$27, from Laneige counters
Photo: Laneige
With eight antioxidant-rich berries, the lip mask melts dead skin and plumps lips while you sleep.
2. Ettusais Lip Essence Treatment
$26, available at Ettusais counters next month
Photo: Ettusais
Made with Vitamin E and nourishing chamomile, rosemary and aloe extracts, jojoba oil, orange oil and rosehip oil.
3. Bobbi Brown Luxe Lip Color
$44, from Bobbi Brown counters
Photo: Bobbi Brown
Moisturising, long-lasting and stains lips. Try Pink Nude, a flattering, easy-to-wear nude for fairer skin tones, and Raspberry Pink, a bright berry.
4. Tom Ford Lip Color Matte
$75, from Tom Ford counters
Photo: Tom Ford
Matte, stains lips and long-wearing. Go for Black Dahlia, a deep burgundy perfect for all skin tones.
5. Estee Lauder Pure Color Envy Matte Sculpting Lipstick
$46, from Estee Lauder counters
Photo: Estee Lauder
The colours are bold, pigmented, stain the lips, moisturising and creamy. Go for 210 Neon Azalea, a bright, rosy pink.
6. Clinique Pop Lip Colour
$33, from Clinique counters
Photo: Clinique
Water-resistant and long-lasting. No. 4 Beige Pop is a sophisticated nude with a velvety finish.
7. Fresh Sugar Lip Polish
$33, from Fresh boutiques and Sephora stores
Photo: Fresh
A gentle, brown-sugar lip exfoliator infused with jojoba oil and shea butter.
8. Urban Decay Matte Revolution Lipstick
$33, from Sephora stores
Photo: Urban Decay
A rich, water-resistant and long- lasting formula which stains lips. Try Matte Temper, a classic red.
9. 3CE Lip Lacquer
$27, from Sephora stores
Photo: 3CE
A creamy liquid lipstick with a matte and powdery finish. Stains lips. Blend a thin layer on lips with your fingertips for best results. XX Orange - our favourite - is a bright, poppy orange.
10. Moonshot Cream Paint
$36, from Sephora stores
Photo: Moonshot
Lip-staining and creamy; for best results, blend a thin layer on lips with your fingertips. The best-selling shade, 804 Dragon Fruit, is a bright pink with a hint of red.
11. Jeffree Star Velour Liquid Lipstick
US$18 (S$25), from Jeffreestarcosmetics.com
Photo: The Straits Times
An ultra-pigmented, water- resistant liquid lipstick that dries in seconds. There is no need to reapply, except after a meal. Try Redrum, a stunning, bright red.
12. Lipstick Queen Vesuvius Liquid Lipstick
$37, from Escentials boutiques
Photo: Lipstick Queen
The colours are glossy and sheer but bright and stain the lips evenly. The formula also feels moisturising. Go for Vesuvian Fuchsia, a pretty berry pink.
13. Yves Saint Laurent Kiss & Love Rouge Pur Couture
$49, from Yves Saint Laurent counters
Photo: Yves Saint Laurent Beaute
Moisturising, long-lasting and stains lips.
gladysc@sph.com.sg

This article was first published on November 5, 2015.
Get a copy of The Straits Times or go to straitstimes.com for more stories.