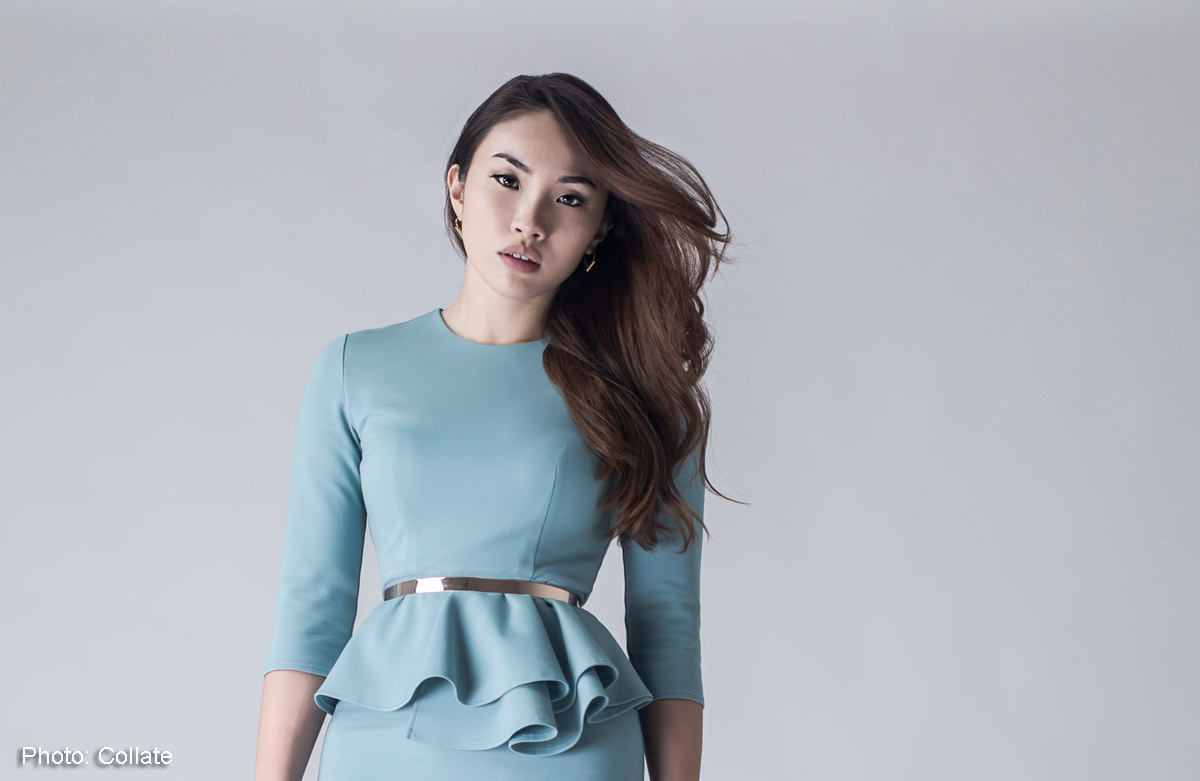 The local Instagram It girl is back.
Style blogger Velda Tan - better known as a co-founder of successful fashion blogshop Love, Bonito - is set to make her return to the fashion world.
She will be debuting new clothing line Collate The Label at Singapore Fashion Week (SFW) 2015 in the coming weekend.
Her Pre-Fall 2015 collection will grace the runway alongside the creations of her "idol since childhood", Victoria Beckham.
The married Madam Tan calls the upcoming show "one of the biggest milestones" of her life.
The 27-year-old tells The New Paper on Sunday: "I am deeply grateful for this opportunity."
Her first foray into the fashion world took place about a decade ago, when she sold second-hand clothing online on her blogshop, BonitoChico.
Brisk sales pushed her to source internationally for outfits to sell, and Love, Bonito was born. Her older sister, Viola, 31, and best friend, Ms Rachel Lim, 27 were her partners.
Although Madam Tan admits with a smile that she is "not the best" at sewing or tailoring pieces and prefers to leave this aspect "to the experts", it did not stop her and her partners from turning the online store into a million-dollar business.
HIATUS
About two years ago, she stopped her involvement in the store's day-to-day running and took a break from fashion.
She dabbled in floristry and the food and beverage industry. But the former New Paper New Face finalist knew she could not stay away from her passion for fashion for too long.
Madam Tan recounts: "While I enjoyed getting the hands-on experience in these fields, I constantly yearned to get my feet back into fashion. It has always been a dream to present my own collection on the runway, but I have never expected it to become a reality."
Madam Tan retains a stake in Love, Bonito, which will also send a collection for the runway at SFW.
She says there is no conflict of interest: "I am thankful that the three of us have always been open and honest with each other as family and as business partners. They have been kind and supportive through it all, even with (Collate The Label)."
Madam Tan says her schedule remains hectic - despite getting started on designs early this year - as she and her team get ready for the big revelation on Friday.
"We are now going through final preparations, and making sure we are ready for the big debut. We are all very excited."

This article was first published on May 10, 2015.
Get The New Paper for more stories.