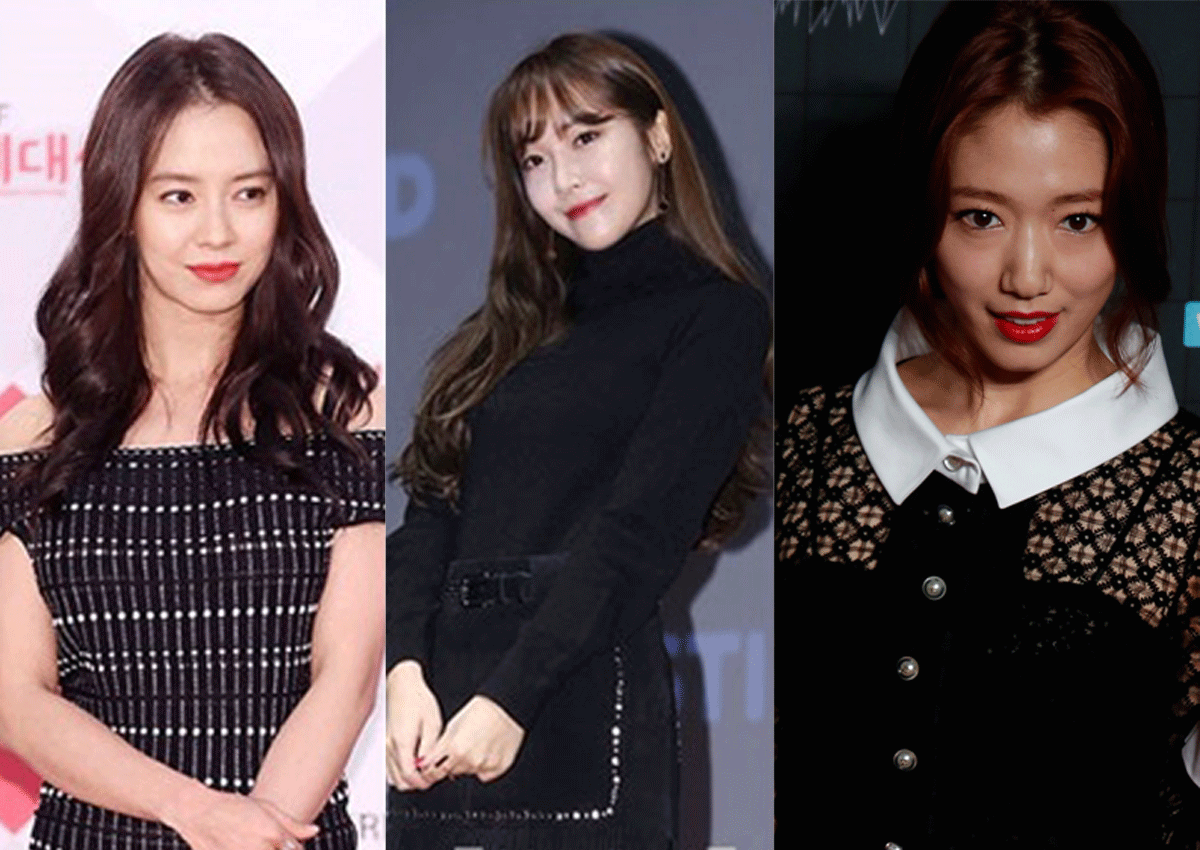 This article first appeared on Make Your Skin Flawless Like Those Of k-stars Park Shin-Hye, Jessica
Many women envy female entertainers who boast a flawless 'honey skin' regardless of the place and the time.
In particular, Song Ji-hyo, the heroin of 'Running Men' on SBS which is very popular in China as well as in South Korea, Park Shin-hye, who is emerging as a new icon of the Korean Wave, and Jessica flaunt a moisturized and elastic skin thanks to their makeup.
Their skin is bright, smooth, and elastic and people are curious about their makeup know-how. Here are the beauty tips to get a flawless makeup without burdening the skin.
STEP 1 Make Your Skin Smooth With Skincare
If you have your base products stuck in between skin troubles and dilated pores due to dry, cold air and wind from the heaters, you need to pay a particular attention to your skincare before using the base products.
After applying your skin toner, emulsion, and moisture cream, even your skin with a primer. Take the product on the back of your hand, and apply it on your face by using your palm or the wide surface of your fingers.
STEP 2 Apply Base Products
If you have big pores, you must use a makeup base to correct your skin tone before using a foundation. When you use a makeup base, thinly apply it on broad parts by gently pushing it with your hand, and softly pat the T-zone with a sponge.
However, no matter how thoroughly you perform your makeup, the pores look larger again at the end of the day. Make them even by using a mist cushion that flaunts a great cooling effect or a pore balm to immediately cover the pores.
Tips For a Perfect Base Makeup
Take a makeup base of your skin colour and mix it with a concealer the ratio of 2 to 1, and take it on a brush to apply it on your face. Thickly apply it on your cheeks, and thinly apply it on your forehead and nose. It will help you have a three-dimensional face.
Cover your dark circles with a warm-tone concealer. Mix a powder containing fine pearls and a blusher at the ratio of 2 to 1, and make a gradation around your cheeks. Then, lightly touch your T-zone with a powder with no pearls.

Photo: Lamy Cosmetics, Catalina Geo, Chanel, M.A.C., Laura Mercier, bntnews DB
01. CATALINA GEO Color Capsule Make up Base
02. CHANEL LES BEIGES Healthy Glow Foundation
03. M.A.C. Mineralize Moisture SPF 15 Foundation
04. Laura Mercier Pureskin Foundation
news@bntnews.co.uk

Go to www.bntnews.co.uk for more stories.