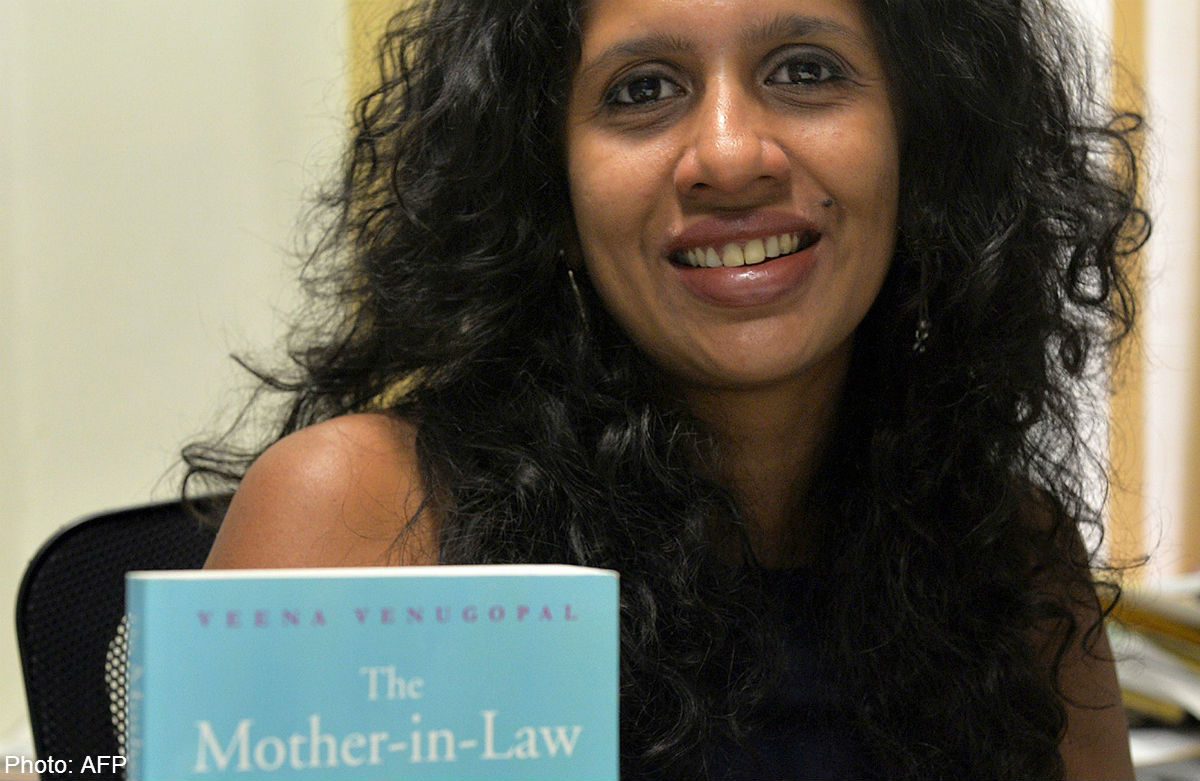 Mothers-in-law - young women fear and loathe them. Soap operas showcase their iron-fisted rule. And sociologists spend hours debating the torment they are accused of unleashing.
Mothers-in-law have an especially fearsome reputation in India, where stories of bitter and abusive struggles with their daughters-in-law abound.
According to a new book, relationships between mothers-in-law and their sons' wives have never been more dysfunctional in India, where rapid modernisation has collided with staunch family traditions.
"It's a phenomenon that started around the year 2000 and has been building ever since," said Delhi-based Veena Venugopal, author of The Mother-in-Law: The other woman in your marriage.
"This is the worst generation for mother and daughter-in-law conflict," she told AFP.
Women, especially in rural India, have historically married young and joined their husband's family under one roof - where they were placed at the bottom of the pile and often relegated to performing household chores.
India's economic liberalisation in the 1990s brought double-digit growth and coupled with social progress that allowed more women to pursue higher education and a career in cities.
Like their peers in the Western world, these middle-class urban Indian women have also started delaying marriage and having fewer children.
But such social changes are often not accepted by their mothers-in-law, many of whom are stuck in a different age, Ms Veena said.
"Daughters-in-law are more educated and have more options and want to make more decisions for themselves and yet they are trapped in these marriages," said Ms Veena, an editor at The Hindu Business Line newspaper.
The book details 11 cases of middle-class women across the country and their relationships with their husband's families.
One bride, a television journalist, was forced to hand over her salary every month to her mother-in-law, who also forcibly took charge of bringing up the woman's two young children.
She was never allowed to sit on a couch, chair or bed, only a concrete surface in the home that she shared with her husband's extended family, for whom she was expected to cook and clean after finishing her day job.
"These are people you come across in your professional life and never imagine that they live such traumatised lives behind closed doors," Ms Veena said.
Bad behaviour
Ms Veena, whose book was published in May, said she hoped to start a national debate about the changing roles of husbands, wives and their families.
"I also hope that men feel slightly embarrassed about all this and get into the act. Most do nothing to resolve these conflicts, their way of dealing with it is to ignore it," she said.
She said that such dysfunctional relationships appear to be passing from one generation to the next. Instead of bonding with her son's bride, the mother-in-law seizes the chance to unleash her own kind of repression and anger.
Of course, mothers-in-law reject the bad rap detailed in the book and are fighting back against such negative stereotyping.
Ms Neena Dhulia, who runs a forum for mothers-in-law who are victimised by their families, said laws have been introduced to protect daughters-in-law from dowry-related and other abuses.
But these laws are being misused to help them obtain divorces and persecute mothers-in-law, she said.
"Women these days are better educated. They know how to manipulate these laws.
"Women are also very independent (these days), they have no tolerance and they have high ambitions. For them, it's as easy as ordering pizza. They ring up, file a complaint and the mother-in-law is arrested," said Ms Neena, whose service attracts 15 to 20 phone calls a week.
She added: "We have spent 30 to 35 years taking care of our children. Are we really demons or monsters?"