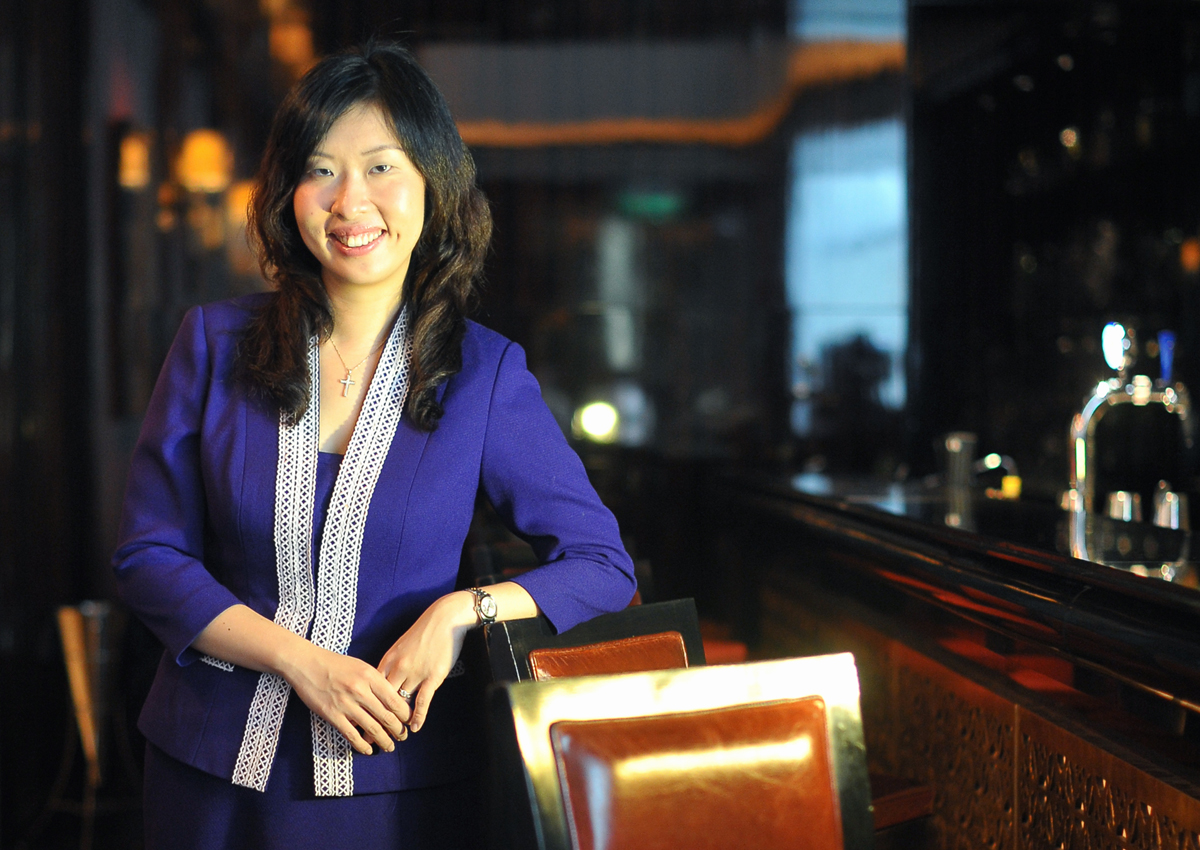 There has been a rise in the number of singles aged 40 and older joining dating agencies and signing up for dating apps, according to industry experts such as Ms Violet Lim, CEO and co- founder of dating service Lunch Actually Group.
Ms Lim estimates that in the past five years, the agency has seen a 10 per cent increase in older singles, 40 years old and above, seeking their services.
She said this could be due to more people putting off marriage to focus on their careers as well as an increase in divorces.
She added that in the past, older singles might be less inclined to continue the search for a partner, but sentiments now have changed.
"Now, people feel that everyone deserves an opportunity for love, and they might be more open to finding dates online or through an agency," said Ms Lim.
"So singles who are above 40 might be taking advantage of this changing attitude."
DIFFERENT PRIORITIES
Singapore-based dating mobile app Paktor has also seen an upward trend of members aged 45 and above, with more than twice the number of such users in 2014 compared to the year before.
Paktor's chief marketing officer and co-founder Charlene Koh said older singles tend to have different expectations in terms of the partners they are looking for.
"For example, as a person gets older, material wealth is not a priority or a criteria they look for in a partner, as compared with younger clients," she said.
Echoing Ms Koh's sentiments, Ms Lim said: "People in that age group are not looking for marriage per se. Rather, they're looking for a companion and might not be so fixated on starting a family."
Ms Lim also advised singles who are looking for a partner to step out of their comfort zones and do something new.
"It doesn't matter whether you're 20, 30, or 40. You have to do something new such as pick up a hobby if you want to meet new people and expand your social circle," she said.
"Don't expect to sit at home and pray that the perfect person comes knocking."
Go on dates with 'open mind, zero expectations
The dating game is never love at first sight, said Miss Sharon Tan, 52, a client of dating agency Lunch Actually. It is about being open and meeting new people.
She is one of a growing group of singles above 40 who are joining dating agencies and apps, hoping to make new friends and possibly find a life partner.
Miss Tan, a divorcee with no children, registered with the dating agency late last year.
She felt it would be a new avenue to get to know men "serious about getting into relationships".
"It's not about finding a husband, rather, it's about finding friends and a potential soul mate," said Miss Tan, who works in the sales industry.
CEO and co-founder of the Lunch Actually Group Violet Lim said: "Usually, people investing in Lunch Actually are like-minded in the sense that they are more serious about finding a partner.
"My advice to them is that dating is a numbers game, so step out of your comfort zone and increase your chances of meeting more people."
So far, Miss Tan has been on dates with two men
"It's not love at first sight, but the experiences have been positive so far. You have to go with an open mind, zero expectations and let nature take its course," she said.
"Don't expect the person you meet to be your potential boyfriend or husband, just treat it as getting to know new friends."
She and her dates usually meet for a meal followed by coffee or drinks. When asked if she has faced any difficulties in dating at an older age, Miss Tan said: "I don't feel old at all, age is just a number. It's nothing to be shy about."

This article was first published on January 25, 2016.
Get The New Paper for more stories.