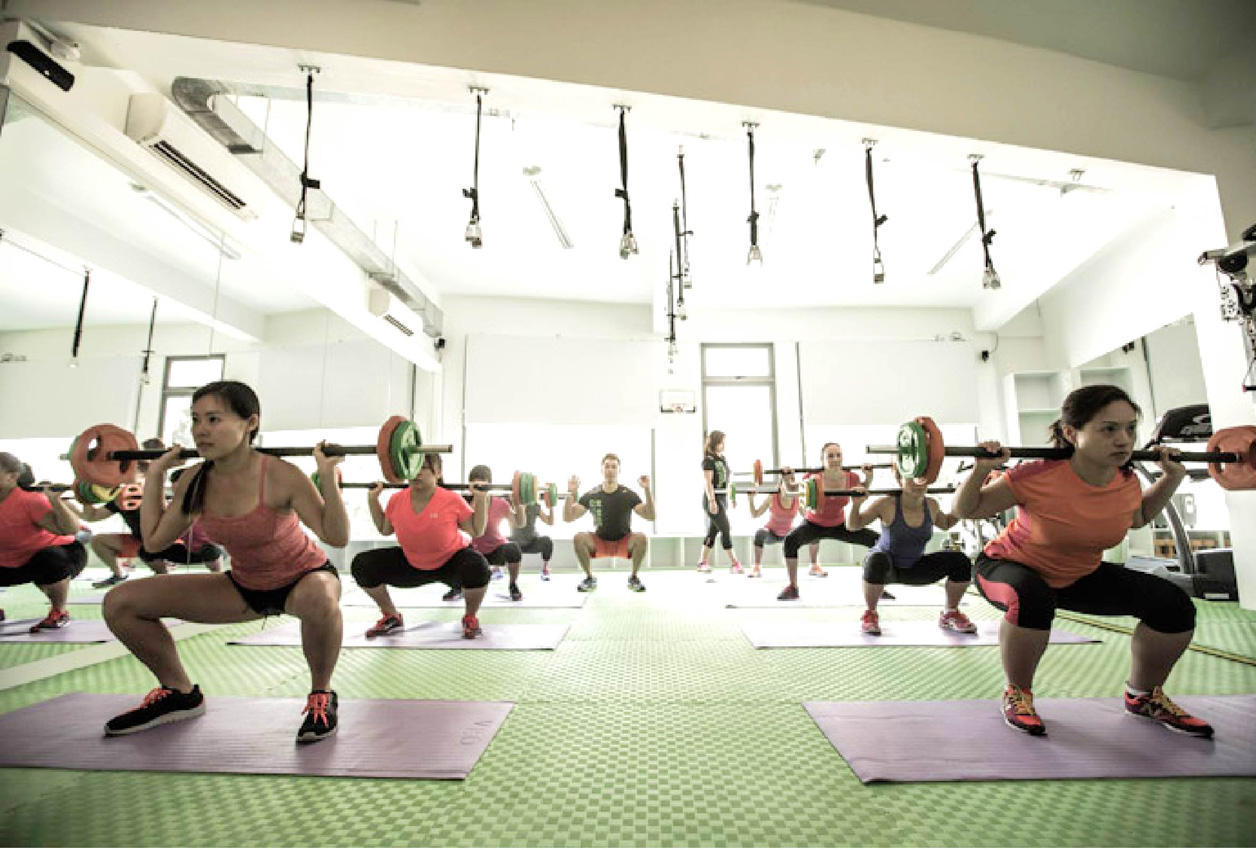 More women are lifting weights here as fewer buy into the perception that pumping iron makes females look too bulky.
Social media has also helped lift the bar on awareness of the health benefits of weightlifting.
Gym chain True Fitness has seen a surge of about 30 per cent in recent years in the number of women taking up weight and resistance training.
"In the past, many women would baulk at the idea of lifting but mindsets have shifted," a spokesman told My Paper.
"More women are also signing up for personal training, which indicates their willingness (for) customised fitness programmes that involve... weight training."
These women are mostly office workers and housewives in their late 20s to early 50s.
The intensity of training depends on the type of exercise and fitness level but the weights can range from a few kg to over 10kg in sessions from 20 minutes to an hour or longer.
There are also group classes centred on weightlifting.
Anytime Fitness director Andrea Bell noted the growing trend, adding that about 30 per cent of its female members try or do resistance training.
Boutique gym The System Gym, which specialises in resistance training for women, has seen its client numbers grow from six to 200 in five years.
Read also: 10 biggest weight loss mistakes women make
The gyms credit the rise to better education on the benefits of weightlifting and exposure via social-media platforms such as Instagram and Facebook.
Sammy Phua, owner and head trainer at The System Gym, said the use of dumbbells, barbells and bulky-looking machines has always been seen as male-dominant, and women "shy away from these due to intimidation and the fear of gaining muscle".
However, lifting weights for females is the latest trend, he said, as women are exposed to information online, where they can also see fellow females pumping iron. "Being skinny is no longer in. Being strong and fit is," he said.
Also, fewer people believe the myth that weightlifting will cause women to "look like the Hulk", said a True Fitness spokesman.
"Women now understand that due to their hormonal profile, it is not so easy for them to gain large muscles. Lifting, on the contrary, helps to tone their muscles," she said.
Read also: Essential tips to lose weight healthily
Bank officer Charlene Tan, 24, took up weightlifting three years ago and said she has "never felt better" about her posture and strength.
Ms Tan, who shares her fitness exploits on Instagram, visits the gym thrice a week and includes Olympic bar squats with occasional deadlifts.
Marketing executive Bethia Wee, who has more than 47,000 followers on Instagram, said she started weight training two years ago as she was "curious why guys enjoyed lifting weights".
"I train intensively but I don't think I look manly at all," added the 20-year-old who trains five to six times a week, for one to two hours each time.
The benefits of strength training include an increased metabolic rate, a reduction of injuries and better joint support, said Benedict Tan, chief and senior consultant at Changi General Hospital Sports Medicine.
The sports physician added that women benefit "even more from strength training than men", as women lack testosterone and tend to have smaller muscle mass.
Dr Tan advised women who are taking up weightlifting to "start slow and build up progressively", and to pay more attention to upper body strength.
Said Mr Phua:"Ultimately, becoming stronger empowers women to be more confident with their bodies and what they can achieve."
Get MyPaper for more stories.