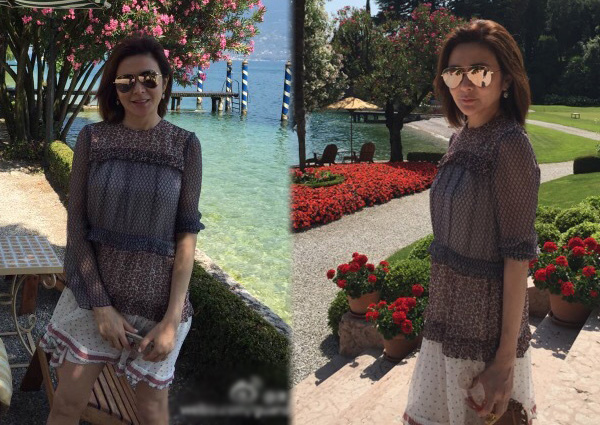 52-year-old former actress Rosamund Kwan was a picture of youth and grace in a photo she shared on Weibo recently.
In the photo uploaded on July 10, Kwan was snapped at an unknown scenic spot with the sea behind her, standing beside a deck chair with a glass of wine.
She cut a slim figure in a short flowing dress which showed off her toned legs.
Kwan captioned the photo: "With such good weather, how can I not take a walk."
In another set of photos, the glamorous star also shared several photos taken with crew members on a set: "Taking a selfie and being photographed truly needs practise."
Netizens praised Kwan for being a "reverse-aging beauty".
Not suffering from brain tumour
Reports that the former movie actress was diagnosed with a brain tumour had re-surfaced last month, claims which Kwan has refuted.
She issued a statement through her manager and threatened legal action against those who circulated the malicious reports.
See also: Rosamund Kwan rumoured to be getting married
As if to prove that she is still in tip-top shape, Kwan also shared a photo of herself enjoying her mountain-hiking workout, to the relief of fans.
candicec@sph.com.sg