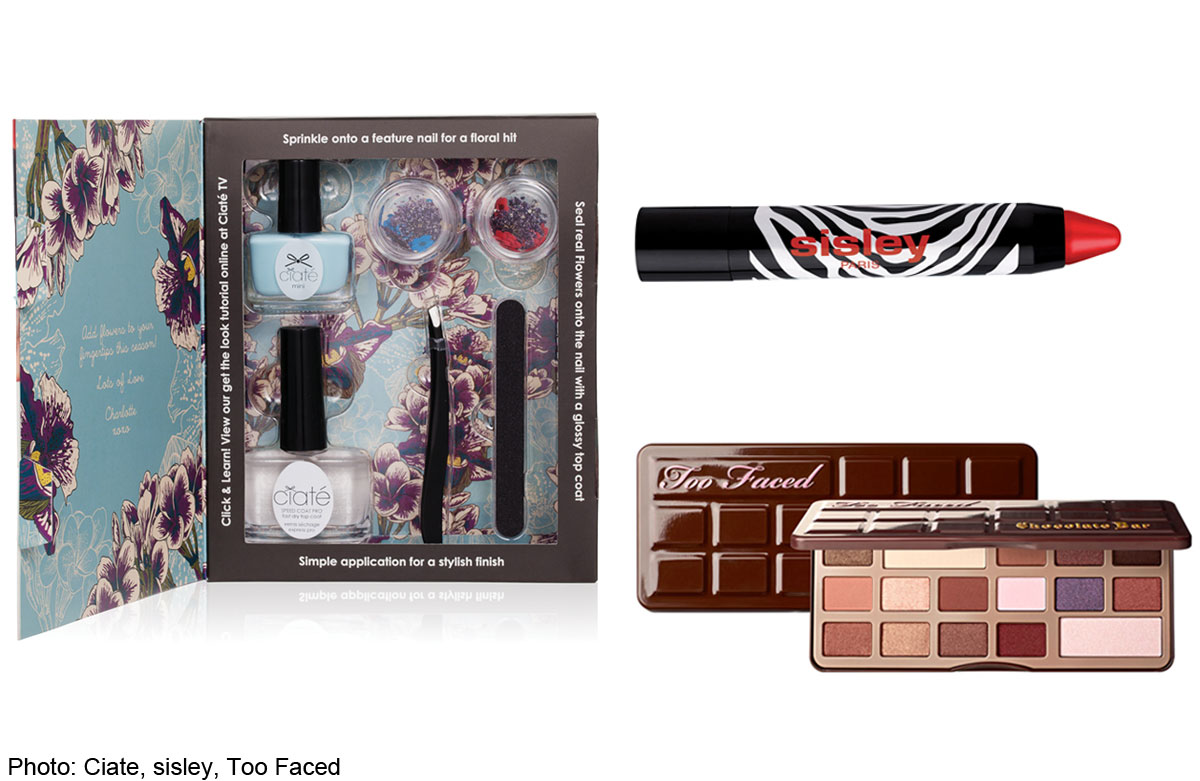 These three new products stand out for their pretty packaging and clever formulas.
Encased in a metal box that resembles a bar of chocolate, Too Faced's new Chocolate Bar Eye Shadow Collection palette ($69, from Sephora stores) comes scented with powdery cocoa.
The 16 matte and shimmer eyeshadow shades - mostly browns and neutrals, apart from one plum - are made with real cocoa powder which contains antioxidant properties.
We like the shadows' silky-smooth texture.
Sisley's new Phyto-Lip Twist crayon ($58) comes in a bold zebra-print tube.
Made with phytosqualane derived from olive oil to moisturise, and a resin extract to fill lines, the lipstick is one of the smoothest and most lightweight formulas we have tried.
And while the neutral shades Nude and Baby (a light pink) are sheer, the brighter colours Peach, Pinky (fuchsia pink), Berry (plum) and Cherry (an intense red) are bright and poppy. The colours leave a subtle glossiness on lips.
Trust British nail polish brand Ciate to come up with the best ideas for traffic-stopping DIY manicures.
Its latest offering, the Flower Manicure ($34, available at Sephora stores from next month), allows you to wear delicate dried and pressed flowers on your nails. We are hooked on its cute vintage floral wallpaper-print box too.
Apply a base layer of nail polish (they come in pretty pastel shades) and wait for it to dry.
Then apply a layer of topcoat and place the paper-thin flowers on the wet nail. Seal the applique onto the nail with another layer of top coat.
Each set comes with a bottle of nail polish, a bottle of top coat, two small canisters of dried flowers, a pair of tweezers and a nail file.

Get a copy of Urban, The Straits Times or go to straitstimes.com for more stories.