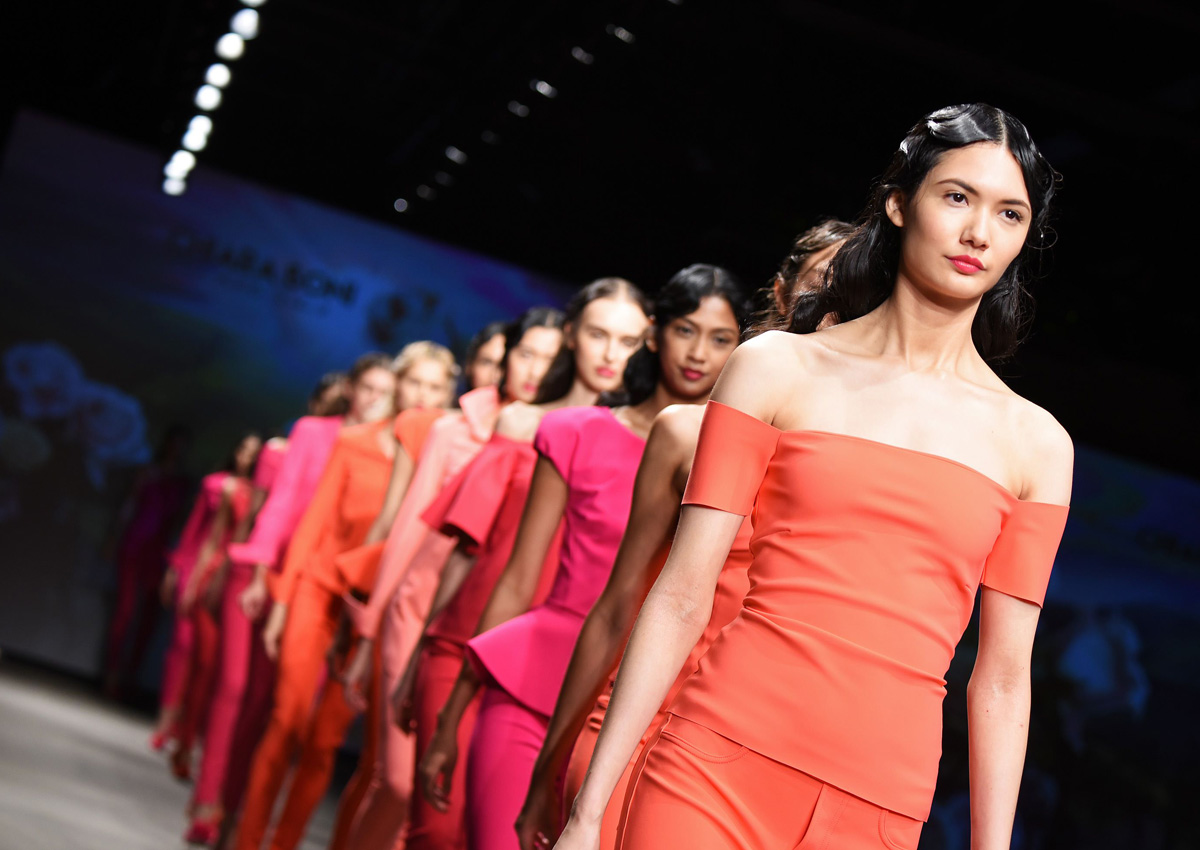 It's all change at New York Fashion Week: shows have shifted from uptown to downtown, the commercial sponsors' razzmatazz has been dialled down and creativity is the new central focus.
The goal? To get eyeballs engaged not with the superfluous hubbub surrounding the shows but with the designers and their work. The first half of New York Fashion Week is traditionally dominated by the theatrical elements of the shows; the main takeaway being the experience rather than the clothes.
But the stage in New York is certainly big enough for the two to share.
A date to remember
The date of 11 September was assigned to Givenchy when they opted to show in New York rather than Paris this season to mark the opening of their new flagship store. Creative director Riccardo Tisci dealt with this difficult day in the best way possible by collaborating with his friend, the artist Marina Abramovic on a mesmeric installation and performance on the pier by Hudson Park.
The commemorative columns of light made their presence known nearby at Ground Zero and in our immediate line of sight we saw a woman washing herself underneath a stream of water, a serene couple hugging each other and a man holding two young sapling trees aloft to represent the Twin Towers.
Read the full story here.