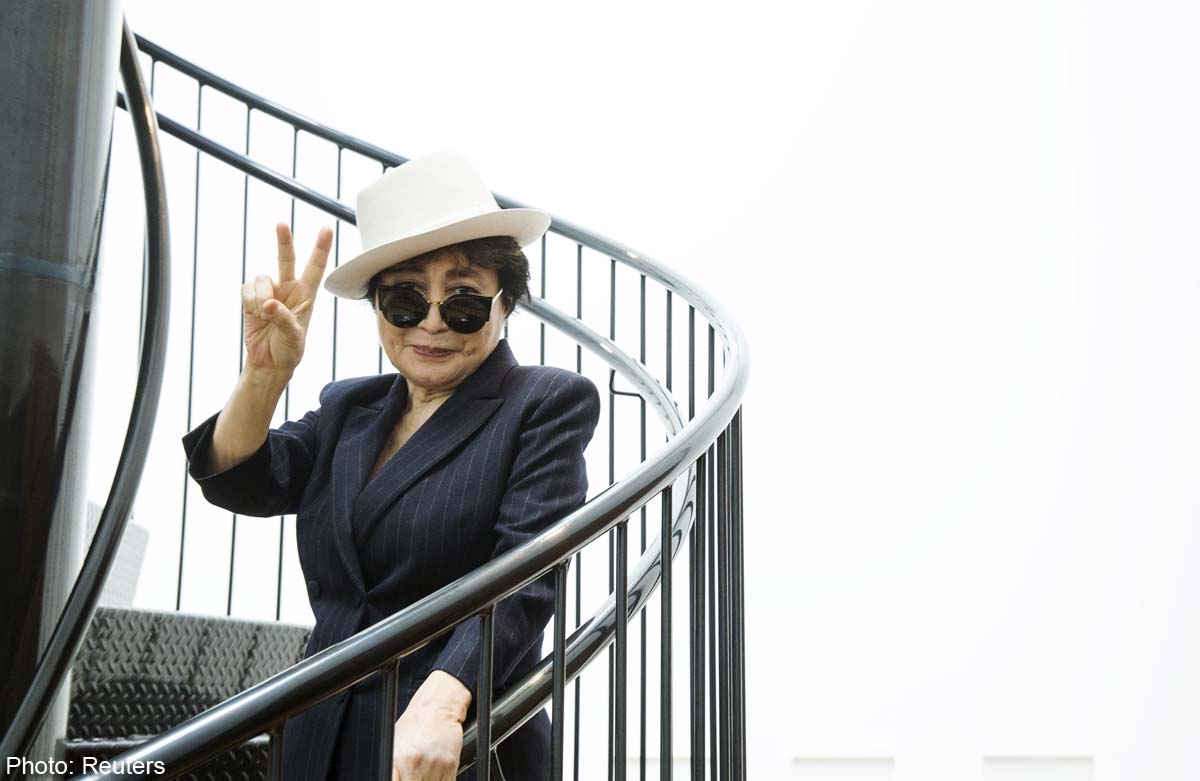 NEW YORK - Artist Yoko Ono's career has spanned more than five decades and the Museum of Modern Art is celebrating her achievements with an exhibition of her early works showing how her ideas influenced the development of art in New York in the 1960s.
"Yoko Ono: One Woman Show, 1960-1971," which runs from May 17 through Sept. 7, includes about 125 early art pieces, works on paper, films, installations, performances and audio recordings.
It shows how in even 1962 Ono thought of art as pure instruction, paintings that are described rather than realised, which predates conceptual art.
"It's really good to know that everything you do is being recognised by people, everything you do is being understood by people and one day it is going to blossom," Ono, 82, told a press conference following a preview of the show.
The exhibition follows the writer, peace activist and widow of Beatle John Lennon from her days as a 27-year-old organising artistic events at her New York loft to exhibitions in Tokyo, London and New York.
It concludes with her unsanctioned one-woman show at MoMA in 1971 titled "Museum of Modern (F)art."
Curator Christophe Cherix said the show was designed to let the works speak for themselves, so each could piece could be understood on its own and how it is connected to the others.
"We really tried to understand what were the key contributions in the first decade of her career. We narrowed it down to the pieces which we found most influential, which still resonate in people's minds," he told Reuters.
In the 1964 film "Cut Piece," Ono is shown during a performance in which people cut her clothing. Another film, shot in 1970, shows a fly as it travels over a woman's naked body.
"Both are about being extremely vulnerable," Cherix said.
The show begins with "Apple," Ono's 1964 work showing a piece of fruit on a Plexiglas pedestal and includes "Bag Piece," in which two guests enter a cloth bag, instruction paintings and a new work created for the exhibition called "To See The Sky."
Cherix said the focus is on her early career because few people know that when she met Lennon she already was a respected artist.
"We feel she was never given the recognition for that. In a way her fame overshadowed the art and as a museum our role is to bring that back," he said.