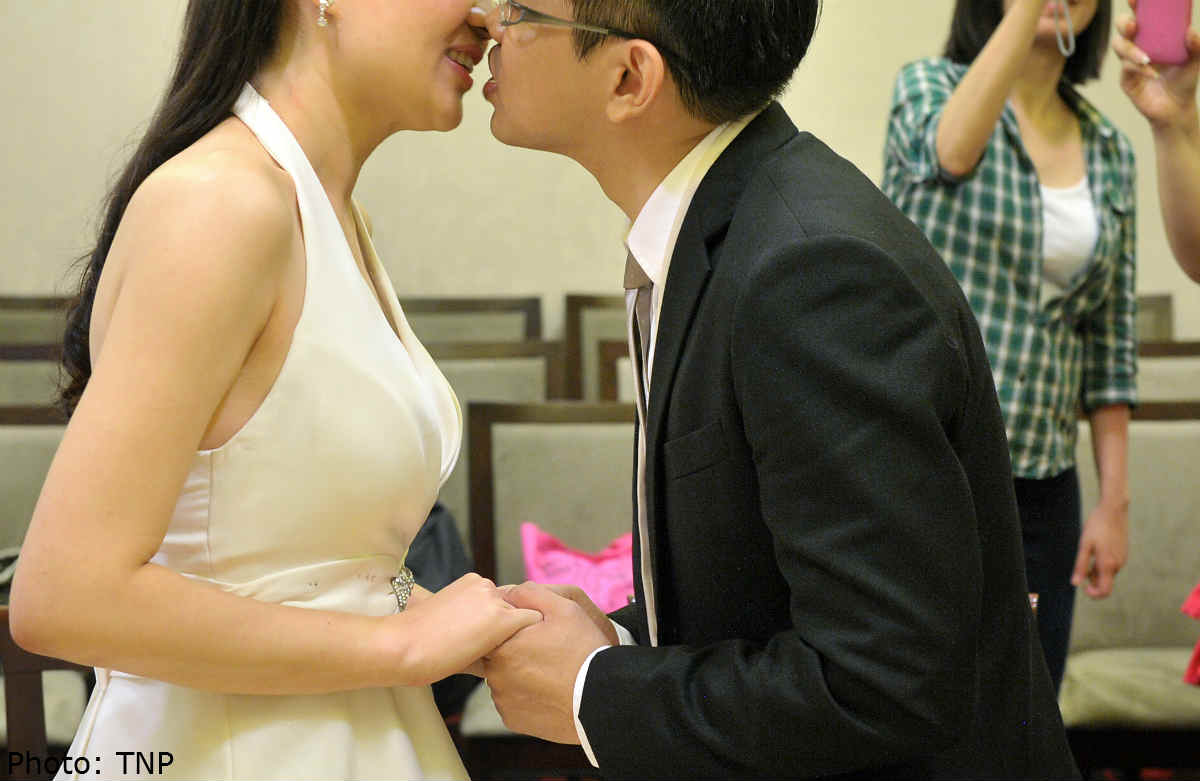 SINGAPORE - Couples getting married at the Registry of Marriages (ROM) on Valentine's Day this year are in for a treat, with live song dedications and free popcorn and ice-cream being given out at the venue.
This year's Valentine's Day is considered auspicious as it coincides with the Chinese version of Valentine's Day, which occurs on the 15th day of the Lunar New Year every year.
As a result, a total of 245 couples are planning to tie the knot on February 14. On average, the ROM receives 35 to 50 applications for each weekday throughout the year.
The Ministry of Social and Family Development (MSF) said that it will also be celebrating the 20th anniversary of the International Year of the Family this Friday.
The ROM premises will be specially decorated and couples getting married on Friday will receive a set of limited edition decorative display of a pair of mandarin ducks which symbolises wedded bliss and fidelity.
On-site song dedications, Valentine's Day card-making activities, as well as free ice cream and popcorn will be available too.
A contest is also being held on the FamilyMatters! Facebook page.
ljessica@sph.com.sg