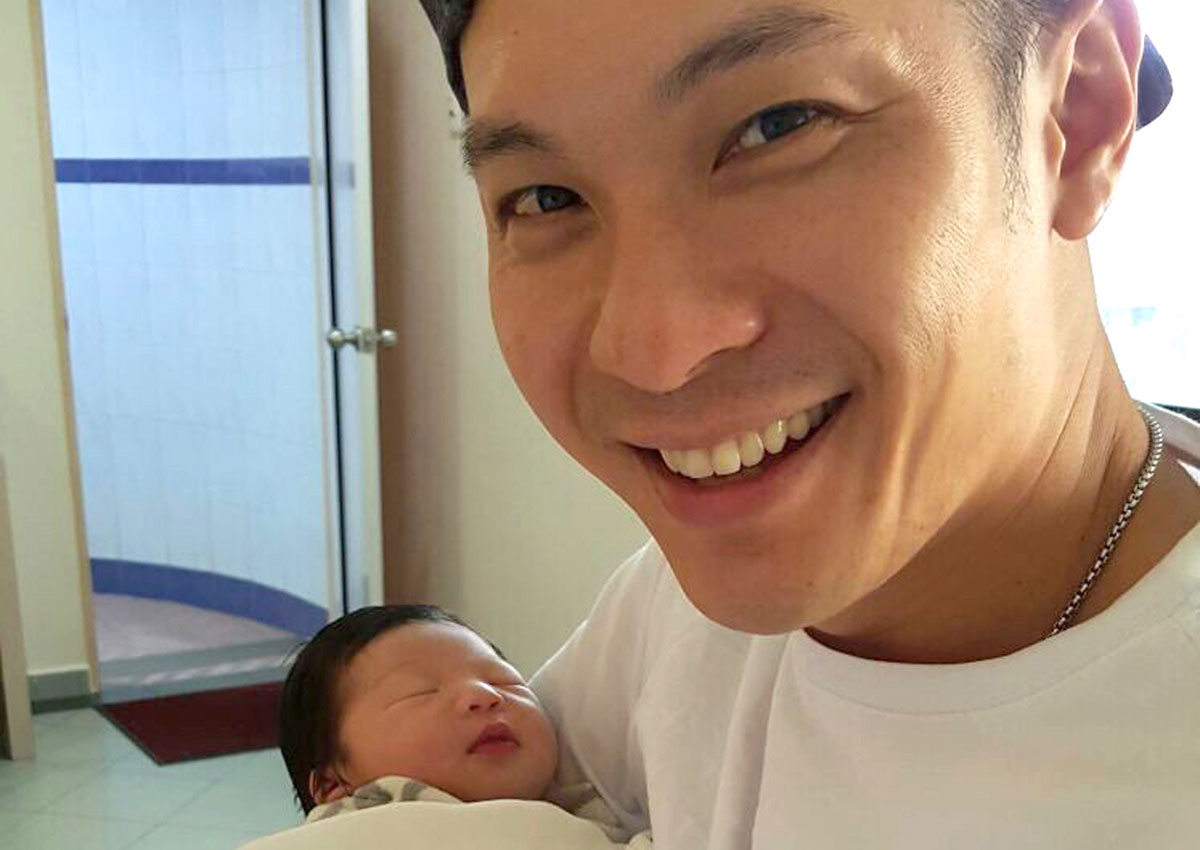 He became a first-time dad only earlier this month.
But Malaysia-born MediaCorp actor Shaun Chen already wants to have baby No. 2.
The 37-year-old made headlines when he secretly married a Malaysian in July. The former beautician was four months pregnant at the time.
The couple welcomed their daughter, Xin En, on Dec 5.
He told TNP over the phone: "I want a bigger family so I hope to have another baby. I want to have more kids when I am still young, so I need to work harder."
Chen described fatherhood as hectic but fulfilling.
"I have been very busy preparing stuff for (Xin En), helping to change diapers and all," he said.
"It's not that tough but it can be quite tiring as I fly between Singapore and Malaysia due to my filming schedules."
His daughter is in Kedah with his wife. He and his wife have hired a confinement nanny to help out.
His wife's sister and mother are also helping to take care of the baby.
STAR AWARDS
On the professional front, Chen also had a spectacular 2015.
In April, he snagged his first Star Awards trophy - the Rocket Award, given for the most improved performance in the past year. This came after more than a decade in the industry.
He went on to win the coveted Best Actor title for his role in The Journey: Tumultuous Times the following week, at the Star Awards' second ceremony.
Looking back on his year, Chen said: "I am very happy in 2015, and I must continue to work hard to do even better.
"Next year, I want to film more dramas, and maybe get the opportunity to act in some movies."

This article was first published on December 28, 2015.
Get The New Paper for more stories.