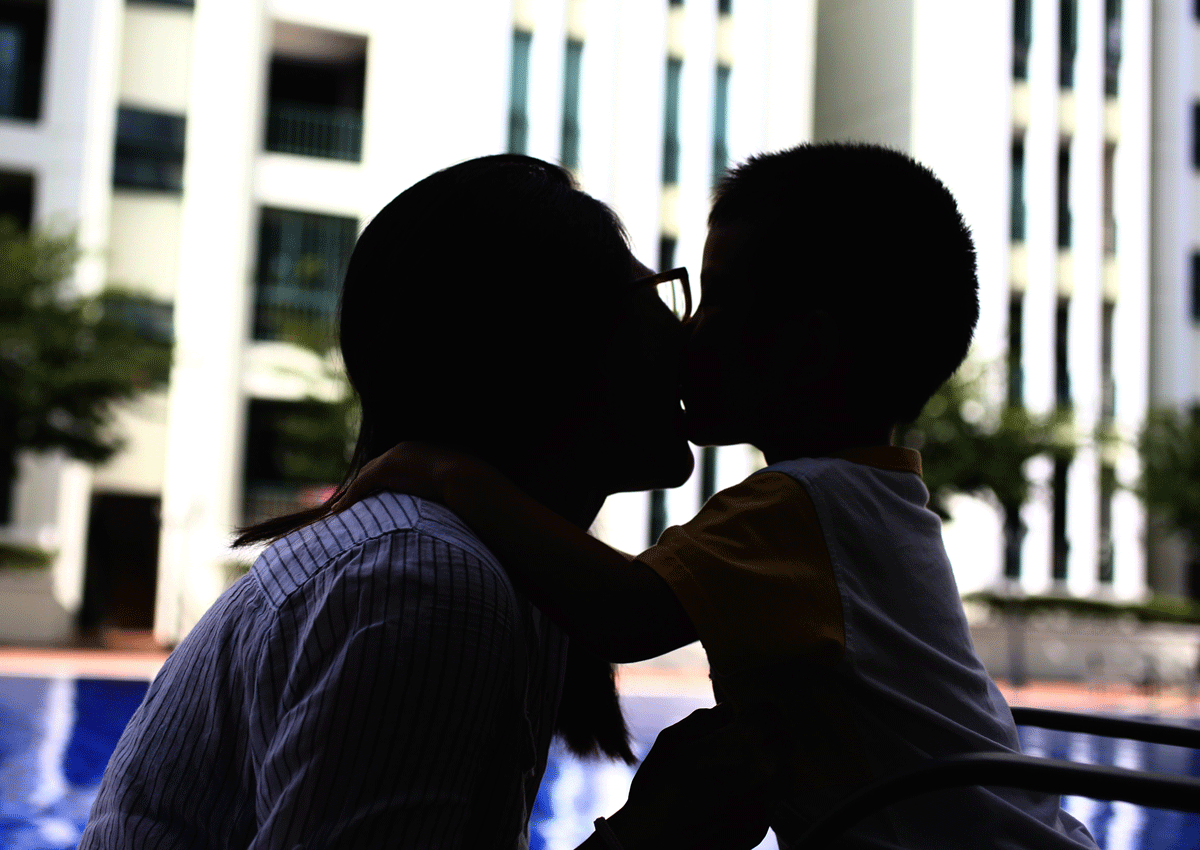 While most women celebrate news of their pregnancy, Jasmine (not her real name) was unwilling to accept hers and tried to hide it.
The final year polytechnic student was 19 and had just started her internship when she found out that she was pregnant by her then boyfriend.
"I was unhappy with my pregnancy," she said.
"I wasn't ready for a baby and was in denial throughout the nine months. I hid at home, never met friends and never took photos."
Jasmine, who turns 24 this year, said that back then, only her family and the father of the child knew about the pregnancy. She kept it a secret from even her closest friends as she was worried about what people would think of her.
"When the doctor told me the news, I was with my mum. I turned to her and told her that I didn't want to be pregnant," said Jasmine, who is currently a first year student at a private university.
"I was in denial and thought that maybe there was a chance of a miscarriage because I couldn't accept it."
SUPPORT
Jasmine said that as an unwed mother, her own mother played a major role in providing support and encouragement, persuading her to keep the baby and offering to take care of her child while Jasmine completed her studies.
Jasmine's mother, who is 59 this year, said: "The pregnancy was already into the fifth month when we found out, so abortion was out.
"I felt that if we could afford it, why not keep the baby."
Jasmine has not contacted the father of her son since they went their separate ways after she gave birth. He does not provide financial support.
She said: "I don't mind him not being here because I don't see myself with him in the long run.
Read also: Unwed mum in Singapore: I've made my bed and I have to sleep in it
"I'm fine but it would be nice to have a partner and more financial support."
The family survives on the $2,000 that Jasmine's mother brings home each month working as a clerk at a factory. Jasmine's younger brother is training to be an air steward.
Today, Jasmine actively posts on social media about her adventures with her four-year-old son. She said she is proud of him and is more open with friends about being an unwed mum.
"When I look at him, I feel happy, except for the times when he is naughty and makes me angry. But he is really quite a sweetheart and brings laughter to the family," she said.
Despite the joys of motherhood, she admits that being a student and an unwed mum can be overwhelming and takes its toll.
Read also: Unwed mums must seek help
"There are days when I'd be in school doing a project and I'd think of my son and how I'm not spending enough time with him," said Jasmine, who describes herself as still learning how to be a mother.
"And there are other days when I wish I had my old life back so I could fully invest my time in a project or go out with my friends."

This article was first published on January 25, 2016.
Get The New Paper for more stories.