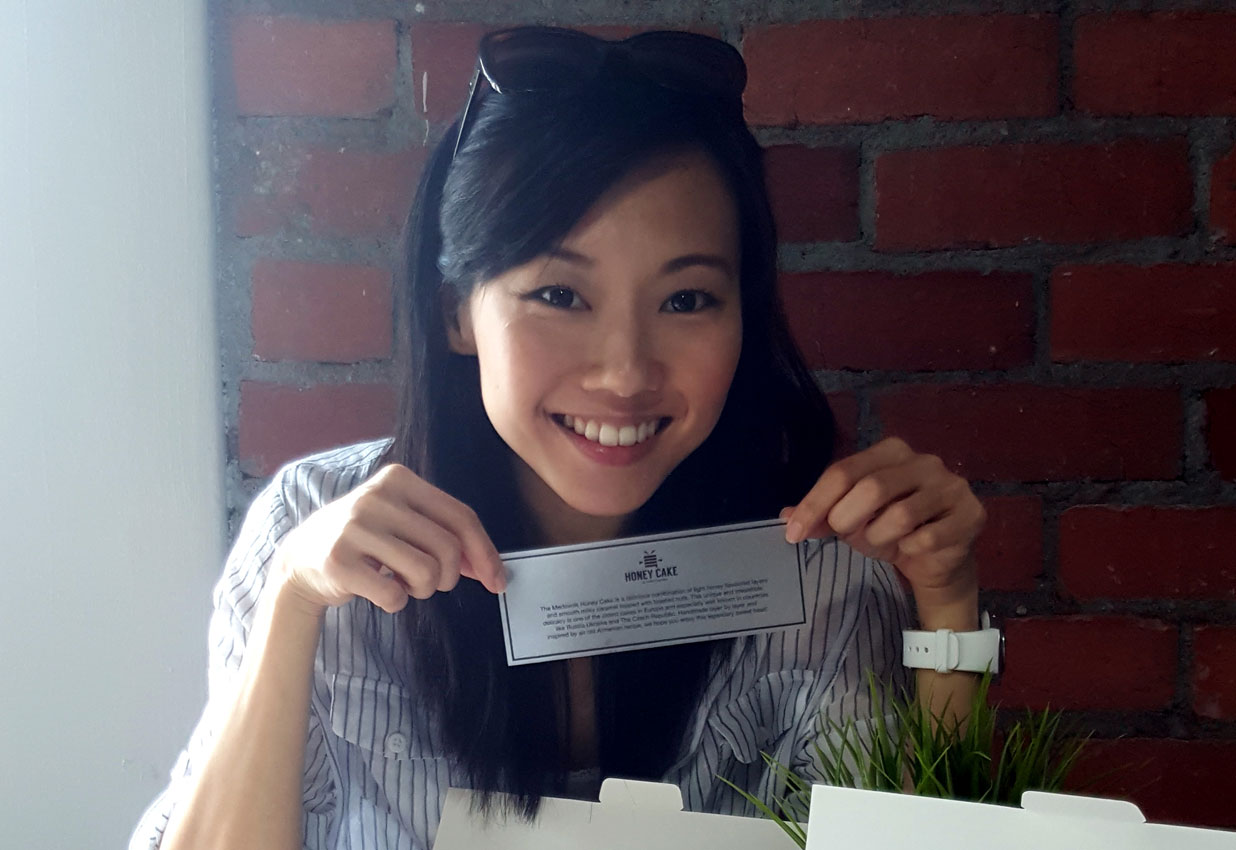 From beauty queen to cupcake connoisseur, 2001 Miss Universe Singapore (MUS) winner Jaime Teo relishes all the titles she's racked up over the years.
"People used to remember me as Miss Universe Singapore but increasingly they say, 'Hey, she's Twelve Cupcakes!', which I'm really happy to be known for," she told The New Paper.
Twelve Cupcakes - the brainchild of Teo, 39, and her husband, former radio DJ Daniel Ong - has made its mark in the local dessert scene since the first store opened in 2011.
The cupcake chain, which celebrated its fifth anniversary last week, now boasts a total of 40 stores, with 16 in Singapore and others in Jakarta, Kuala Lumpur, Taipei and Hong Kong.
Keeping their business as fresh as their baked goods, Teo - who is in charge of the kitchen and creating the delicious goodies - launched honey cakes last November and to commemorate their anniversary, they have added brownies to the mix.
While she's excited about her growing business, she admitted that she would not be where she is today had she not taken part in MUS 15 years ago.
THIS YEAR'S PAGEANT
This year, Singapore's most prestigious pageant is back in a big way, with new presenter Singapore Turf Club and new imaging partner Canon Singapore on board.
And for the first time, The New Paper will be MUS 2016's official media partner and co-organiser alongside the Miss Universe Singapore Organisation.
The winner will receive a $10,000 cash prize, and registration is now open to women aged 18 to 27. (See report, above.)
Teo, who was a 24-year-old website designer when she took part in MUS, said: "At the time, I had just removed my braces and I felt more confident, so I thought I'd try something new and totally different from what I'd usually do.
"I joined without telling anyone at all. I only told my family and friends after I got through the preliminary stage."
Teo, who "had no idea" that winning the pageant came with a two-year Mediacorp TV contract, added: "Back then, I wanted to join the pageant just for the life experience, but I must say, it was life-changing."
It also did not bother her that 2001 was the first year the pageant was televised live, as she "focused on nothing but the experience".
While the event that year received viewer backlash and became notorious for exposing some of the contestants' poor and oft-times laughable command of English during the Q&A segment, Teo remained relatively unscathed.
She said: "People will always have something to say. If it's constructive criticism, take it. If it's just hate, forget about it and don't dwell on it.
"I think it's very easy to sit on your couch and talk about how someone can't speak properly or how they blanked out because of nerves. These people didn't really understand (what the girls were going through)."
After her win, Teo embarked on an entertainment career. She acted, hosted, sang and even flew to Taiwan for a stint as part of One Fifth, a Singapore-Taiwan girl group - all of which were opportunities presented to her "purely because of the pageant".
Teo, who is a Fly Entertainment artist and occasionally hosts and acts, said she also probably would not have met Ong if she had not been introduced to the local showbiz scene.
The couple have a six-year-old daughter, Renee.
So what advice does she have for those looking to join MUS 2016?
"If you are confident enough to take part and brave enough to ignore the naysayers, just go for it. Confidence is beauty," she said, adding that "emotional and mental well-being" is key.

This article was first published on July 20, 2016.
Get The New Paper for more stories.