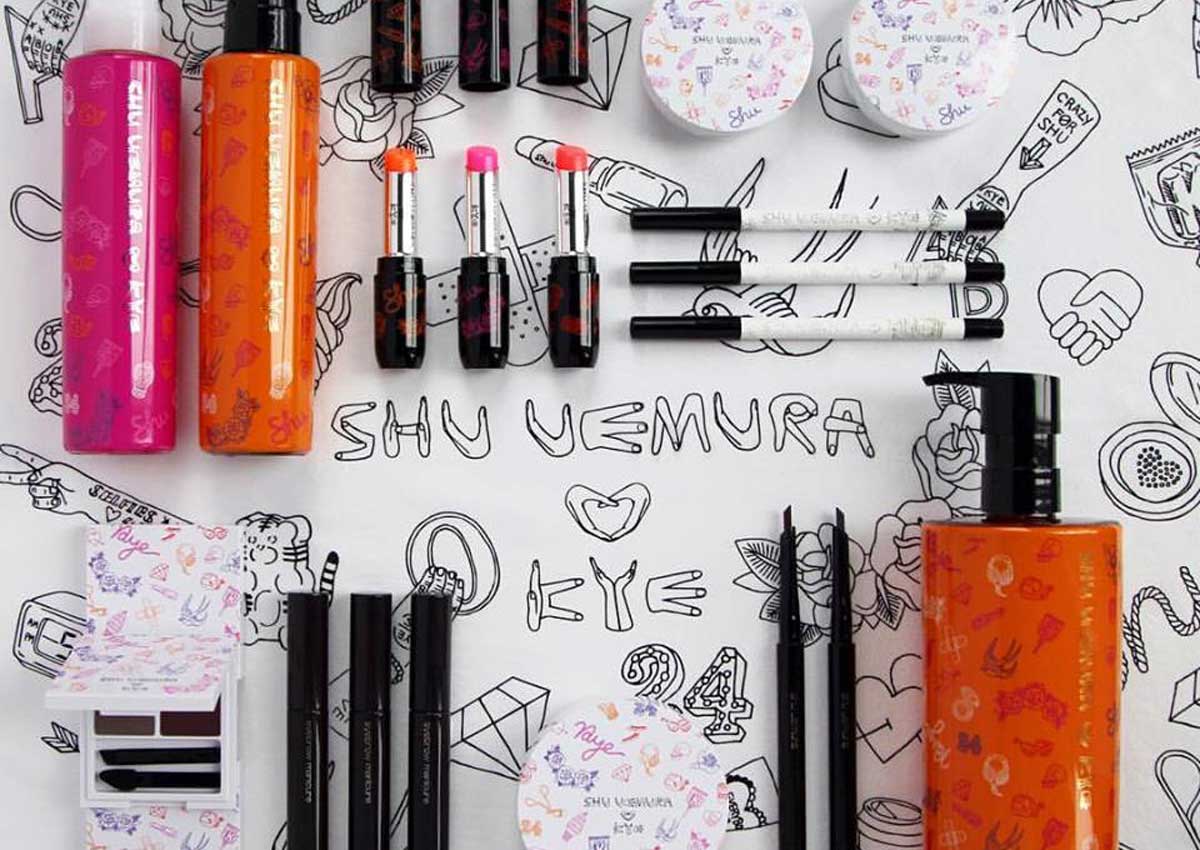 Shu Uemura collaborates with Seoul-raised fashion designer for Korea-inspired collection
If there's one beauty brand you can rely on for its collaborations, it's Shu Uemura and its dedication to bridging the worlds of art and beauty.
We loved every bit of the recent East-meets-West Maison Kitsune collection [link], and its newest (and incredibly on-trend) Spring 2016 collab with Seoul-raised fashion designer Kathleen Kye is every bit as eye-catching.
If you're a fan of Korean pop culture, street style fashion and music, you're bound to love the young, playful and energetic graphic icons designed by Kye, which are representative of what she's dubbed "the Kye-wave".
The colours within the collection itself are vibrant and playful, yet versatile enough to suit many skin tones.
Keep on reading for a peek at some of our favourites from the #KYEforShu collection so you'll be ready to shop when it launches this Thursday!
Kye for Shu Uemura launches exclusively in Sephora Ion from April 14 to May 31, 2016 and in Shu Uemura boutiques (Ion, Bugis, Jem & Vivocity) from May 1 to 31, 2016.
Kye for Shu Uemura Cleansing Oils
The limited edition packaging is available for both the Ultime8 Sublime Beauty Cleansing Oil ($65 for 150ml and $160 for 450ml) and the Porefinist Anti-Shine Fresh Cleansing Oil ($50 for 150ml and $115 for 450ml).
Kye for Shu Uemura Drawing Pencil, $33 each
Whether you're going all out with the slightly glittery pink (bright eyeliner trend) or want a more wearable hue like blue or black, there's a perfectly suitable shade for you. I love how creamy theseeyeliners feel and how easily they glide on.
Kye for Shu Uemura Fresh Cushion Blush, $48 each
Hopping on the cushion blush bandwagon, Kye for Shu Uemura has given rise to Shu's first Asia-exclusive cushion cheek colour.
The shades are inspired by Korea's national flower, the hibiscus, and come in Hibiscus Pink and Hibiscus Orange.
The result is a perfectly natural looking flush.
Kye for Shu Uemura brow:palette, $53 each
If I had to pick one statement Korean beauty trend, it would be the straight, natural and thick brows.
A brow powder is one of the best ways to achieve that look, and Shu Uemura has released three shade combinations in this limited-edition packaging.
If you want a more playful brow, the new Cappuccino X Dark Rose (pictured) palette has an almost purple tinge to it.
You can also opt for the existing palettes: a more warm-toned brown powder duo and a cool-toned grey one.
Kye for Shu Uemura Sheer Color Balm, $33 each
In true K-Beauty fashion, the bright colours in the range boast a more sheer and natural finish but still have a fresh and young look to them.
Go to herworldPLUS for more stories.