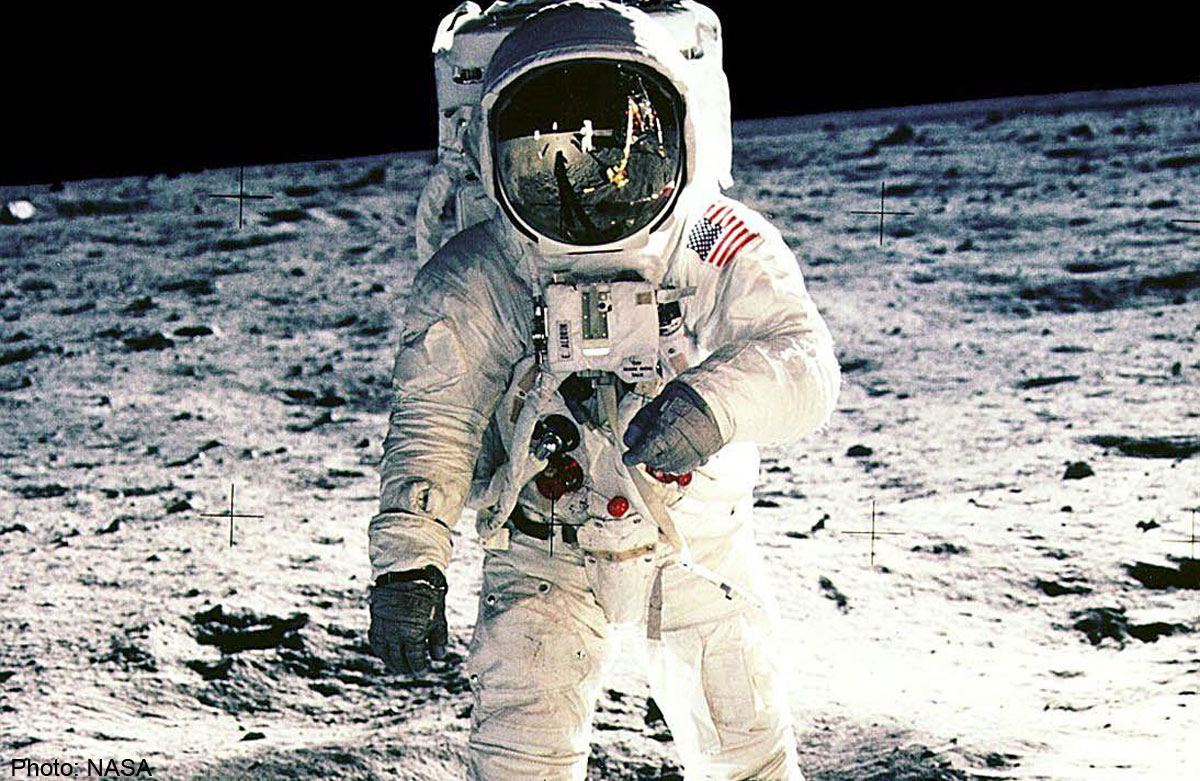 NEW YORK - Spacesuits, a Lunar Rover model and an emblem worn by Apollo 11 astronauts on the 1969 moon flight are among nearly 300 items of space memorabilia offered up at a special sale, Bonhams auction house said on Wednesday.
The emblem, an eagle with an olive branch above the moon's surface, was on the spacesuits worn by Apollo 11 crew members Neil Armstrong, Michael Collins and Buzz Aldrin and is expected to fetch as much as US$60,000 (S$76,000) at the sale on April 8 in New York.
An Apollo 11 checklist with data recorded by Armstrong and Aldrin during the lunar landing is another highlight, with a pre-sale estimate of up to US$45,000, along with a spacesuit from Project Mercury, the first US manned flight program. "The Mercury spacesuit epitomizes the earliest days of space exploration, a time when our world was a smaller place. A direct parallel can be drawn to the time when Columbus first set sail in 1492," Cassandra Hatton, a senior specialist in space history at Bonhams, said in a statement. "In both instances no one knew if they would ever make it back, and one could only imagine what they would encounter on the voyage," the statement continued.
The Project Mercury Phase 2 spacesuit, expected to bring US$8,000 to US$12,000, was used around 1960 and includes improvements from earlier versions to allow astronauts more movement.
A rare Russian Strizh spacesuit, one of only 27 made, will also go under the hammer, with a pre-sale estimate of US$20,000. Many of the suits that were used by cosmonauts for tests and training from 1981 to 1991 were damaged or destroyed.
Other lots in the sale include a control panel from the Mir Space Station, expected to fetch up to US$6,000, a cosmonaut's survival machetes, lunar globes, models of space rockets and drinks containers from the space shuttle.