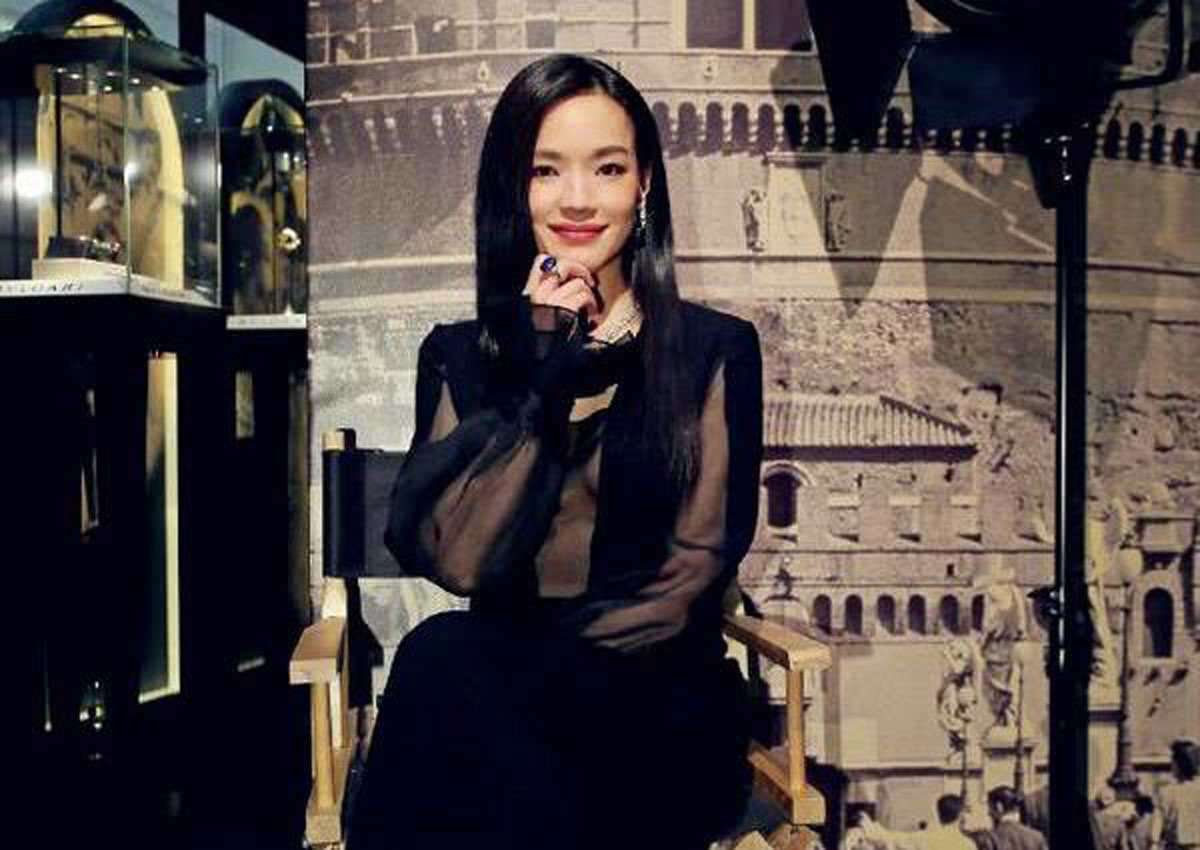 Italian luxury jewelry house Bulgari has put together an exhibition showcasing more than 30 pieces of iconic jewelry from the 1930s until today, which are linked to films and stars.
Movies are all about fantasy, while luxury is based on people's dreams. So it's only natural for the two worlds to intersect. Italian luxury jewelry house Bulgari proves this with an ongoing jewelry exhibition in the Beijing SKP mall. Specially created for China, the exhibition called Cinecitta and Beyond-Bulgari Jeweler to the Stars celebrates the brand's connection with the movie world, showcasing more than 30 pieces of iconic jewelry from the 1930s until today.
The exhibition integrates jewels, photographs and videos, telling stories involving divas like Ingrid Bergman, Elizabeth Taylor and Audrey Hepburn.
Modern actresses like Jennifer Aniston, Scarlett Johansson, Angelina Jolie and Anne Hathaway are also featured in the exhibition.
"A movie is an important way to have people dream. Luxury is very much about emotions and dreams. To see beautiful divas perform with Bulgari jewelry is a way to nurture this kind of dream," Lucia Boscaini, Bulgari's brand and heritage curator, tells China Daily.
The exhibition highlights include a silver cigarette box, which Elizabeth Taylor and her then lover Richard Burton commissioned as a wedding present for Joseph Mankiewicz, the director of Cleopatra, where the couple met. It also displays a "David di Donatello" plaque in gold from 1956, when Bulgari began making trophies for the Italian film awards.
Founded in Rome in 1937, Cinecitta was once the most famous movie production studio in Italy. It was home to movies like Roman Holidays and La Dolce Vita in the 1950s and 1960s. The age of Dolce Vita, which celebrates self-indulgence and extravagance, also became a source of inspiration for Bulgari jewelry.
Cinecitta brought to Rome a lot of movie stars, many of whom frequented the Bulgari shop in Via Condotti and became personal friends with the designer.
While in the past, the divas only wore their own jewelry, this is not the case now, says Boscaini.
"That's the charm of that era. Everything was elegant but natural ... In the past stylists simply didn't exist. Elizabeth Taylor, Ingrid Bergman and Grace Kelly took care of their own styles, according to their personal tastes ... Today everything is guided by business rules and fashion rules so it's completely different. But it's a revolution. There is no bad or good," she says. The brand's heritage collection now has about 760 pieces of iconic jewelry, which have been sourced from auctions, dealers and through personal networking.
"We look for jewelry that represents a specific kind of style in terms of shape, volume, colour, material and craftsmanship ... Even when the design is different, you can recognise some common elements in the style," says Boscaini.
Bulgari's archive has tens of thousands of sketches, which continue to inspire the brand's design today.
"It's our heritage, but it's not a limit. It's good to know the ideas of the past to nurture current ones. We always innovate. We never copy. It helps in building something consistent with the brand," she says.
The brand is now planning two other exhibitions-one to be held in Melbourne about women who wore Bulgari and the other in Madrid about Rome, the city that inspired its creativity.
Cinecitta and Beyond-Bulgari Jeweler to the Stars will run through May 1.