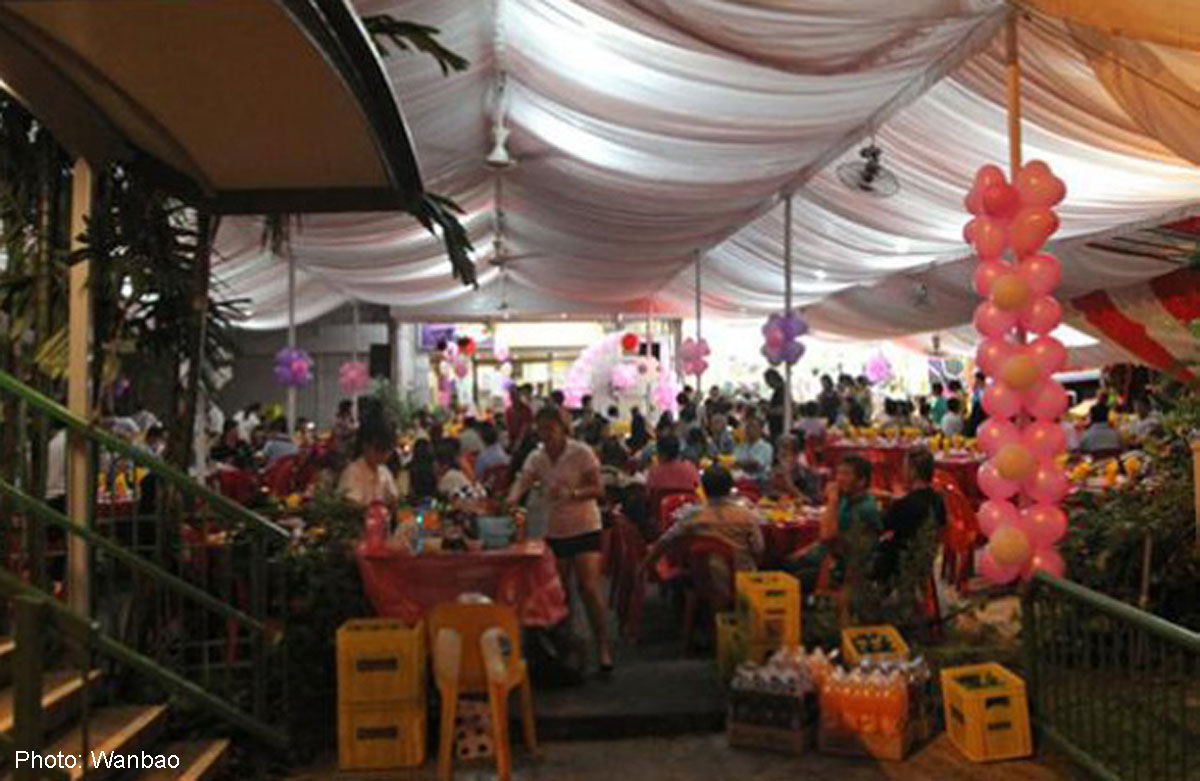 A 27-year-old man in Singapore held his wedding banquet on Sunday (Dec 21) at perhaps the most unusual of places - a coffee shop.
According to a report in Wanbao, it was the first time in 30 years that a couple has opted for a coffee-shop wedding.
The man and his bride decided to forgo the typical wedding dinner at a swanky restaurant or hotel out of respect for his 51-year-old father, a carpenter, who had hoped for a celebratory dinner with more "kampung flavour".
The couple hosted 38 tables at the venue.
When interviewed, his father happily said his son told him the good news of the impending marriage about two months ago.
Visit STOMP for more stories.