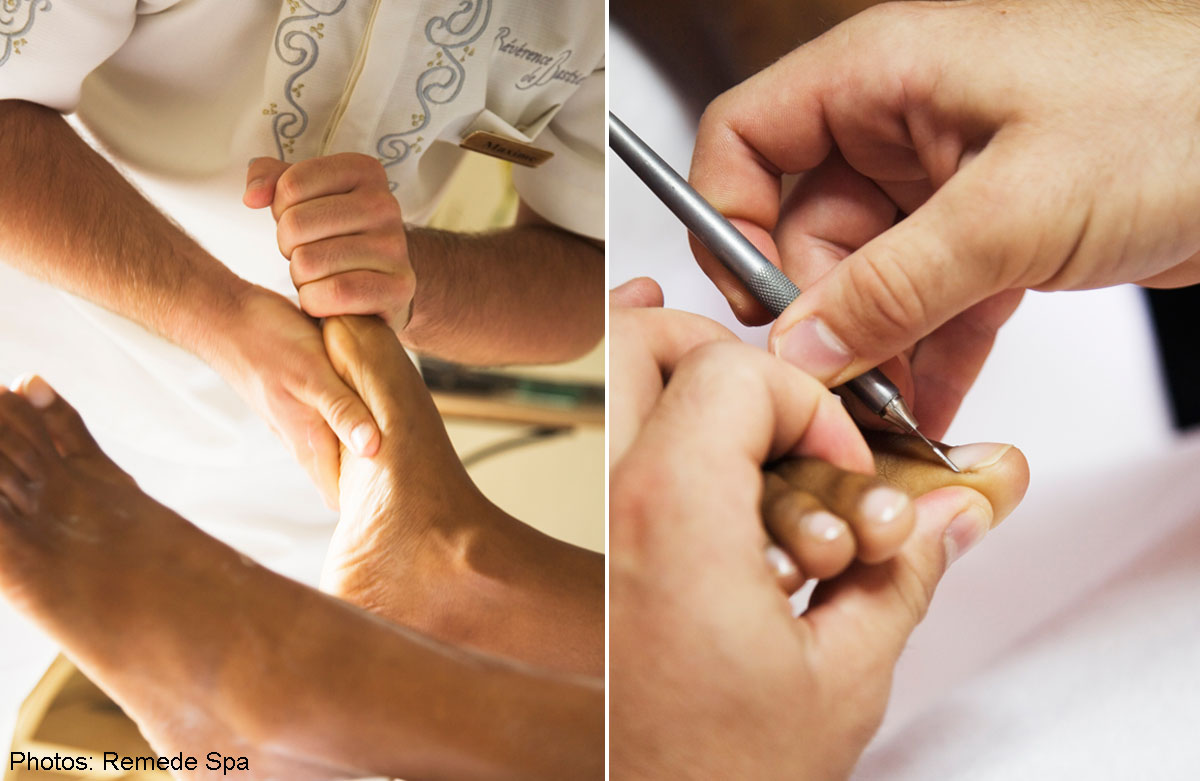 A pedicure is a great way to de-stress and if you are looking for healthy-looking nails, rather than just cosmetically beautiful nails, consider the Pedi: Mani: Cure Studio by Bastien Gonzalez at The St Regis Singapore.
Founded by French podiatrist and pedicurist Bastien Gonzalez, the Singapore salon is managed by Mr Steve Desobeau, a podiatrist trained by Mr Gonzalez.
Mr Desobeau will treat ingrown nails, corns or calluses, and he will also buff nails to make them shine. But he will not cut cuticles (they exist to protect your nails) or apply nail polish, unless you ask him to.
The studio uses its own brand of nail polish products, which contain fewer chemicals than regular ones.
The pedicure he offers is also a dry kind, so do not expect a relaxing foot soak in warm water, though you do get a foot massage.
"Once you soak the skin, it becomes thicker. That makes it easier and faster to work on, but you may end up over-exfoliating it," explained Mr Desobeau.
Working on dry skin allows him to be more precise and gentler, he said.
Clients are often unaware that they have any problems with their feet, which he sometimes uncovers during treatments.
The common ones are traumatised nails, ingrown nails and damaged nails from gel polish, he said.
A pedicure will set you back by $195 and a manicure, $145.
You can also get a manicure and a pedicure done at the same time for $285.
Nothing comes cheap here, but treatment for a corn, callus or ingrown nails is included in the price you pay, said Mr Desobeau.
There is no hard-selling of nail packages here either.
"We try to improve people's nails and educate them on how to take care of their nails. It's not necessary to visit us regularly," he said.
This article was first published on Dec 25, 2014. Get a copy of Mind Your Body, The Straits Times or go to straitstimes.com for more stories.