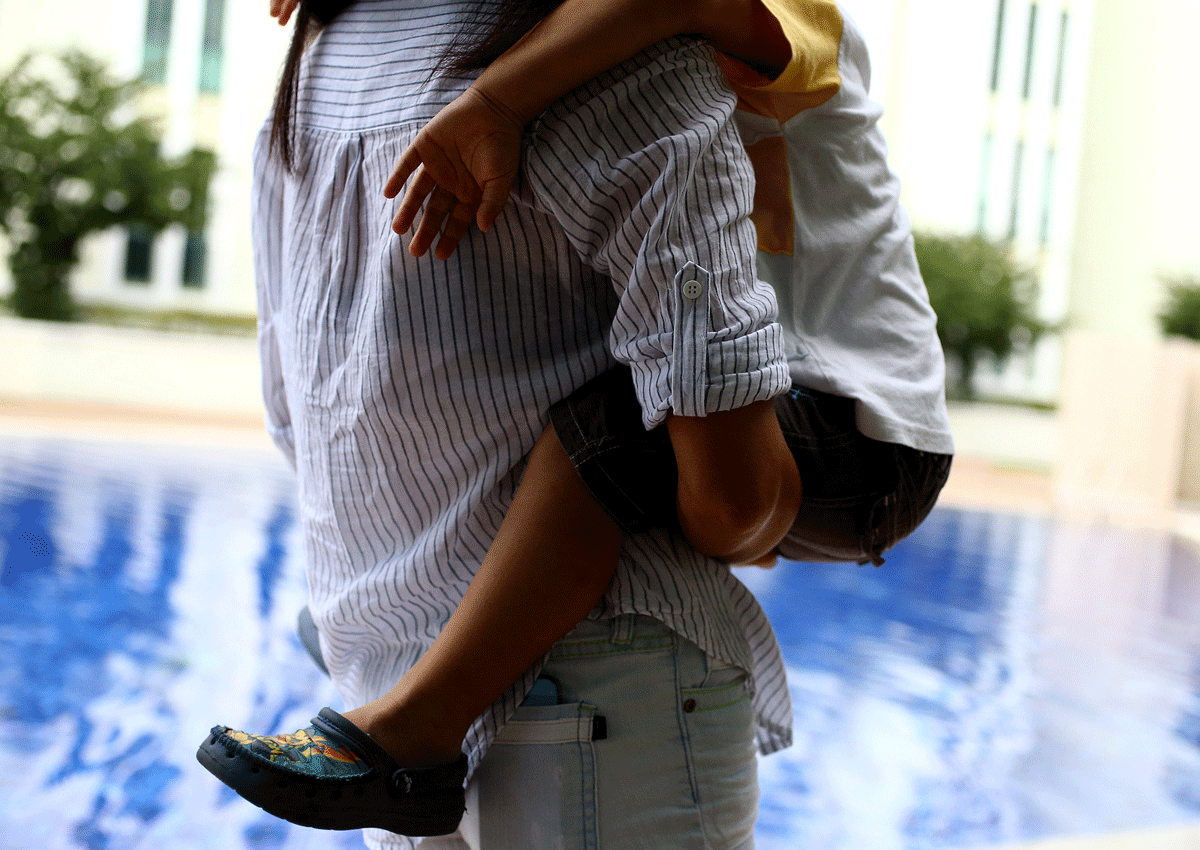 It is a website that aims to provide unwed mothers with information to help them through their pregnancies and the challenges after.
Launched earlier this month by four Nanyang Technological University students, Hey Solo Sister (heysolosister.com) hopes to provide an "unbiased, comprehensive and balanced" avenue to help unwed mothers make informed decisions, said Miss Anthia Chng, 22.
She added: "The website links up unwed mothers to relevant organisations that can help them."
In partnership with DaySpring New Life Centre and Babes Pregnancy Crisis Support, the website is part of the team's final year project at the Wee Kim Wee School of Communication and Information.
Miss Chng explained that providing an unbiased platform that is neither pro-life nor pro-choice is important because they found that many websites provided information with certain "agendas".
She also clarified that while Hey Solo Sister seeks to help unwed mothers, it does not advocate unplanned pregnancies or pregnancies outside of marriage.
The group chose the topic after narrowing down the category of single parents, as they found that not much has been said about unwed mothers.
One of the challenges faced was finding unwed mothers willing to share their stories because of the perceived stigma and "shame factor" of the label.
Miss Natalie Goh, 22, said: "Personally, I started out not knowing much about unwed mums.
"But after talking to the mothers and relevant groups, hearing their stories got me quite emotional.
"I realised that their issues are really not just practical ones but also largely emotional.
"There are so many aspects, like emotional pressure from family and friends, and the feeling of loneliness as the father might not be around."
This article was first published on January 25, 2016. Get The New Paper for more stories.