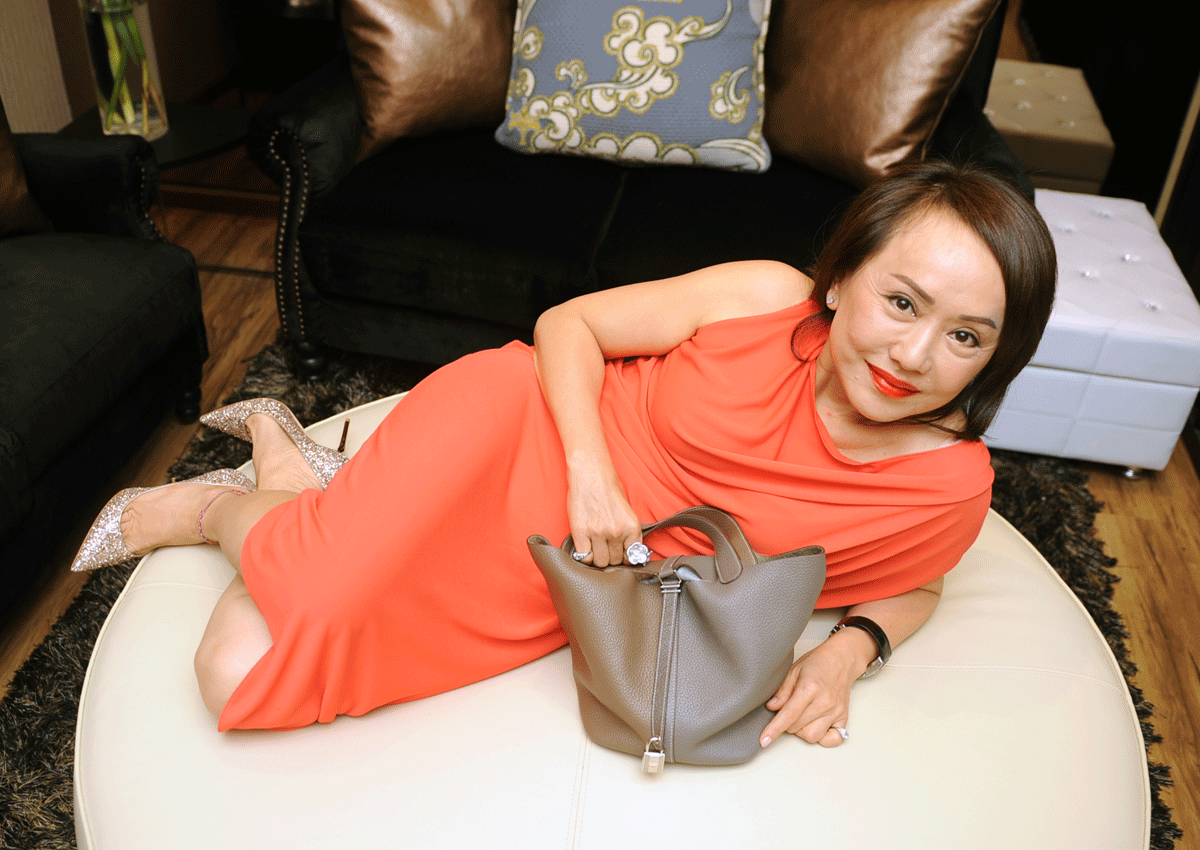 Entrepreneur Jane Soon believes that living cleanly and holistically leads to a healthier and well-balanced life.
The 59-year-old founder of luxury day spa La Source Spa in Scotts Road practises what she preaches.
The grandmother of two - Victoria is nine and Leonardo is seven - practises yoga and pilates in addition to maintaining a clean diet. "Yoga keeps me centred and focused. I also go for a yoga retreat every three to four months," says Mrs Soon, who attended a six-day ayurvedic yoga retreat in the Himalayas two weeks ago.
She cut out red meat and poultry from her diet 10 years ago and eats mostly vegetarian meals, although she occasionally eats fish.
"After cutting red meat from my diet, my skin felt better and I felt lighter. My digestion improved and I could control my temper better," she says.
"Wellness is a journey that takes time. It takes months and years to see results, so you have to be disciplined. It is the same with skincare. It must become a part of your routine.
"There is no quick cure. Like when you exercise to get fitter, it is not a one-time thing. The steps to a wellness lifestyle are things you must do continually."
Her daughter, 35, lives in Italy with her husband and their two children. Mrs Soon's husband, who is from Myanmar, is in the investment business.
Mrs Soon, a Singapore permanent resident who was born in Indonesia, divides her time between Singapore and Myanmar.
But even with her busy schedule, she sticks to a clean diet, preparing most of her meals at home.
Mrs Soon, whose parents had their own businesses, has always had an entrepreneurial spirit.
She launched La Source Spa, formerly known as LS Philosophy, in Yangon, Myanmar, 20 years ago when her husband started doing business there. She brought it to Singapore in 2008. She also launched her own line of skincare products - Inni, short for infinity - last October.
Inni is a 100 per cent natural skincare brand made without parabens, mineral oils, artificial colorants, perfumes or fillers.
"I believe in the pursuit of a more holistic lifestyle and using skincare products that are as natural as possible is part of that equation," says Mrs Soon.
Product ingredients include pumpkin, lavender, papaya, tea- tree oil and Heilmoor clay from Austria which has anti-ageing properties.
Mrs Soon worked with a Canadian skincare laboratory to create the line, but declined to name it.
She says: "I did my research on it and it was able to deliver a product that is 100 per cent natural with the efficacy that is needed."
The skincare brand is used and sold exclusively at the La Source Spa outlets in Singapore and Myanmar. There are two outlets in Myanmar - the other one is in Mandalay.
Mrs Soon says: "Inni is a personal project for me and I am proud it has launched. Most people try to eat better, exercise more and even practise mindfulness, but they often forget that what they apply on their skin is just as important."
ON HER BAG
This is my favourite bag. It is from Hermes and I bought it in Taipei about five years ago.
It is easy to carry around and because of the neutral colour, it can be used for casual and formal occasions.
I am practical and use whatever is easy to match with my outfits.
Things in her bag
HERMES SCARF

Photo: The Straits Times
I bought this in Paris. Scarves are my favourite accessory. I wrap them around my shoulders when I am cold, dress up a casual outfit and cover my messy hair after I attend a yoga class. I also use it to
shade my face from the sun because I do not like carrying an umbrella.
THE KINDNESS HANDBOOK BY SHARON SALZBERG

Photo: The Straits Times
This book is always by my bedside and I flip through it to remind myself to practise mindfulness and kindness.
SINGING BOWL

Photo: The Straits Times
I carry this everywhere I go. It was a gift from a friend who is also into yoga. I use it to clear the space in hotel rooms. The chimes help me centre myself.
PASSPORT COVER

Photo: The Straits Times
I am always travelling, so I always have my passport with me. I bought the cover from Italy. I like it because it is bright, which makes it easy to find among the many things in my bag.
FIVE-YEAR SCHEDULER AND DIARY

Photo: The Straits Times
I write down my professional and personal goals in this. It helps me plan. I found it in Japan and I bought a few for my staff as well.
SUNGLASSES FROM KAREN WALKER

Photo: The Straits Times
I have many pairs of sunglasses, but I have been using this quite regularly. I like the fun frames. I wear basic make-up most of the time, so these help dress up my look.
PHONE COVER

Photo: The Straits Times
I like things that look cheerful and bright. I bought this in Seoul and like the star-shaped sequins.
melheng@sph.com.sg

This article was first published on January 21, 2016.
Get a copy of The Straits Times or go to straitstimes.com for more stories.