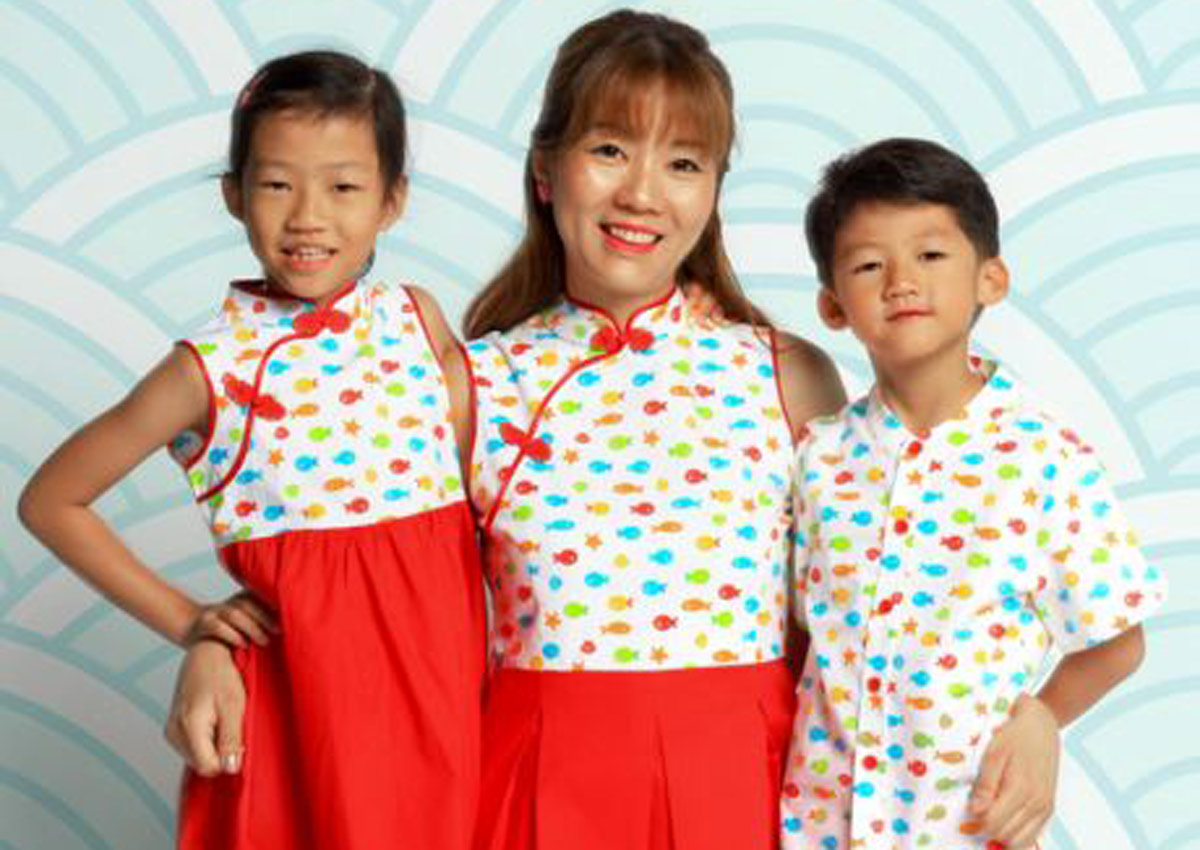 BabyPixie
From cheongsams to mandarin collar shirts, BabyPixie's Chinese New Year collection will let you twin with your son and daughter.
The children's collection comes in sizes as small as 12 months for boys and girls, and goes up to 12 years for girls and 7 years for boys.
This year's collection not only includes classic floral prints but incorporates the Year of the Rooster in its designs as well.
Children's items range between $28 and $58, while the mums' range starts from $138.
Shop at www.babypixie.com
Little Qipao
If you want the whole family to match, Little QiPao carries a wide selection of both traditional clothes like the cheongsam as well as dresses and shirts for the whole family.
This year's collection includes qipaos and halterneck dresses for the mummies and daughters, with matching mandarin collar shirts for daddies and sons.
Qipaos for the little ones start from $69.90, whilst mandarin collar shirts for boys start from $59.90.
The adult collection ranges from $109-$169.
Shop at www.littleqipao.com
Chubby Chubby
If a modern take on traditional pieces like the cheongsam are up your alley, Chubby Chubby is the perfect place for you.
This year's Kampong Hues collection includes matching outfits for the littles ones as well as the whole family, with sizes from as small as 3-9 months.
The kid's collection ranges from $45.90 to $62.90, whilst the adult pieces run from $78 to $118.
Shop online at www.chubbychubby.sg
Glitter Glam
Glitter Glam offers unique matching mother and daughter pieces that can not only be worn during Chinese New Year, but whenever you feel like matching with your little one.
Their collection features a wide range of tops and dresses, and their kids range starts from $39.90 whilst mummy's range starts at $49.90.
Shop online at http://glitterglamshop.com
Pazzion
Pazzion's 2017 Chinese New Year collection features matching mummy and toddler shoes, and come in cool shades of pink and white, with beads to complete the look.
Children's sizes start from size 1, and retail for $83 whilst the adult designs are available for $86.
The collection is available at all Pazzion outlets islandwide or online.
Shop at www.pazzion.com
Melissa
Designed by Jason Wu, these matching mother-daughter shoes from Melissa are perfect for Chinese New Year.
The adult shoe retails for $135, while the matching children's shoe goes for $100.
The collection is available at MDreams boutiques islandwide.
Shop online at http://mdreams.com.sg

Visit Young Parents for more stories.