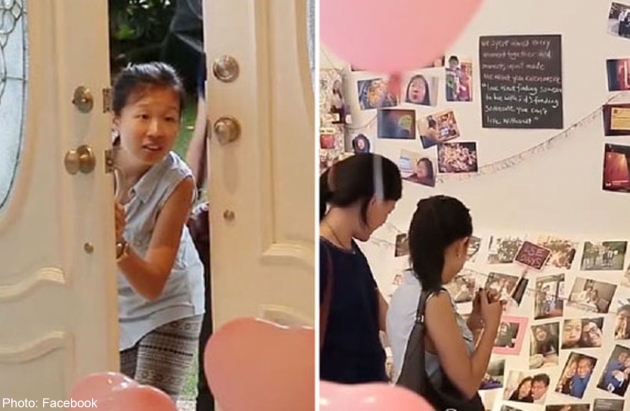 A woman did not expect to see all the balloons, sweet photos and loving messages decorated on the walls of her new home when she went to collect the keys to the place on Dec 21.
Her boyfriend, Tag, had planned a very sweet and romantic marriage proposal, and he kept it a surprise.
He had planned with the lawyers and the agent weeks ago before the proposal, and had told his girlfriend of 6 years, Lynn, that he was working late when he was actually working on the surprise proposal in their new home.
Tag had the entire proposal filmed from the moment she stepped into the house, and has uploaded it on Facebook 9 days ago. It has reached 169k views since then.
Watch the video below to see the romantic wedding proposal, and browse through the gallery to see photos of the proposal.

Visit STOMP for more stories.