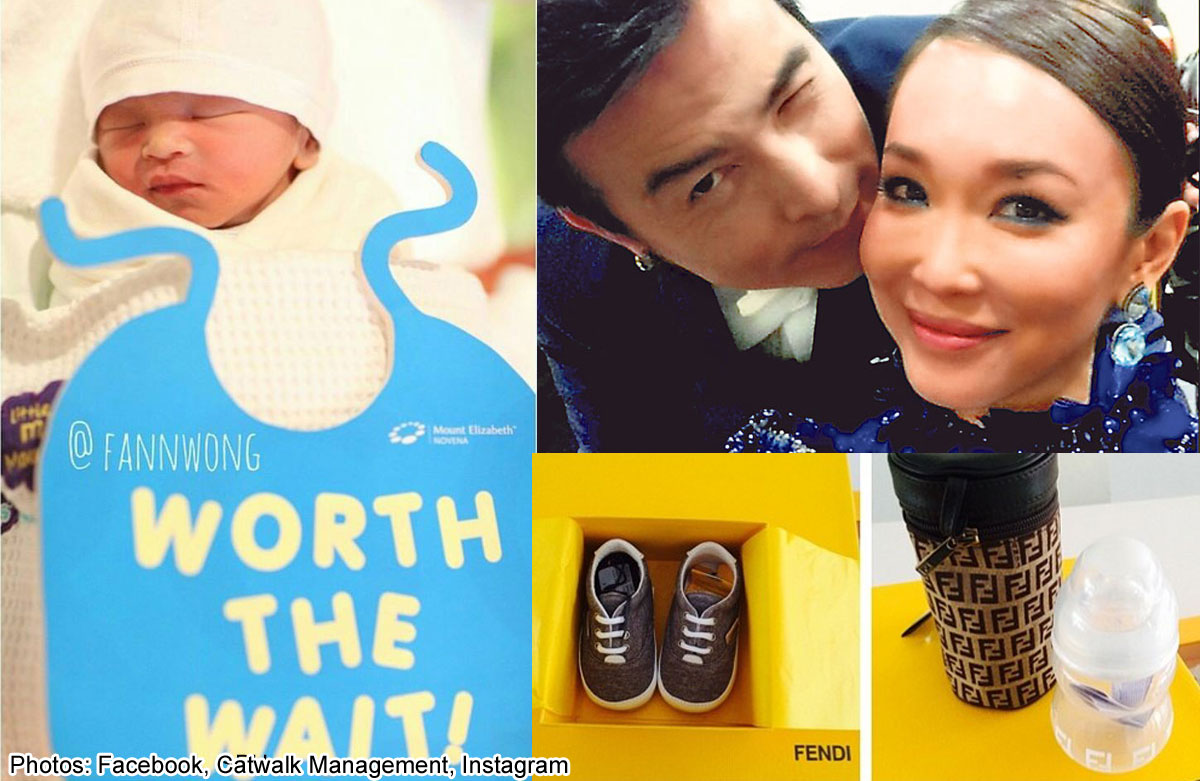 And the new baby boy's name is not Mario Goetze Lee.
Wong had told reporters at a Bvlgari event in June that she might consider naming her baby after the football player who scored the winning goal at the World Cup final in Brazil.
Instead, it's baby Zed for the delighted couple.
The 2.82 kg boy arrived two days ahead of his "39 weeks and a few days" due date, Lee told The New Paper on Sunday in a phone interview yesterday.
He said: "When our doctor prepared us for the possibility that our baby may come ahead of his due date, I had jokingly told my wife, 'What if it is a National Day baby?'"
Lee, who sounded very excited, related how Wong had started to feel contractions on Friday night.
They immediately rushed to Mount Elizabeth Novena Hospital and Wong originally wanted a natural birth with an epidural.
But after several hours of labour, the baby's head had still not descended and the couple heeded the doctor's advice for a Caesarean section.
Lee remained by his wife's side throughout.
He said: "I recorded the whole historical moment by taking many, many photos. It was only towards the end that when our baby was about to be lifted that I recorded some video footage."
That it was a baby boy had also come as a surprise for both, who had opted not to know the baby's gender while she was pregnant. Lee confessed he had prepared two names - a boy's and a girl's.
The proud father declared that he was the one who decided on Zed.
"We had wanted a single-syllable name English name right from the start. I came across this name one day and I felt Zed paired very well with Lee."
But they will leave the decision for the Chinese name to a fengshui master.
Both Lee and Wong also shared the good news on their Facebook and Instagram accounts, minutes after the conclusion of the National Day Parade.
They wrote: "Dear Zed, daddy and mummy cannot express in words the joy we felt when we first saw you. Welcome to our family. "Because of you, our lives have become fuller. August 9 is the most beautiful day of our lives. (Be) Healthy and happy. Wishing everyone a Happy National Day. Lurve u muacks.

This article was first published on August 10, 2014.
Get The New Paper for more stories.