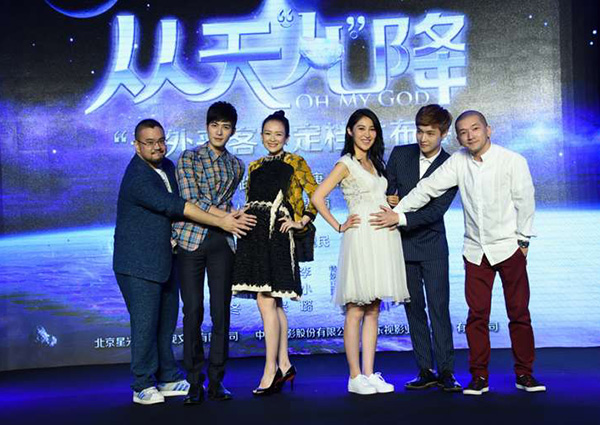 BEIJING - Pregnancy rumours are again swirling around Chinese actress Zhang Ziyi, who has an upcoming movie about, well, a baby.
A source close to her family said her parents were elated with her pregnancy and she is due in December, said a report in Chengdu's Huaxi Metropolitan Daily carried by Beijing's NetEase website on Monday.
Similar reports came out earlier in publications and the I Am Paparazzi website showed a photo of Zhang at a spa with a protuding belly.
There has been no confirmation from the spokesmen for the actress or her rocker fiance Wang Feng, but reports last month said she looked tired while attending a press conference for John Woo's The Crossing II, in which she stars.
She looked slim in photos and wore high heels, but reports said her dress appeared to cover a little bump.
It did not help that earlier this month, she posed as a pregnant lady using a fake baby bump while promoting Oh My God, a movie she is producing about two couples with a baby "delivered from the heavens", according to a poster.
Also starring K-pop's EXO member Lay, the film opens in China on Dec 4. Zhang, 36, joked that "her baby's" expected arrival date is Dec 4.

This article was first published on August 25, 2015.
Get a copy of The Straits Times or go to straitstimes.com for more stories.