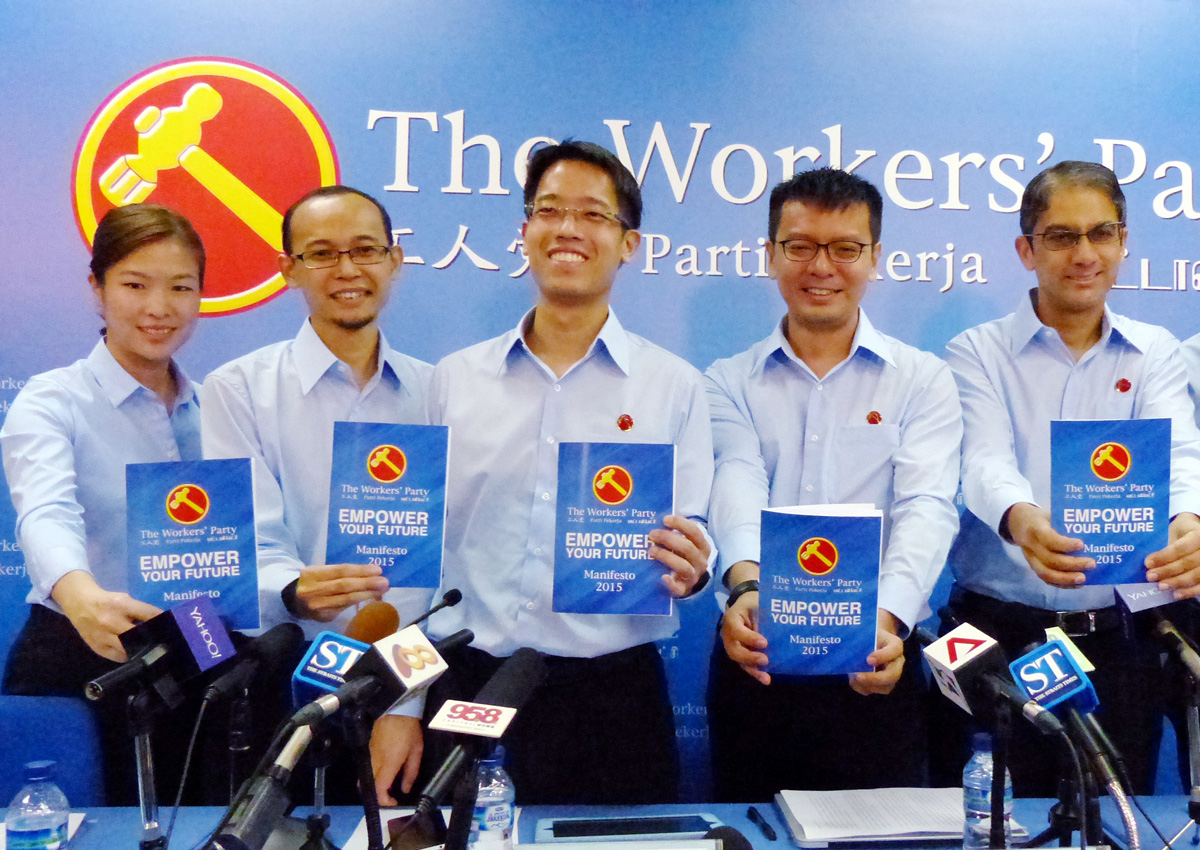 SINGAPORE - The Workers' Party (WP) has unveiled its election manifesto on Saturday, Aug 29 at its Syed Alwi Road headquarters.
Titled Empower Your Future, it comprises 48 pages with more than 130 proposals and is the result of four years of research.
According to Channel NewsAsia, the press conference was fronted by WP central executive council member Gerald Giam and five new faces, including corporate lawyer He Ting Ru and sociologist Daniel Goh.
Mr Giam said the absence of WP chief Low Thia Kiang and chairman Sylvia Low was to give the younger members a chance to present the manifesto, reported Channel NewsAsia.
The manifesto touches on issues pertaining to economic security, strengthening education, family and social welfare, home and city, governance as well as foreign relations, The Straits Times reported.
According to news reports, the party also launched its new mobile app, the second political party in Singapore to do so after the People's Action Party (PAP) launched its app last week.
The PAP also launched its manifesto and slogan With You, For You, For Singapore, this morning.
candicec@sph.com.sg