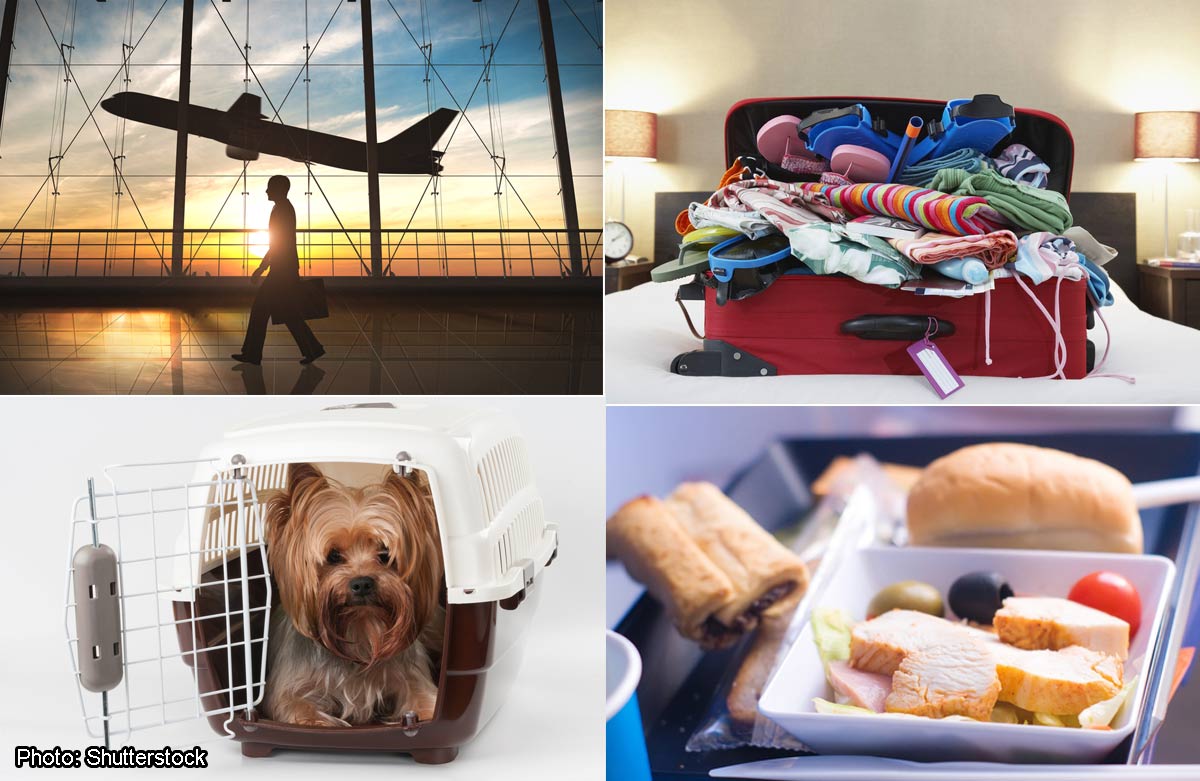 Every time you fly, there is a chance you may get slapped with some pesky airlines fees which you are not aware of and can't get away from.
Fees differ between airlines and if travellers are not aware, they might end up paying miscellaneous fees which can accumulate into high costs.
Travel resource site Hopper.com has listed out 10 airlines fees which can be avoided if the traveller is prepared.
If you are carrying a bag onto the plane - beware, there are three airlines which will charge carry-on bags fees. They are American low-cost carriers Allegiant, Frontier and Spirit.
They are known to charge more than US$10 (S$13) and up to a whopping US$100 for hand-carry bags depending on your booking method, and whether you are a member of their airlines.
Speaking of bags, overweight and oversize baggage are a sure way for a traveller to incur extra charges.
The costs differ from weight and sizes, but it is good to read the fine print before checking in your luggage.
On the more expensive end, US airlines - American, United and Delta - charge around US$100 for bags between 50 (23kg) to 70 pounds.
And if it is just 1 pound over, your 71-kg luggage will be slapped with a US$200 fee, said Hopper.com.
Seat selection is becoming a popular way to get passengers to pay more for a comfortable journey.
According to Hopper.com, upgraded seats which are often located in exit rows or near the bulkhead, can cost US$4 to US$100 more.
The extra legroom might give you the chance to stretch a bit more, but it might come at the cost of smaller seat width, fewer entertainment options and even the ability to recline.
wjeanne@sph.com.sg