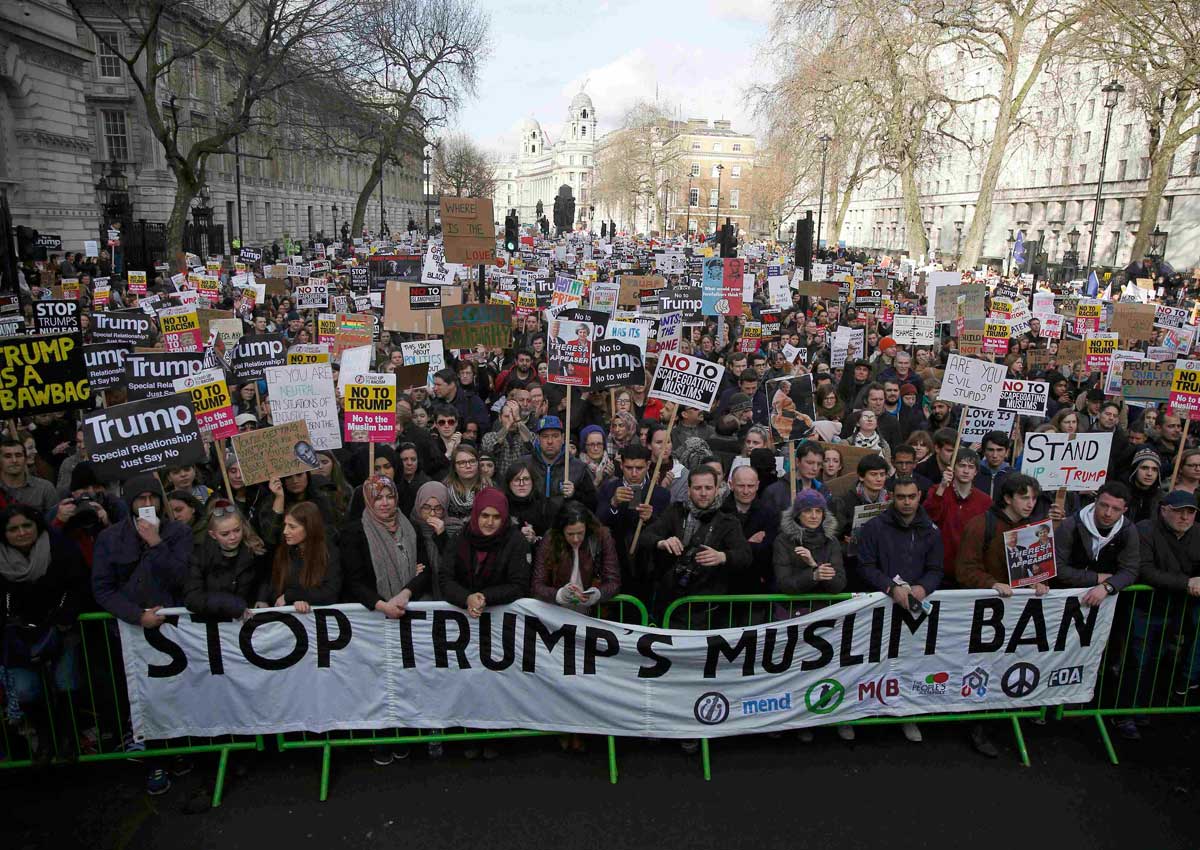 Twenty-two migrants fled the United States and braved bone-chilling cold to walk across the border into Canada in order to make refugee claims over the weekend, police said Tuesday.
Many of them - mostly from Somalia - had already made long and dangerous journeys to get to the United States, after fleeing violence back home.
But they told local media they felt apprehensive about the United States after President Donald Trump ordered a stop to refugees, as well as nationals from seven Muslim-majority nations, including Somalia, from entering.
Seeing images of Canadian Prime Minister Justin Trudeau welcoming Syrian refugees last year and his appointment of Somali-born Ahmed Husse as immigration minister last month reportedly gave them hope.
Once in Canada the group called federal police for help, and were taken to a border outpost in Emerson, Manitoba.
Read also: Trump says illegal migrants brought as children 'shouldn't be worried'
"They usually call us if they're cold or lost, and we find them on the side of the highway," RCMP Corporal Paul Manaigre told AFP, adding that "one or two lost fingers to frostbite in December."
Typically the refugees arrive in groups of four or five, he said. The province has seen a jump in the numbers recently, but an official count was not available.
The latest group - 19 arrived on Saturday and three on Sunday - braved blowing snow and temperatures that dipped below -20 degrees C (-4 F) during a five-hour walk.
"We hear about (the deadly cold) but we don't have a choice," Mohammad Kosar, 33, told the local daily Winnipeg Free Press. They couldn't feel their fingers or toes during the walk, he said.
An agreement with the United States prevents asylum seekers from claiming refuge in Canada if they first landed in the United States.
But it only applies to arrivals at border checkpoints, airports and train stations.
Read also: Trump fires chief US lawyer who defied him on migrant ban
Refugee advocates this week called on Ottawa to scrap the agreement, but were rebuffed.
"We sympathize, I personally sympathize with those who are seeking safety and security in our country," Immigration Minister Ahmed Hussen said.
"I know that people go through a lot," he said, adding that Canada has a "really compassionate (refugee) system."